WazirX is trending on Twitter and not for the right reasons. It is India's largest cryptocurrency exchange that lets people trade in cryptocurrencies through its website and mobile app.
The Twitterati are trending hashtags like #WazirX and #WazirXCaught after the platform's name came up in the link to a dark web drug racket. People are expressing their disappointment in WazirX for not following the KYC guidelines laid down by the Reserve Bank of India.
Why Is #WazirXCaught Trending?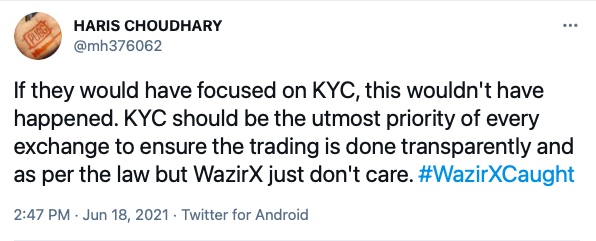 Recently, the Indian Narcotics Control Bureau (NCB) busted a dark-web drug racket. According to Vice's report, Makarand Pardeep Adivirkar, also known as the "crypto king" was using Bitcoin to score drugs from dealers in Europe.
Adivirkar had a friend who would take money from the dealer. Then another person would withdraw the cash and get it to him. After this, Adivirkar, or the "crypto king," would use his Bitcoin wallet to make payments to drug dealers in Poland and other parts of Europe.
The report says that the crypto king had multiple Bitcoin wallets on many online platforms, including WazirX. This story is the reason why #WazirX is trending on Twitter, for allegedly flouting KYC guidelines and allowing misuse of its platform.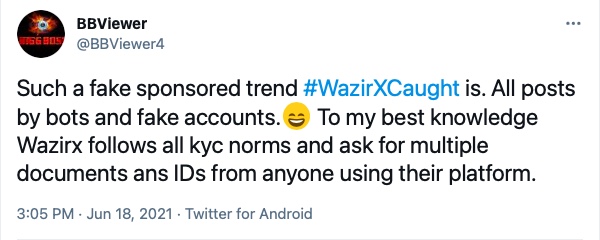 A part of Twitter is calling it a 'scam' to defame WazirX and cryptocurrency in India. It is so because no official action has been taken against WazirX yet.
In a related development, WazirX recently got a show-cause notice from the Enforcement Directorate. ED's notice is looking into an alleged violation of the Foreign Exchange Management Act (FEMA) by WazirX.
What Does This Mean For Cryptocurrency In India?
With no legal framework, Bitcoin and other cryptocurrencies are still not legal in India. However, you can trade in cryptocurrency in India using WazirX and other platforms.
Bitcoin has a bad rep for aiding crimes. However, it is a misconception and the blockchain used on Bitcoin makes it traceable. The crypto king's bust also includes an intelligence operation looking into his Bitcoin transactions.
Nonetheless, if WazirX is found at fault here, the status of cryptocurrencies in India might take a hit. It is also an opportunity for the Indian government to regulate cryptocurrency soon.