MG ZS EV is an upcoming electric car that could very well be the Tesla Model 3 for India. The MG ZS EV is a cross-over electric SUV produced by Morrison Garages (MG), a Chinese-owned British carmaker, and it is scheduled for a December 5th launch in India.
The MG ZS EV ticks all the right boxes when it comes to offering performance, style, and practicality. The electric SUV has already sold out in the UK, where MG offered a cash discount on the first 2,000 pre-orders on top of government subsidies.
In India, the MG ZS EV will join the list of a handful of electric cars available, including the recently launched rival of the MG, the Hyundai Kona all-electric SUV.
However, MG ZS EV has more range, a bigger battery and a better put together package than its rival, according to the reviews. The MG ZS EV could very easily be the electric car that proves to be a tipping point for MG India and for electric cars in general in the country.
Here are 5 reasons why it is so.
Tesla Model 3 For India: 5 Reasons To Buy MG ZS EV Electric SUV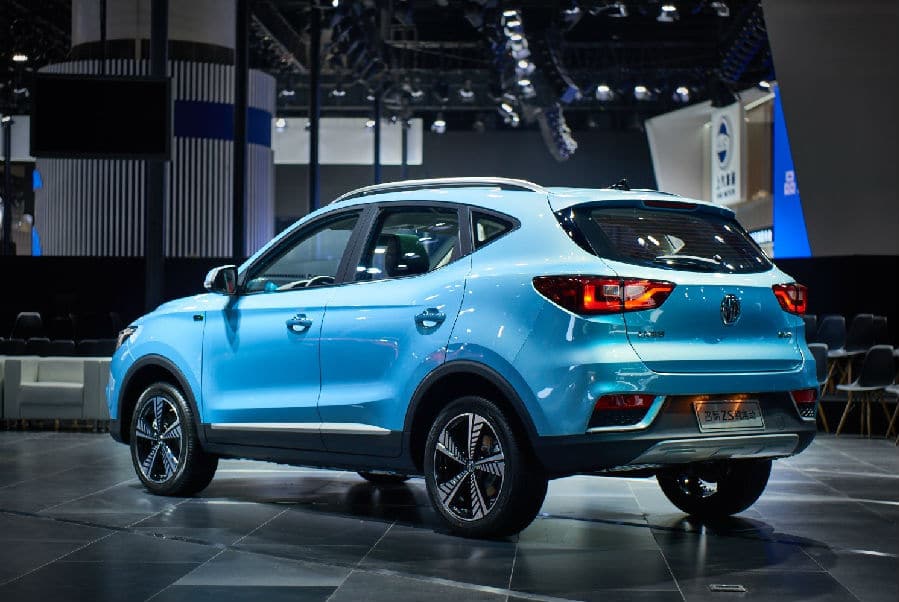 1. Bigger Battery And More Range
The MG ZS EV comes with a 44.5 kWh battery that offers up to 335 km of range based on the NEDC cycle or 208 miles. According to real-world testing, the range comes down to 170 miles or 273 km on a single charge. This type of range is more than enough for several users who commute to and from office on a daily basis.
The average cost of electricity per kWh in India is Rs. 5. Charging a 44.5 kWh battery will cost you around Rs. 222.5 per full charge. This means that you'll be driving a large crossover SUV at a rate of Rs. 0.81/km.
Compare that to a Diesel SUV that delivers 12-14 km/l, and the driving cost goes up to Rs 5/km.
2. Minimal Maintenance Cost
MG ZS EV is an electric car meaning it has no combustion engine meaning no cylinders, no pistons, no valve seals, etc. The entire electric powertrain consists of an electric motor, a battery pack, a couple of gear reduction boxes, and a charger.
There is no need for a transmission in an electric car because the power and torque produced by the electric motors are a lot more, so a single gear can easily take the car from zero to beyond 100 km/h.
Fewer parts mean fewer parts are broken, leading to less maintenance. The only things that need replacement in an electric car include the brake pads and washer fluids. Also, you can further save your money on the brake pads by using regenerative braking, while recharging your battery in the process.
3. Absolutely No Green House Gas Emissions
Once you buy an electric vehicle, like the MG ZS EV, you become immune to the emission norms like Bharat Stage 4 (BS4) or BS6. Your car emits no greenhouse emissions, and the more you drive your electric SUV, the more you'll save the environment.
4. Free Parking
The perks of buying an electric car in India go beyond fuel savings; you also get free parking too. According to the guidelines of housing and urban development ministry, residential and commercial complexes will have to allot 20% of their parking space for electric vehicle chargers.
The average parking fee in Noida is between Rs 1500-1800 per month for cars. On the other hand, the MG ZS EV will enjoy free parking in the majority of locations. Furthermore, according to a recent report, electric vehicles could soon be totally exempted from paying the road toll tax or enjoy a 50% discount for the same.
5. More Safety
The battery pack of the MG ZS EV electric SUV is placed underneath the floor, providing the car with a lower center of gravity. This makes the MG ZS EV highly immune to rollovers and more safe in everyday driving conditions.
Are there still any more myths that you still believe about electric cars? Let me know down in the comments on via e-mail, and I'll be happy to help you out.