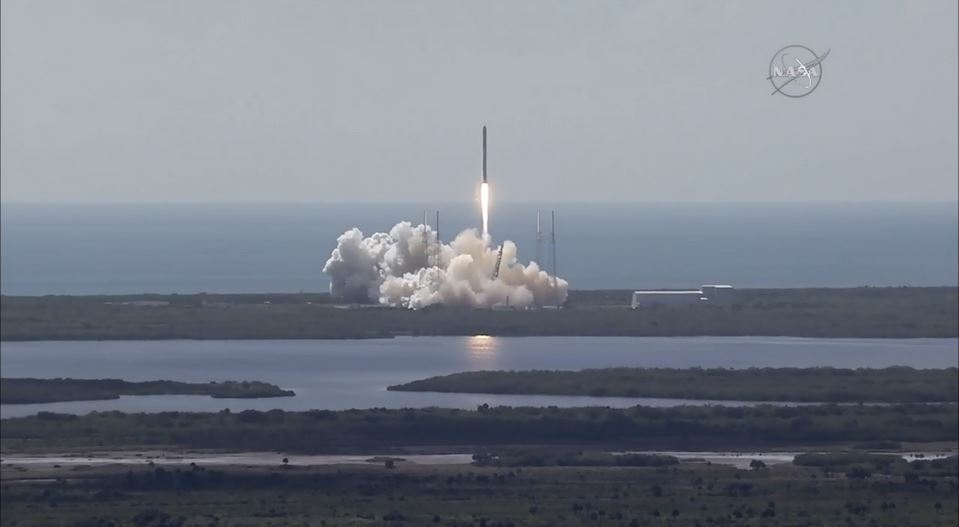 On June 28, 2015, Elon Musk got the worst birthday gift ever. SpaceX's Falcon 9 exploded and burst into flames just after 2 minutes of its take off. The scientists' team were not able to identify the reasons, till yesterday.
E
lon Musk announced that an 'imperfect strut' might be the reason for the SpaceX's Falcon 9 explosion, reducing the important cargo along with
Microsoft's HoloLens
to fragments.
T
hey have speculated that it was a 2 foot long and an inch thick strut that could not hold the force it was supposed to. The findings are of the initial assessment and the investigation is still going on.
Previously, the SpaceX team thought that the liquid oxygen tank had some anomaly and got decompressed. The latest analysis shows that it was a faulty strut that was ideally supposed to bear 10,000 pounds of force but got weakened at just 2,000 pounds. The 'strut' was one of the several hundreds that are used to hold the helium pressure vessels inside the liquid Oxygen fuel tank. The struts normally take on about 3,500 pounds of force during a launch.
Also Read: SpaceX Launches World's First Electric Satellites
The SpaceX's Falcon 9 was launched with 4,000 pounds of cargo to resupply the ISS, that included food and water for the astronauts in its Dragon capsule. The rocket also had a new International Docking Adaptor which was to be mounted on the outside of ISS. This IDA will allow future US crewed spacecrafts to dock with the Space Station. 
How Elon Musk Takes Interviews?
The SpaceX's Falcon 9 has a two-stage rocket design that means it dumps its weight (lower part of the rocket) in two steps. When liquid Oxygen is being consumed as fuel, the struts have to release Helium in order to balance the pressure. But when the 'strut' broke, an excess amount of Helium was leaked thus, the Oxygen tank was heavily pressurized and it blew up. This happened in the second stage within 3 minutes of its flight.
This is the after a long time that SpaceX has failed on the mission and overall it's the third time in this year that the supplies have failed to reach ISS. The company has postponed its next launches due to this failure and will make the quality checks even more stringent (testing the individual components).
Also Read: SpaceX Is Building Hyperloop
SpaceX is now engineering the Dragon Capsule (that holds the valuable cargo) with different software so that in situations like this, the cargo can be parachuted back safely.
Musk said that the SpaceX's Falcon 9 explosion should not affect SpaceX's contract with NASA to ferry astronauts to and from the ISS in the Commercial Crew Program. SpaceX and Boeing have managed contracts from NASA for the commercial spaceflights to ISS for the astronauts starting from 2017.Source:
Source: SpaceX
For more updates on space and tech, subscribe to fossBytes.[newsletter_signup_form id=1]