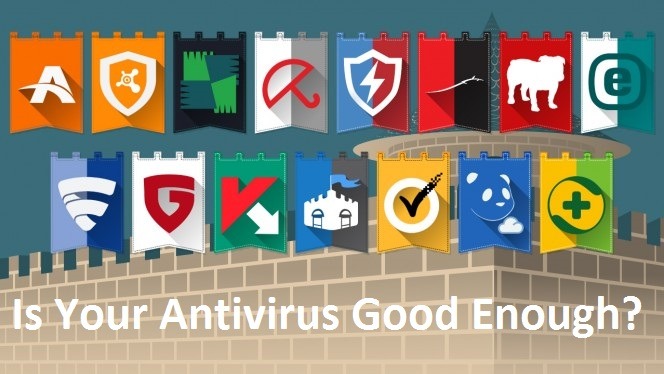 Short Bytes: Even though the number of users aware about the basic security practices is increasing day-by-day, most of us are unaware of the fact that the antivirus software can also be hacked. Along the similar lines, AV-TEST has conducted a test and listed the consumer and business versions of the antiviruses based on their self-defense abilities.
P
romptly replying to my question – why do you use an antivirus software? – you'll state multiple reasons like the fear of
hacking attacks

,
malware
and privacy concerns. But, do you know that your antivirus programs can also be hacked?
Antivirus software are just another piece of software that comes with more security layers to protect itself and your system. But, nowadays attackers are actively targetting the antivirus software.
The renowned IT-security institute AV-TEST has presented its results telling the antivirus software employing the self-protection measures. It should be noted that back in the year 2014, ESET Smart Security 8 was the only antivirus software for home users that came with full self-protection measures.
From the business point of view, only Symantec Endpoint Protection fulfilled this criterion.
This year, once again, AV-TEST has presented a list of the antivirus software that implement two techniques called CEP and ASLR to protect themselves. ASLR stands for "Address Space Layout Randomization" and DEP stands for "Data Execution Prevention."
Also read: Top 10 Best Free Antivirus Software Of 2016
With these standards enabled, only authorized data can be run and protection could be ensured by randomizing the position where data is stored in memory.
So, which antivirus products protect themselves from attacks in 2015?
According to the AV-TEST's 2015 tests for consumer antivirus versions, Avira Antivirus Pro, Bullguard Internet Security, Eset Smart Security, Kaspersky Internet Security, McAfee Internet Security, and Symantec Norton Security have achieved a 100% self-protection score.
K7 Computing Total Security, Norman Security Suite Pro and Quick Heal Total Security were the worst performers scoring 25%-29% scores.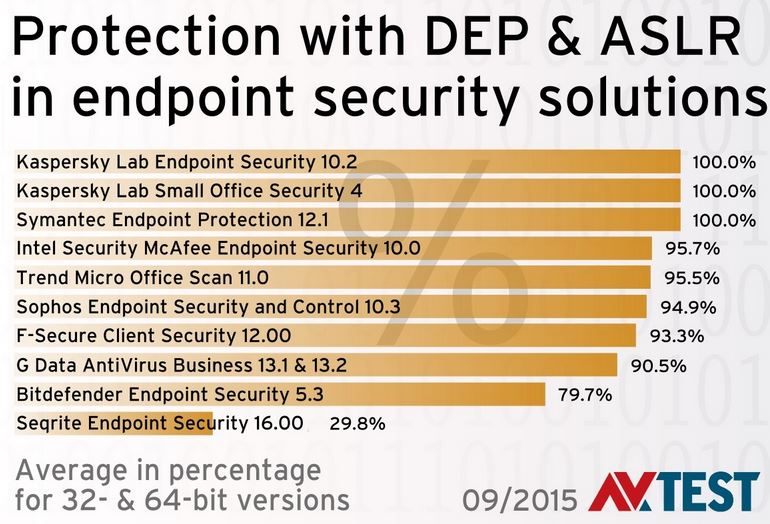 From the business point of views, Kaspersky Lab Endpoint Security 10.2, Kaspersky Lab Small Office Security 4, and Symantec Endpoint Protection 12.1 achieved the 100% self-protection results.
In this category, Seqrite Endpoint Security scored the lowest score of 29.8%.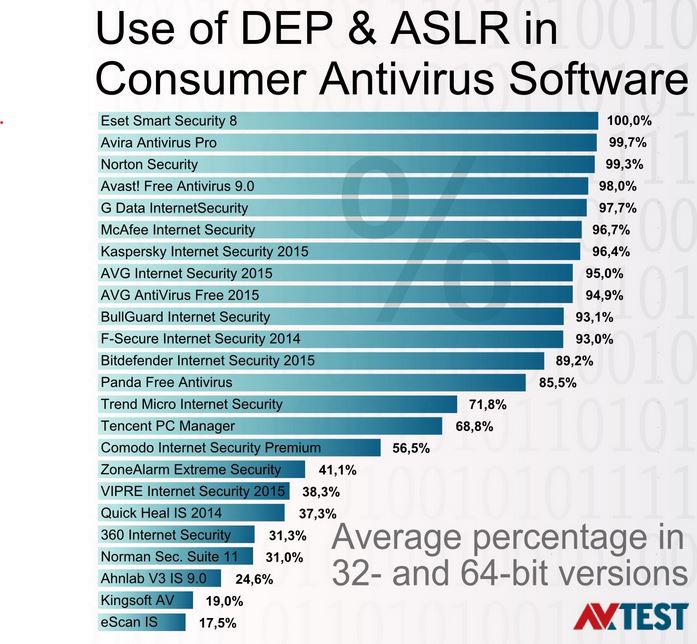 AV-TEST writes about the standards and results, "DEP and ASLR are an additional precaution that a programmer or manufacturer should not do without. Implementation is so easy: it involves existing functions in the compiler that simply need to be activated."
Is your antivirus self-protecting itself with 100% scores? Tell us in the comments below.
Also read: 10 Steps To Defeat Hacking Attacks (And What To Do After You've Been Hacked)