WhatsApp, one of the most prominent messaging applications, plans to add many features in the future. This includes Multi-device support, View Once media, and disappearing messages; they seem to improve WhatsApp's privacy and app functionality for everyday users.
However, users shouldn't consider 'View Once' as a privacy feature but more like a quality of life feature. It allows users to share images and videos only intended to be viewed once. However, recipients can still take screenshots of the shared media, and the app won't notify the sender.
WABetainfo had quite an interesting take on WhatsApp privacy as it said, "The reason why WhatsApp made this decision is to protect you." It further added, "WhatsApp wants to be sure that you correctly use the feature, avoiding any bad situation. Unfortunately, there are several ways to bypass screenshot detection, in particular on WhatsApp for Android. Several apps can cheat the operating system, so they can silently take screenshots or video recordings without sending any notification."
---
WhatsApp 'View Once' and Screenshot Detection
Even if we do have a feature that blocks the receiver from taking screenshots, there are numerous ways to fool it. The recipient can take a photo from another phone or even use third-party apps. Either way, your privacy is not guaranteed.
However, it's a different case if we have a notification feature. It will at least tell us whenever the recipient has taken a screenshot. Hopefully, we will learn from this mistake and realize that this feature is like a double-edged sword. This way, we will at least think twice before sending private media in the future.
If WhatsApp really relies on user discretion to maintain individual privacy, it is quite sad. Especially considering it is one of the most used messaging apps on this planet. A better way is to make people aware that this is not a privacy feature but a quality of life feature. However, WhatsApp considers it a privacy feature, and even the pop-up message for it clearly states, "For more privacy."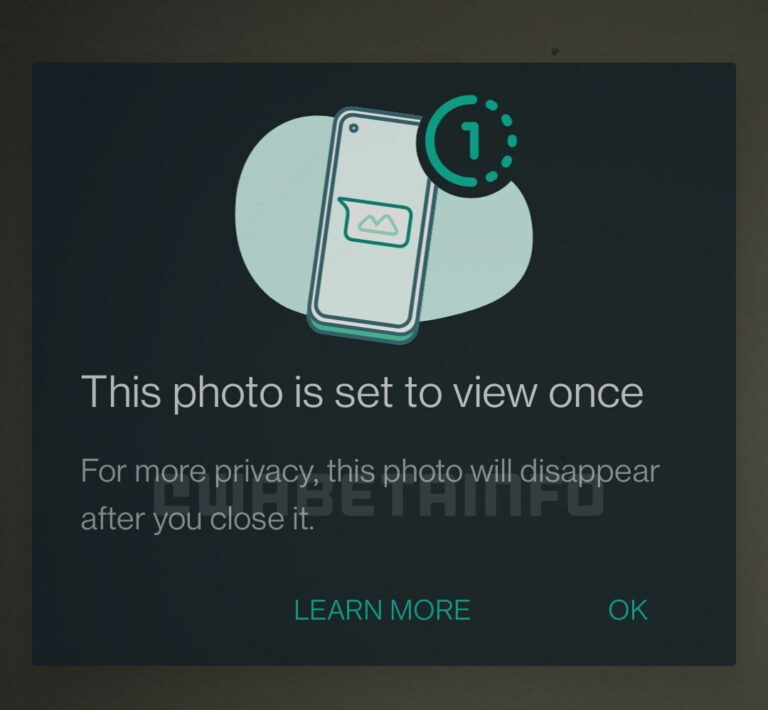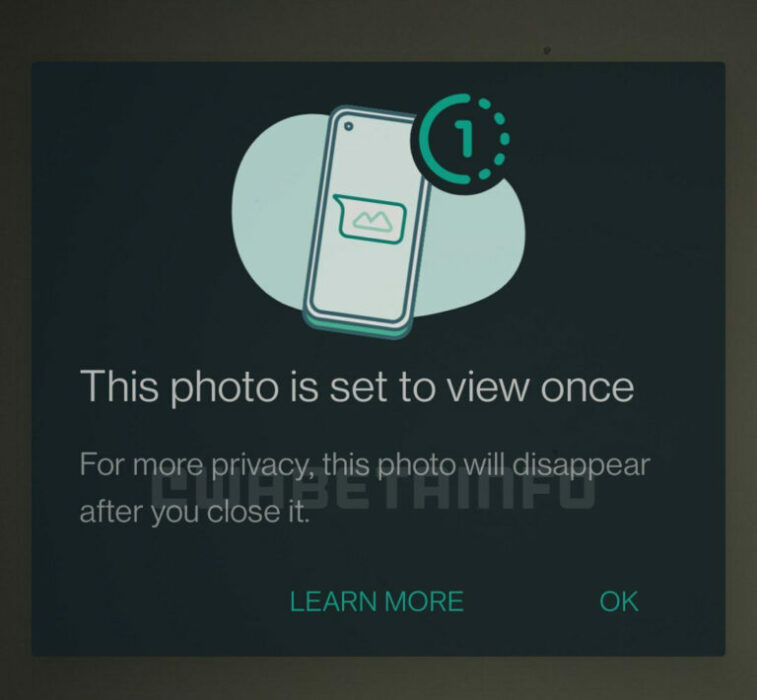 One big reason Whatsapp rose to popularity was due to its end-to-end encryption and promises about user privacy. And now WhatsApp has spent the better part of 2021 working on many relevant features, especially after getting involved in recent privacy-related controversies. They are apparently doing this to make the app much more convenient to use, but this feature alone seems a bit half-baked. Especially with no screenshot detection, it seems incomplete.
---
WhatsApp 'View Once': Quality Of Life Rather Than Privacy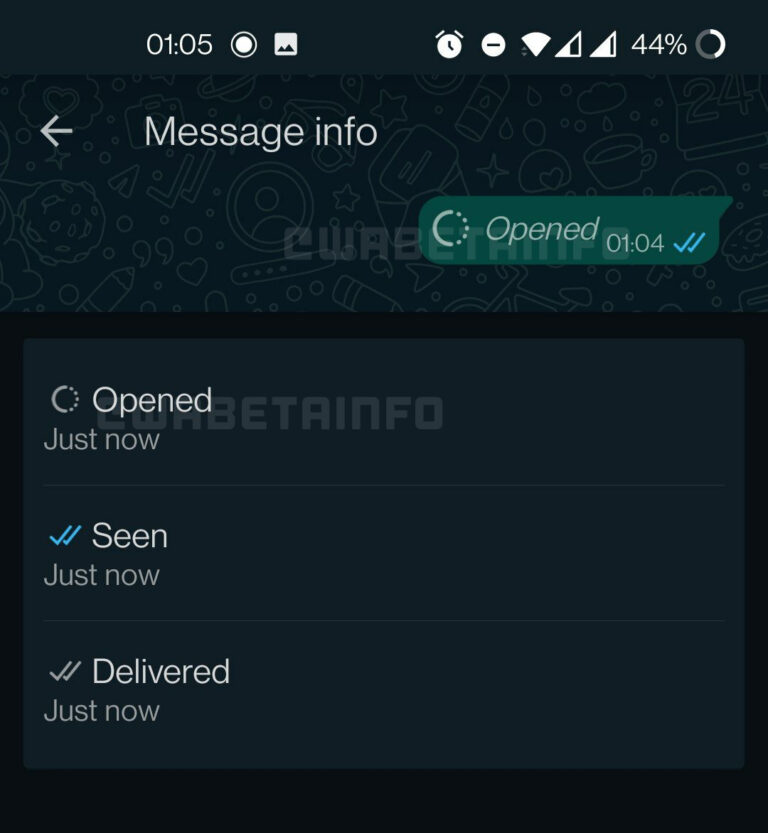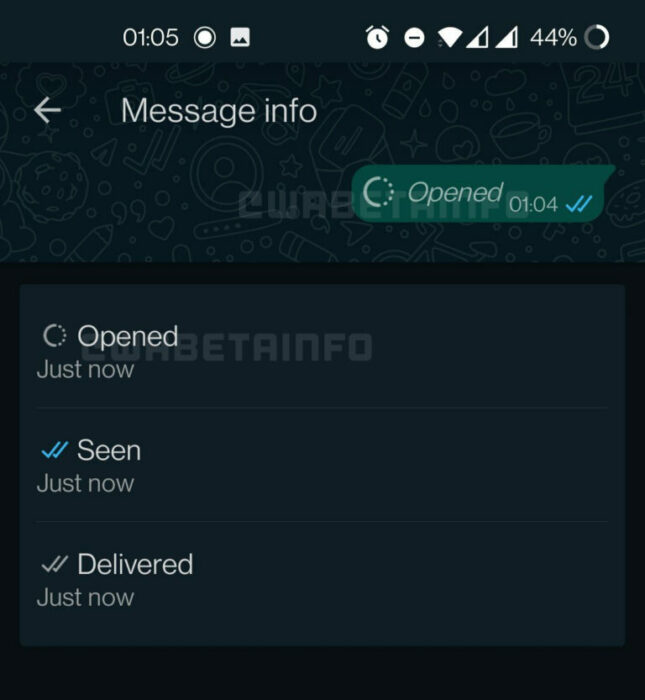 WhatsApp's 'View Once' works by downloading the media when the user views it and deletes it as soon as it is seen. Most users would use this feature thinking they are safe and might even share some sensitive media.
However, it can be used for other things. If chosen as the default by all users, it can be useful as a way to keep your chat and media library clear, much like Snapchat. Imagine sending memes or funny videos to your friends in a group. It might seem amusing at that time, but after a while, it can become a mess in your gallery.
As someone who has used the app for years, I check my library every once in a while, only to find it filled with memes and spam videos from my groups. Hopefully, with this feature now, I won't have to perform this check every so often. But it is highly dependent on how often people use it.
Scope for Improvement
View Once is an optional feature, but it would be more beneficial if there were an option to set it as the default sharing method. That way, the only time someone can save the media I send is when I choose to do so. Or it might prompt users during the setup process to choose it as a default method.
Considering how WhatsApp works on an image and video quality selector, they can integrate these features. That way, the only time you can send media permanently ticking is a checkbox given below right from the chat. The rest of the time, it can be set to be viewed once by default.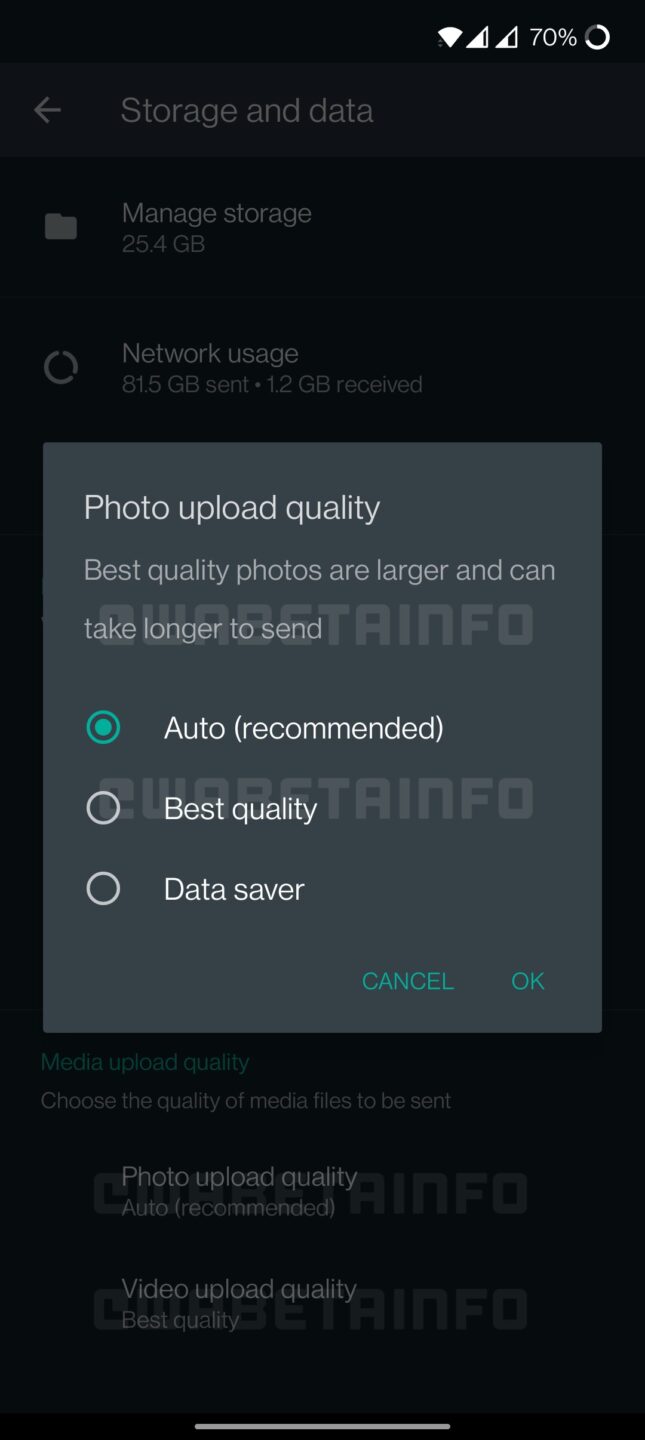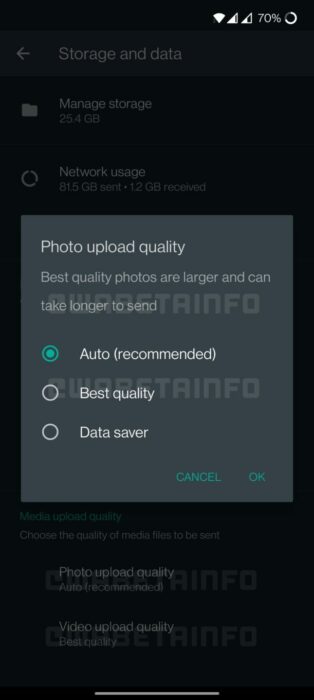 ---
Comparison with other social media apps
Unlike Snapchat, Whatsapp doesn't prevent users from taking screenshots of the image or screen-recording the video. Nor does it notify the user that someone is trying to take a screenshot.
On the other hand, Instagram notifies users when a screenshot of a disappearing image or video is taken (optional feature; not default for all images or videos).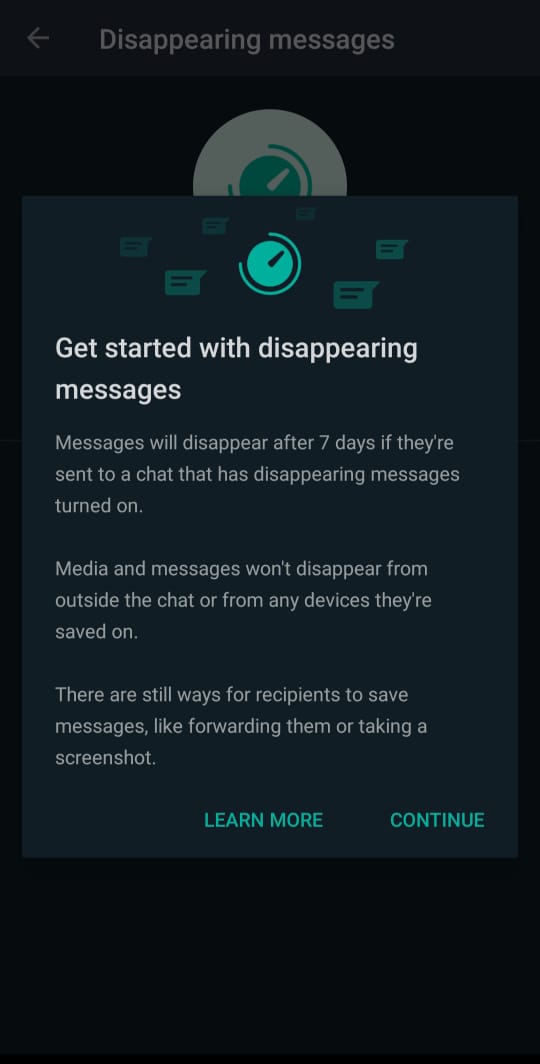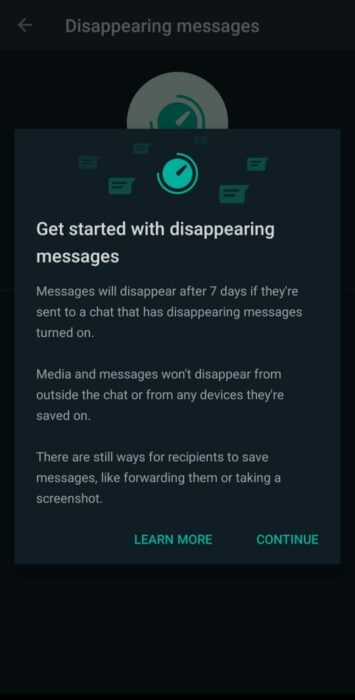 So it raises the question – why Facebook, which owns both apps, doesn't want to implement the same feature on WhatsApp? This all reminds me of another half-baked WhatsApp privacy feature, i.e., disappearing messages. With this feature, it takes seven days for the conversation to vanish compared to other apps. Instagram, Signal, and Snapchat are all better alternatives compared to the features available on WhatsApp. The question that arises thereafter is the company's commitment to an individual's privacy.
View Once Update Features
Users will have the option to share media (video & images) that can be viewed once
Shared media will expire after 14 days, if not opened
People can still take screenshots or screenrecord your shared media
No screenshot notification
Blocked contacts can still see images and videos shared in groups
It would be great to have an option to delete normal images and videos after 14 days automatically. WhatsApp's default end-to-end encryption is still one of the best in the current market, but it lacks good implementation of privacy features. If WhatsApp really wants to change how people use the app and make it more secure in the public's eyes, it must consider the best way to apply these features. The time to take action is right now – especially considering the company's pressure from both the public and governments.