Facebook-owned WhatsApp has started its WhatsApp Pay service in India, which means you can make UPI payments via the app. You'll have to update to the latest version of WhatsApp to send or receive money using the feature. Here's are the details of WhatsApp's payment service.
What is WhatsApp Pay?
WhatsApp Pay is a payment service that links your UPI account with your mobile number, letting you send money to people within the app. You can use the feature to send money to people using other UPI apps (like Google Pay, BHIM) too. Once set-up, you don't need to create a separate wallet for the service.
The company got NPCI clearance for the service back in February this year. It'll make online payments easier for people transacting with WhatsApp business accounts. The app uses Unified Payments Interface (UPI) which means the transactions are happening between bank accounts only, making it secure.
How To Get WhatsApp Pay?
As mentioned above, WhatsApp uses your UPI ID to link your bank account and let you send money from within the app. If you don't have a UPI ID, you can use your bank's mobile app to set up a new ID and then link it to WhatsApp Pay. You can also use Google Pay (Tez) app to set up a UPI ID, provided your bank supports UPI.
You don't need to create a separate virtual ID to use the app. All you have to do is link your current UPI ID to your WhatsApp number and you're good to go.
How To Set Up WhatsApp Pay?
Once you have a UPI ID, its a simple process to setup WhatsApp Pay service on your phone using these simple steps: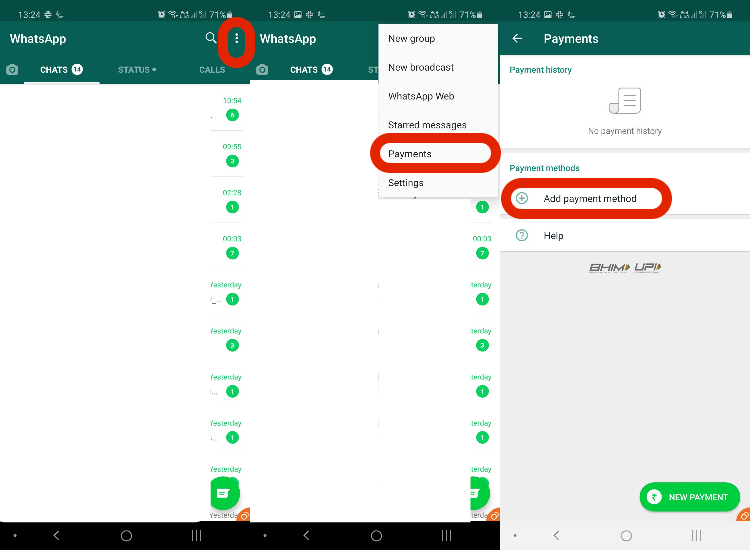 Open WhatsApp and tap on the three vertical dots on the top-right side.
Tap on Payments > Add Payment Method > Accept And Continue.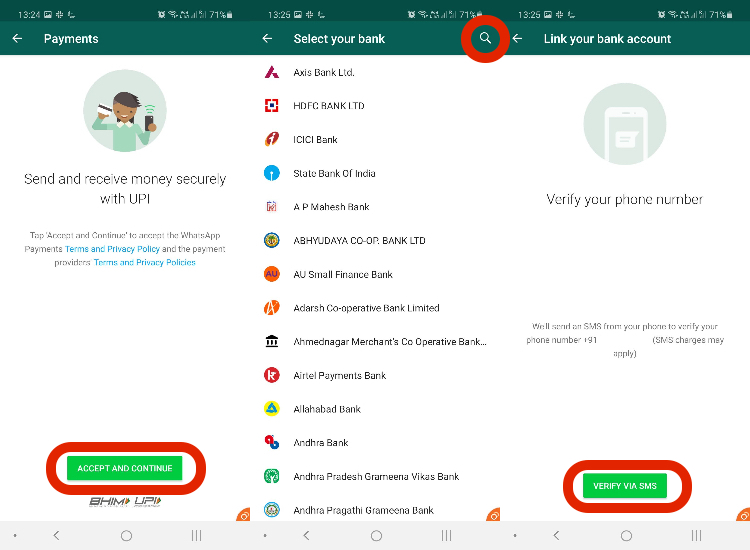 Select your bank from the given list, or find it using the search icon.
Tap on Verify via SMS, and allow WhatsApp to make calls and send SMS.
Once that's done, your UPI account will be linked to WhatsApp Pay.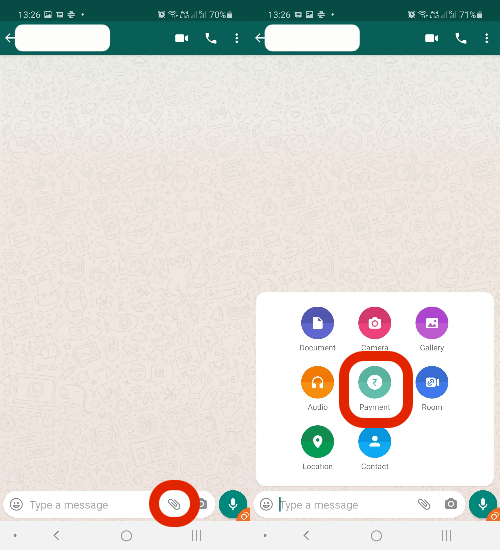 Now that it's set-up, you can send or receive payments directly to your bank account via WhatsApp. Open a chat, click on the File attachment icon, and tap on payment to send money.