Earlier this week, Facebook-owned WhatsApp had plans of introducing the multi-device feature that most people have been asking for a long time. However, the good news is, WhatsApp is now rolling out the feature. If you're enrolled in Beta, you can try it out yourself.
Update: The messaging giant is now rolling out the feature for all WhatsApp users. You should be receiving an update that adds the feature.
Here's everything you need to know about the feature and the release.
WhatsApp Multi-Device Feature: Finally!
If you want to know more about how it works, you can check out an article we did when the feature was first announced. If you're enrolled in beta, you might see a new "Multi-device beta" button in the Linked devices section. From there, you can tap on the pop-up and tap on the "JOIN BETA" button.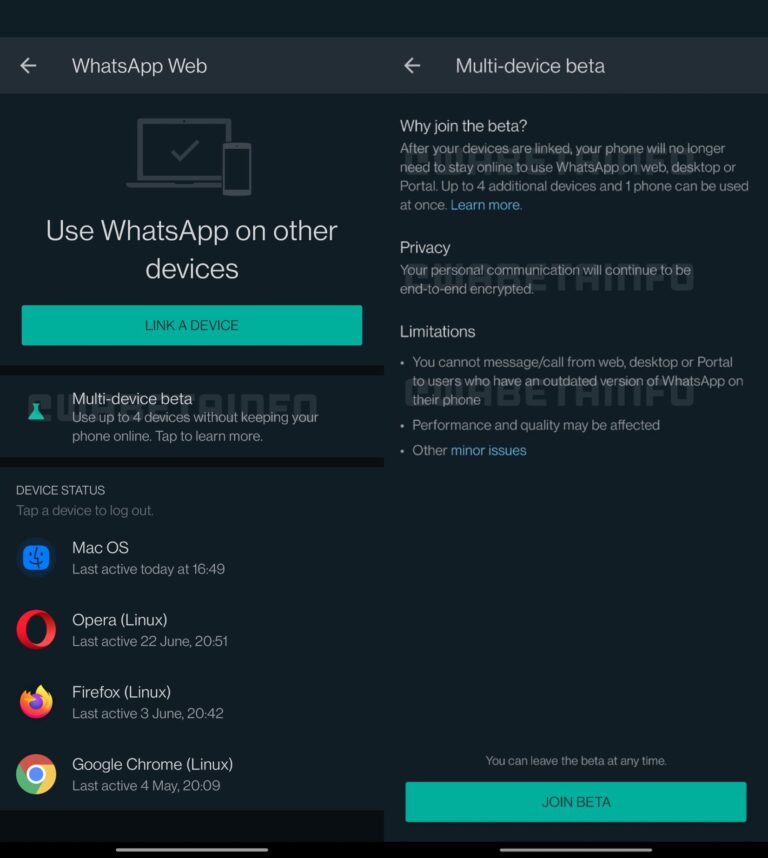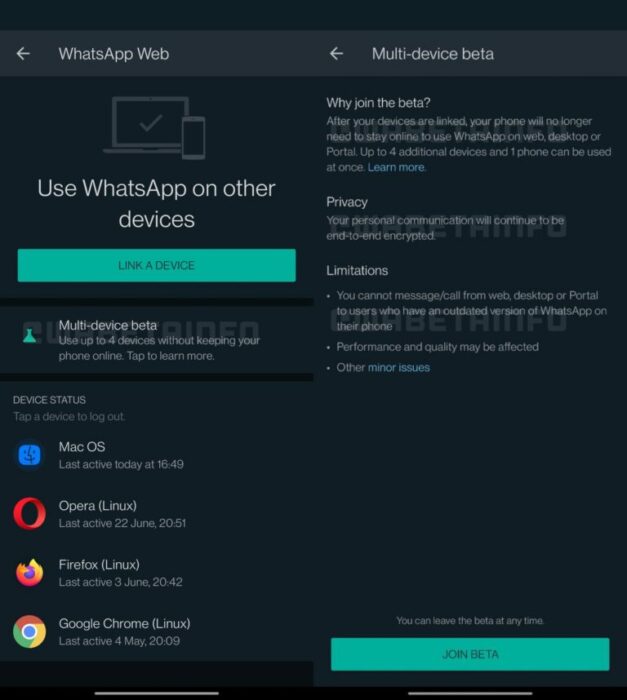 However, this option might not be visible even if you're using the latest beta because it's being rolled out for a select few users. If you want to opt out, you can do that as well in the same section. Once enrolled, you can start using WhatsApp Web without keeping your phone connected to the internet. But before you enroll, here's what you should know.
Some features on WhatsApp Web might not work as intented which will be fixed in the future updates.
All your previous sessions will be removed. Meaning, you'll need link all your devices again.
Linked and inactive devices are removed automatically after 14 days. Hence, make sure you use them atleast one in that period to avoid unlinking them.
What do you think of WhatsApp's multi-device feature? Do you like the implementation, or do you think other apps do it better? Let us know your thoughts and opinions in the comments section below.