WhatsApp has finally started rolling out its most anticipated multi-device support for both Android and iOS. Users will be able to use their main account on secondary devices even if their phone is not connected to the Internet. You can now use WhatsApp on up to 4 linked devices and one phone at a time. The company is also working on a 'WhatsApp Community' feature that will allow admins to create a collection of groups.
WhatsApp multi-device support
This feature will be beneficial when using WhatsApp Web/WhatsApp Desktop on Windows or Mac. Previously, users needed to scan a QR code and keep their phones connected to the Internet. Now you will be able to use WhatsApp Web, Desktop, and Portal even when your primary phone doesn't have an active internet connection. Your main account will only be signed in for 14 days; after that, you'll have to scan the QR code again.
Since the feature is still available in Beta, there are certain limitations to it. iOS users will not be able to delete messages or conversation threads from a linked device. The other limit is that you still cannot connect to a tablet or secondary smartphone, although some workarounds exist. You won't be able to view live locations on companion devices. The multi-device beta feature doesn't support link previews from WhatsApp Web and creating/viewing a broadcast list on companion devices.
Here's how you can enable WhatsApp's multi-device support
1. Open WhatsApp and tap on the three-dotted icon (top right corner).
2. Tap on "Linked devices" and then tap on "Multi-device beta."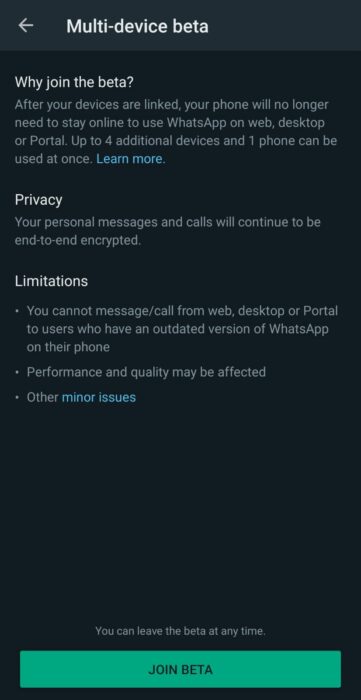 3. Press "Join BETA" and then press "CONTINUE" on the pop-up. After this, you'll need to link your additional devices again by scanning the QR code.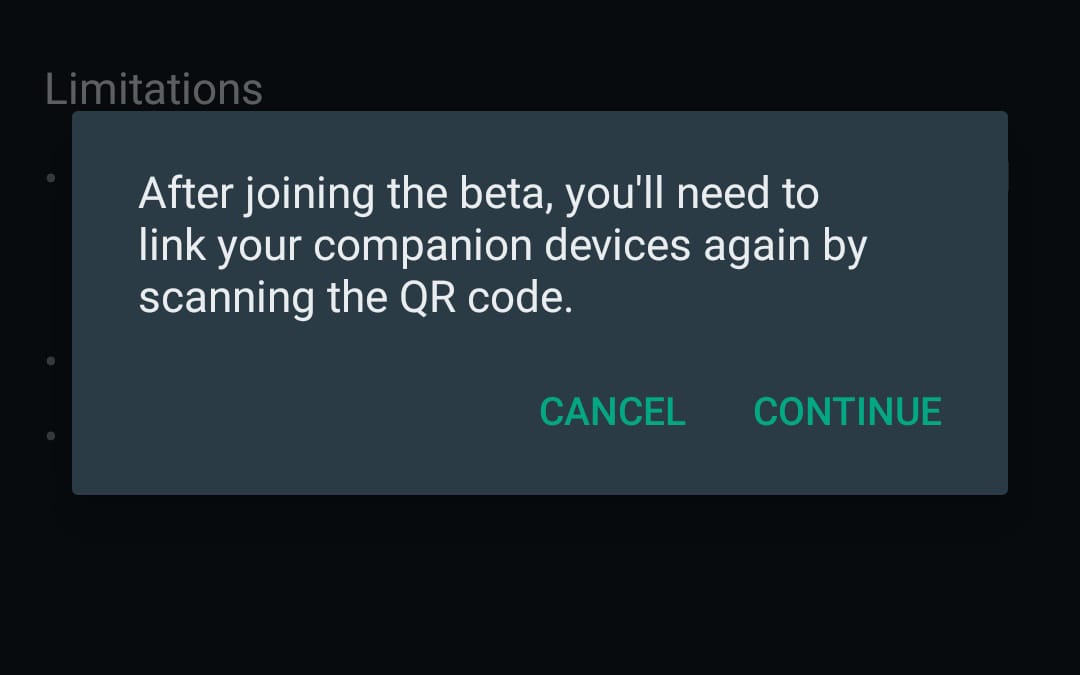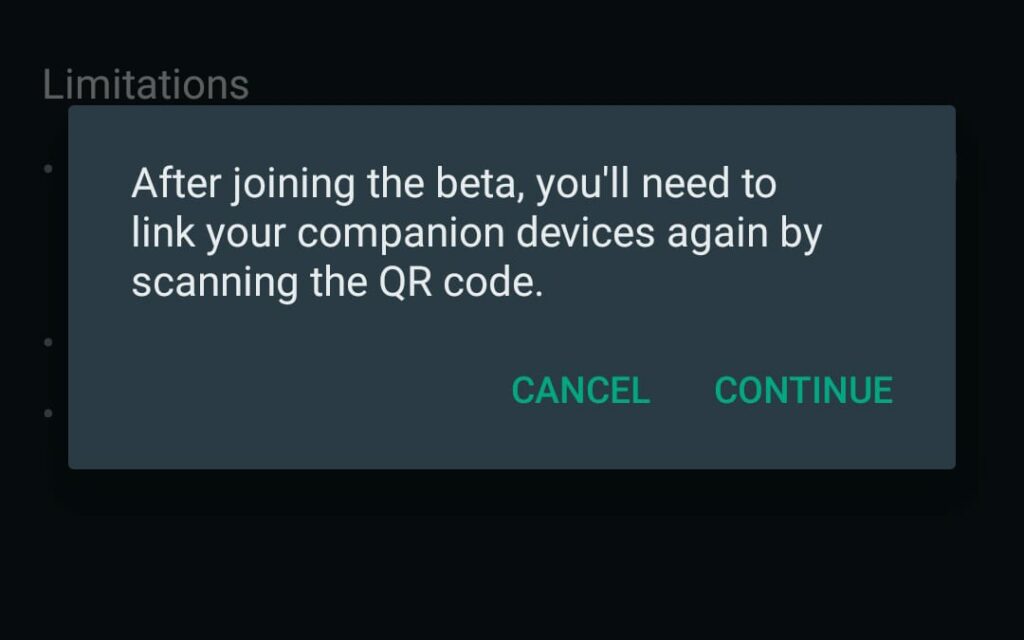 Community Feature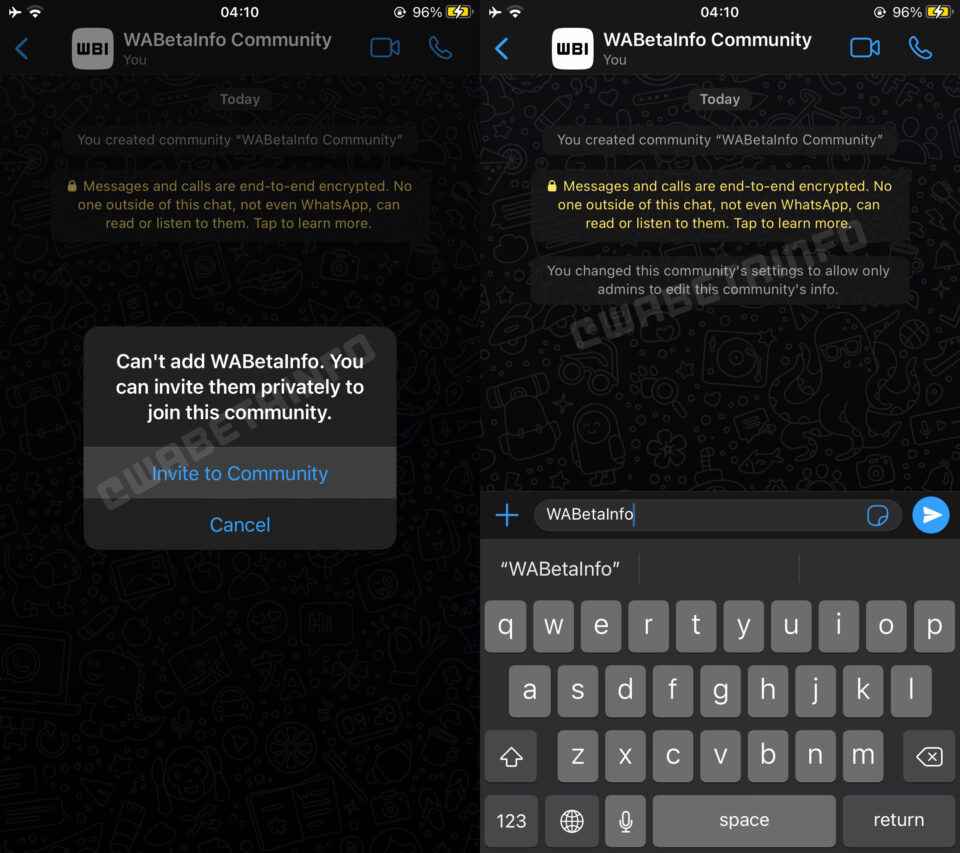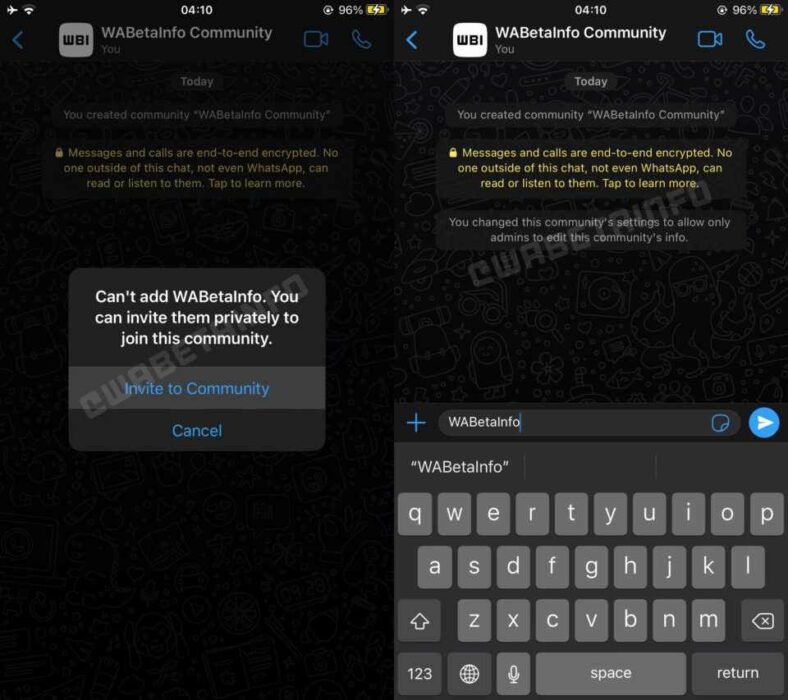 WhatsApp is currently working on a community feature that will give admins more power over groups. The new feature will allow admins to invite new users via a Community Invite Link. It is similar to a supergroup chat with multiple people and other groups related to the topic. With this, admins will be able to create sub-groups or a collection of groups. It may be WhatsApp's attempt to bridge the gap between apps like Signal and Telegram.