Meta-owned WhatsApp now lets you send disappearing messages by default. This means if you start a new chat or create a new group, you can choose to send disappearing messages by default. You can choose if the messages delete in 24 hours, 7 days, or 90 days.
When you select disappearing messages on WhatsApp, other people will get notified of the same. While the feature has been on the platform for some time now, disappearing messages by default make it more convenient to select and keep using the feature for new chats.
How Do Disappearing Messages On WhatsApp Work?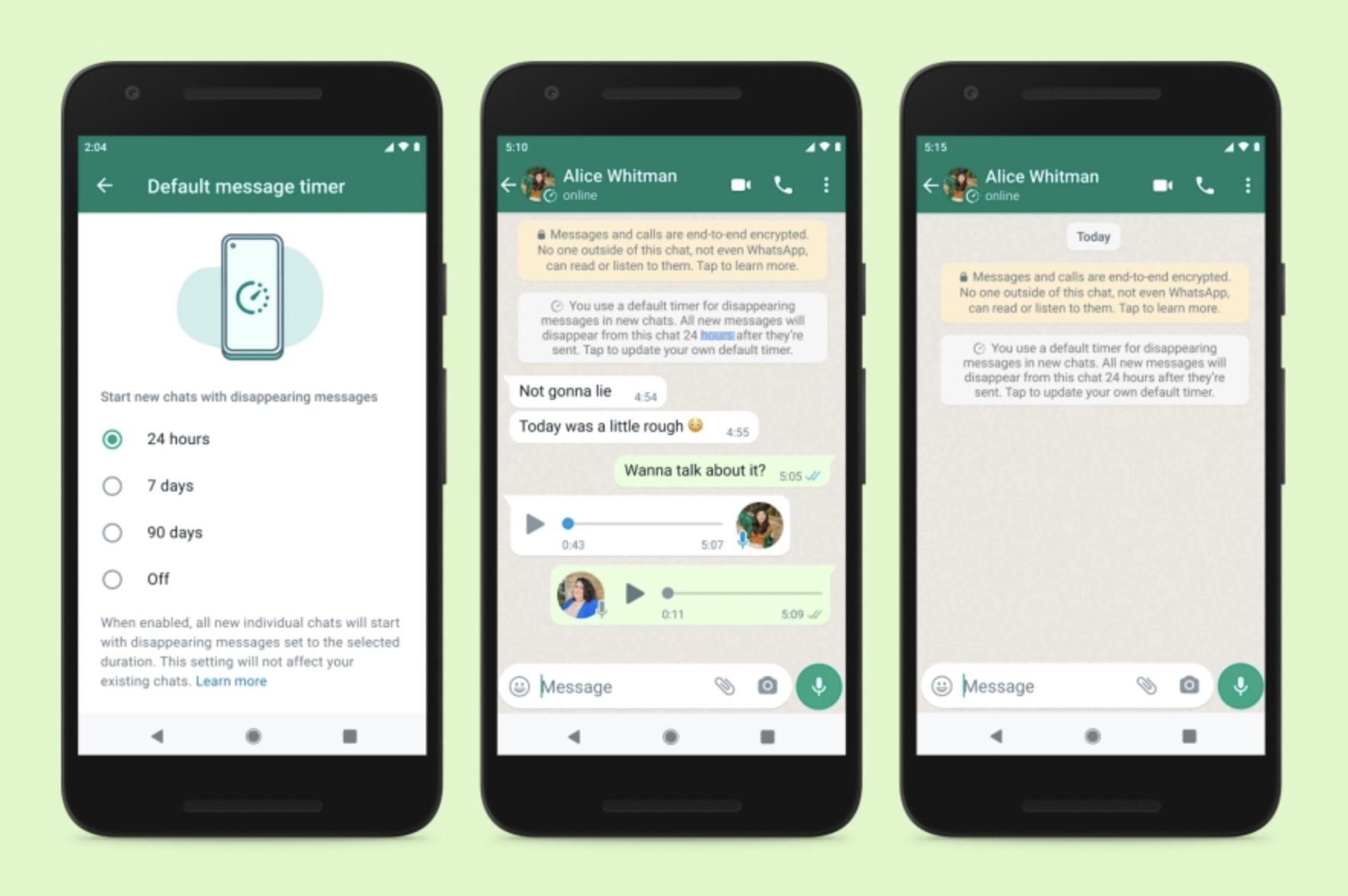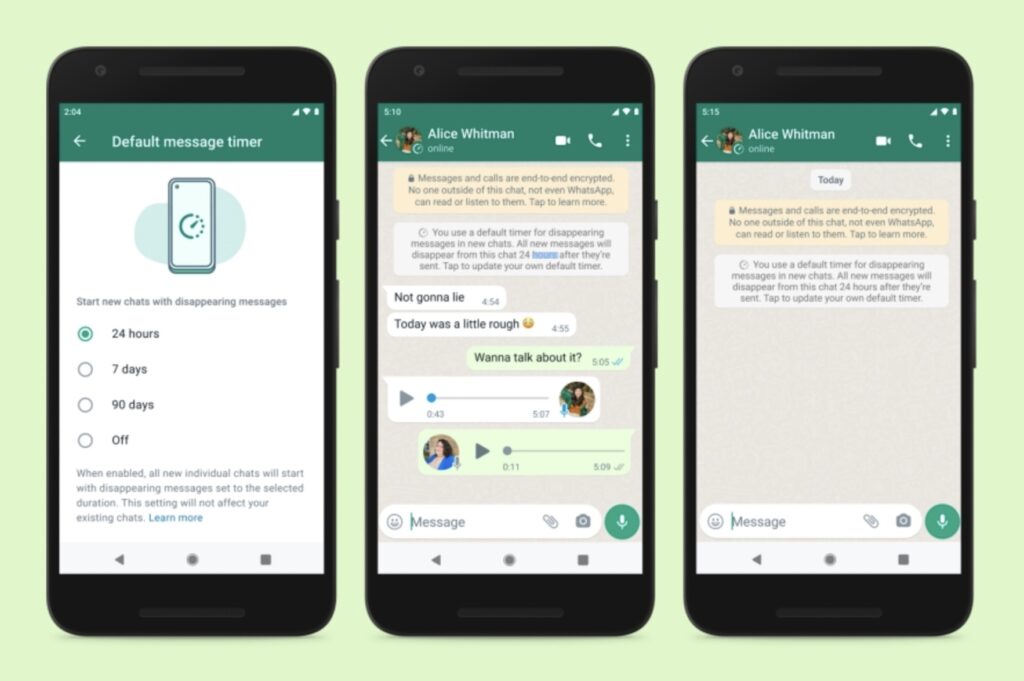 As the name suggests, disappearing messages on WhatsApp are messages that disappear from the chat after a set time. You can send these in one-on-one chats as well as WhatsApp groups where the admins allow it.
The latest addition to the feature is the different time-stamps that you can select. With the latest update, you can choose whether disappearing messages delete in 24 hours, 7 days, or 90 days.
However, if the other people in the chat forward a disappearing message to another chat, it'll not get deleted from there. The other people in the chat can also take a screenshot or screen recording of a disappearing message and save it. However, if a disappearing message is in someone's chat backup, it'll disappear when they restore the chat.
WhatsApp says that you should use disappearing messages only with people you trust. The feature just makes sure you don't leave a digital copy of the things you want to say and then forget on the instant messaging service.
The platform also added a view-once option for media, but we think it isn't a privacy enhancement. Do let us know what you think about the WhatsApp disappearing messages and view once option.