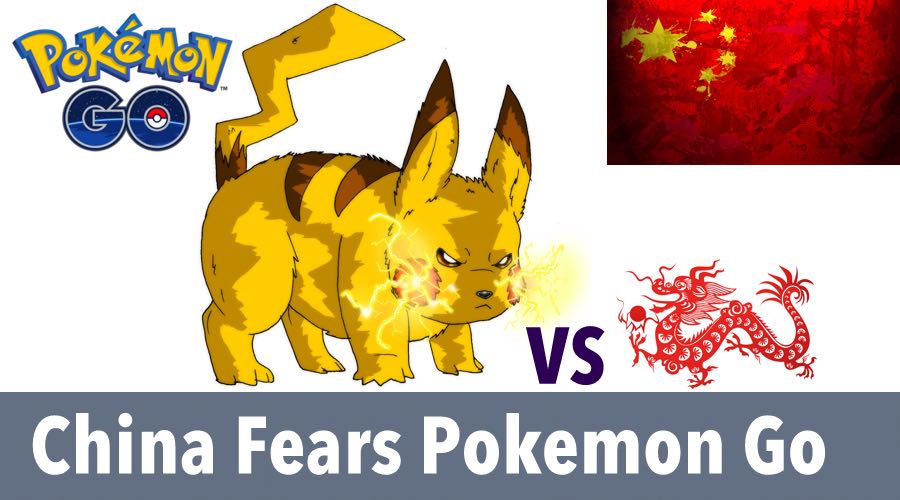 Short Bytes: The overnight success of Pokemon GO has been on the center stage for another interesting reason — this time for acting as a potential medium for disclosure of military zones in China. The flow of posts regarding the same has begun to appear on the microblogging site Weibo.
P
okemon GO's
success stories
don't surprise us now. The Niantic-built game has defied all standards popularity and has built a realm of Pokemon hunters around the globe. Even though the game was criticised for being a potential
privacy breaching tool
, it doesn't matter much to the Pokemon catchers. They can also avail
free data, cab rides and Wendy's Frosties
as a bonus.
Now a Pokemon GO clone has been made by China. Yes, it's true. Titled as City Spirit GO, the Pokemon GO doppelganger has been trending on the iOS AppStore in China. The game resembles in much of the features but lacks the implementation of Augmented Reality. China has been known for clones for other famous tech stuff as well, like one for the iPhone.
The original Pokemon GO hasn't made it to the Chinese app stores yet. But the thing that drew our attention is that assumptions are made that the US and Japan would collaborate to find Chinese military bases using Pokemon GO. Sounds weird. We didn't know about such spying functionalities added to the game. Actually, it's not like that.
A theory has come into the existence — If an area has low Pokemon population and users don't go there to catch them, then it could be concluded that it is probably a restricted area, may be a security zone. The conspiracy theory has emerged in the light of the fact that the owners of the game, Nintendo, are based in Japan and have implemented the Map services of a US-based company i.e. Google.
"Don't Play Pokemon GO!!!" – a Weibo user Pitaorenzhe posted. Weibo is a Chinese microblogging version of Twitter. "It's so the U.S. and Japan can explore China's secret bases!".
Reuters reports that the federal ministries in the Chinese land were reluctant to make a response on the capabilities of the game. Lu Kang, the Spokesperson for the Chinese Foreign ministry, said that he didn't have the time to play the game and he was uninformed of the security risks posed by Pokemon GO.
A 22 -year old childhood Pokemon follower Gan Tian said, "I really looked forward to playing the Pokemon artificial reality game since they first announced it. I really liked Pokemon as a kid". It is interesting to know that the search giant has already been blocked in China and the owner Nintendo hasn't made any announcements for the launch of Pokemon GO in the country.
What do you think about this? Tell us in the comments below.
Also Read: How To Play Pokemon Go On Your Computer?