The entire gaming community is currently talking about a single game, Valheim. Developed by Iron Game AB, Valheim is a role-playing adventure game released on February 2, 2021. Within a few days, the survival video game became so popular that it surpassed GTA 5 on Steam.
However, players who don't know anything about the game might be wondering why Valheim is gaining so much attention. That's why, in this post, we're going to mention some important details about Valheim. That way, you can better figure out if the new survival game is worth buying or not.
What Is Valheim?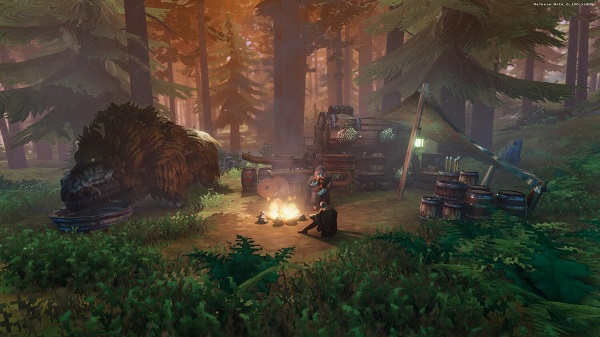 Iron Game AB's Valheim is a brutal RPG survival and exploration game inspired by the Viking culture. Valheim is the tenth Norse world where you have to bring the order by defeating the monsters and ancient enemies of the Gods. Exploring the massive world of Valheim, crafting items, and facing powerful entities is the basic plot of the Valheim game.
PvE (Players VS Environment)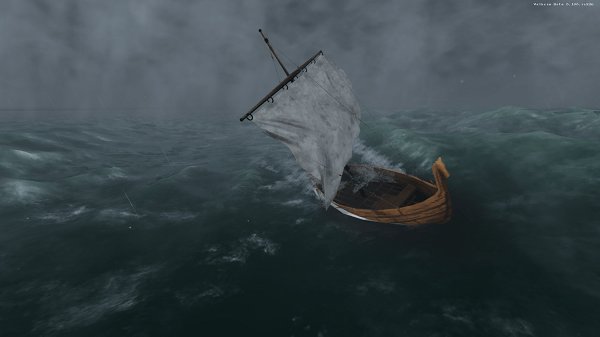 Valheim focuses more on the PvE (Players VS environment) element instead of PvP (Player VS player). It further means that you would go against the dangerous surroundings rather than fighting other players in Valheim. The forest, ocean, cold weather, and hunger are more likely to kill your player in Valheim. As a consequence of dying in Valheim, you'll drop your items where your player died.
However, that doesn't mean Valheim doesn't offer PvP. Fortunately, players can turn on the PvP element through the Inventory menu. Then, players can go on against their friends in exciting duels. Like the PvE element, if you die in a fight, you are transported back to your bed with all your items dropped.
Crafting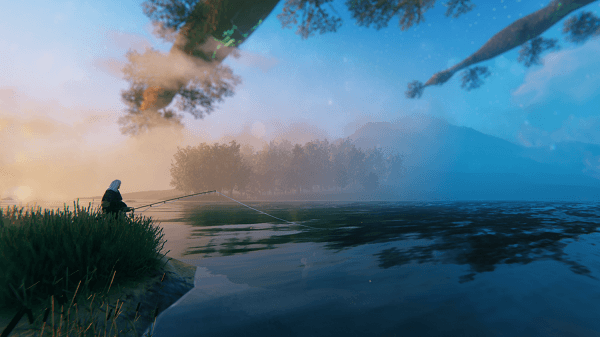 In Valheim, you have to collect different resources to build houses and craft other items, including weapons. Moreover, you can craft unique food items that will keep you alive in Valheim.
Unlike in most other Sandbox survival games, building in Valheim takes some thinking. For instance, if you're building a fireplace in your house without a chimney for the smoke, you'll die because of suffocation. So, in Valheim, you will have to keep some essential building and crafting mechanics in mind.
Co-Op: Can You Play Valheim Game With Friends?
In Valheim, you can play with 2-10 players in the same lobby. So, you can venture out into the beautiful and dangerous world of Valheim with your friends.
Players can also host a local server and invite their friends to play together. This is the best option if you want to store the data on your own PC and you're only 2-5 players. However, if you're a larger group of players, you should rent a Valheim dedicated server.
Platforms
Right now, Valeheim is in Early Acess and is only available for Microsoft Windows and Linux. You can buy and play Valheim on Steam; however, the developers are still working on Valheim as the game isn't complete yet.
Valheim System Requirements
In case you're planning on buying Valheim on Steam, here are the basic system requirements to run Valheim.
Minimum
CPU: 2.6 GHz Dual Core or similar
RAM: 4 GB
OS: Windows 7 or later
Video Card: GeForce GTX 500 series or similar
Storage: 1 GB
Valheim Recommended Requirements
CPU: i5 3GHz or better
RAM: 8 GB
OS: Windows 7 or later
Video Card: GeForce GTX 970 series or similar
Storage: 1 GB
So, that's all you need to know about Valheim, the most popular survival game of 2021 yet. If you love playing and grinding in RPG survival games, go ahead and buy the Early Access of Valheim on Steam.