A full-size SUV, compact SUV, and sub-compact SUVs are common terms among automotive enthusiasts. However, sometimes normal users might get confused between them.
If you have even the slightest confusion about these terms, there's no need to worry as we will cover everything in detail. Additionally, we'll explore which one is better and why in case you are planning to buy one.
Before we move forward, let me tell you that an SUV stands for Sport Utility Vehicle. As the name suggests, SUVs are ideal for sports, adventurous, and off-roading trips. However, they drive smoothly on normal roads as well.
Anyway, coming back to the crux and without any further ado, let's outline the major difference between an SUV and a compact SUV.
Difference Between A Full-Size SUV And Compact SUV
A full-size SUV and compact SUV can be differentiated on various parameters like size, seating position, ride-height, mileage, etc.
1. Size Of An SUV And Compact SUV
One of the major differences between a full-size SUV and a Compact SUV is of size. Full-size SUVs are generally bigger than compact SUVs.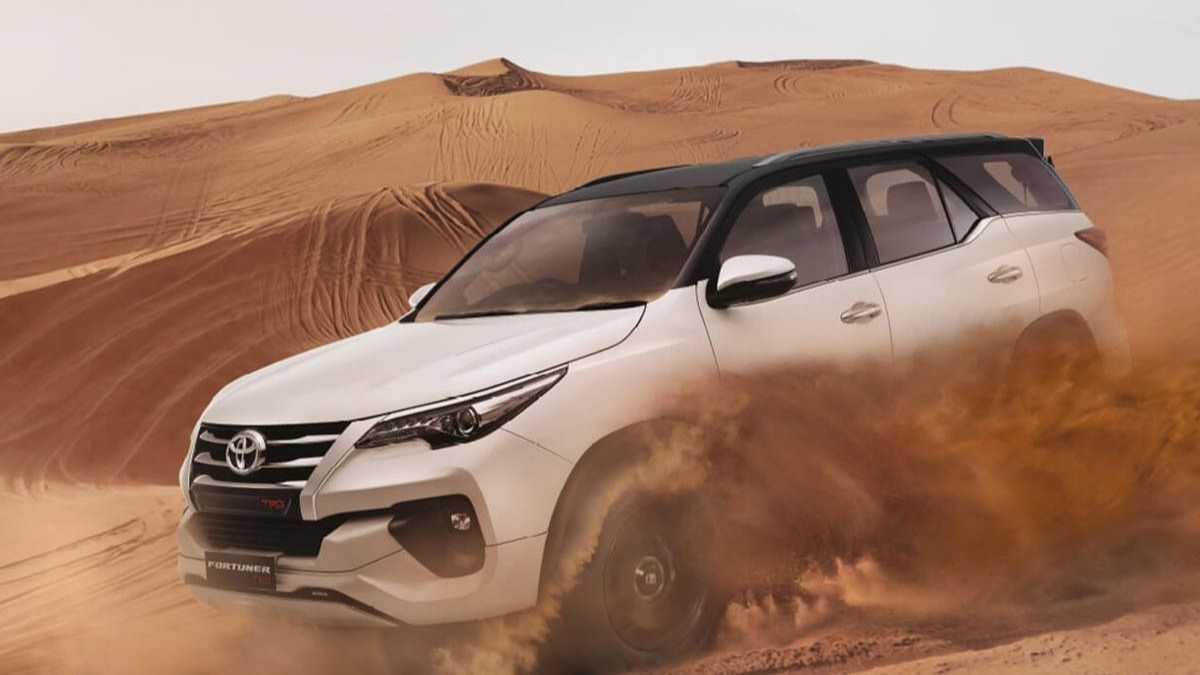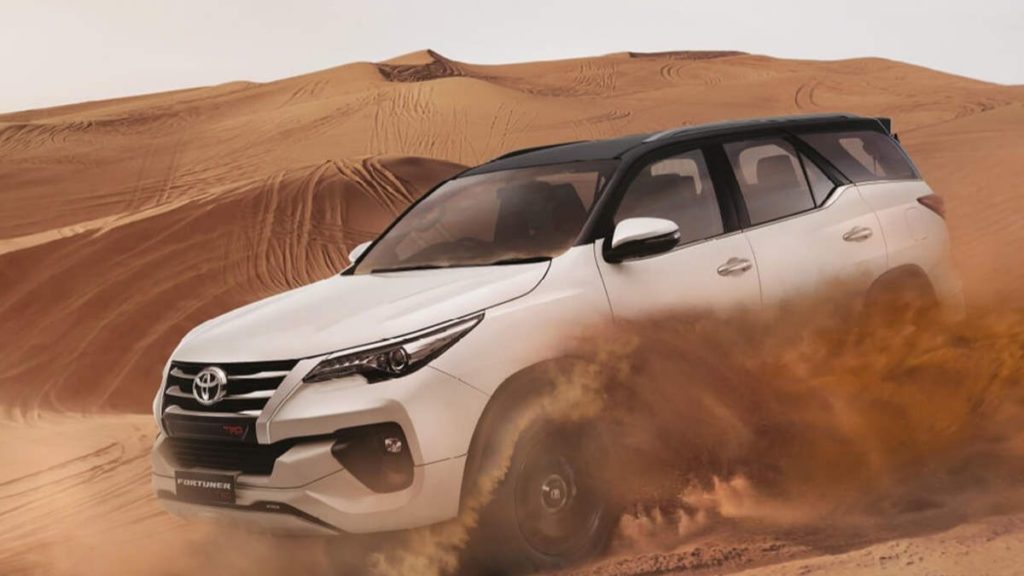 In terms of seating capacity, then full-size SUVs generally have seven seats (six if there's a captain seat in the second row).
Some common examples of full-size SUVs are Toyota Fortuner, Ford Endeavor, Mahindra XUV500, etc.
On the other hand, a compact SUV is generally smaller than a conventional SUV, however, with a similar body structure.
In terms of seating capacity, compact SUVs are generally five-seater cars. Some of the examples of compact SUVs include Tata Nexon, Nissan Magnite, Kia Seltos, etc.
2. Drivetrain Options
Most full-size SUVs will have an option of 4X4 in addition to the FWD or RWD drivetrain as they are preferred for off-roading.
However, if we consider compact SUVs then there are very few automakers that provide a 4WD option. Generally, you will find FWD (front-wheel drive) or sometimes even an AWD option in compact SUVs.
3. Ride Height or Ground Clearance
The ground clearance of full-size SUVs is generally higher than compact SUVs. Not only this, but full-size SUVs also have a larger wheelbase.
Here's a comparison of ground clearance of some of the most popular full-size SUVs and compact SUVs.
| S.No. | Full-Size SUVs | Ground Clearance | Compact SUVs | Ground Clearance |
| --- | --- | --- | --- | --- |
| 1. | Toyota Fortuner | 221 mm | Kia Sonet | 205 mm |
| 2. | Ford Endeavor | 225 mm | Tata Nexon | 209 mm |
| 3. | Mitsubishi Pajero | 215 mm | Nissan Magnite | 205 mm |
| 4. | Mahindra XUV500 | 200 mm | Hyundai Venue | 190 mm |
4. Which One Is More Fuel Efficient? SUV or Compact SUV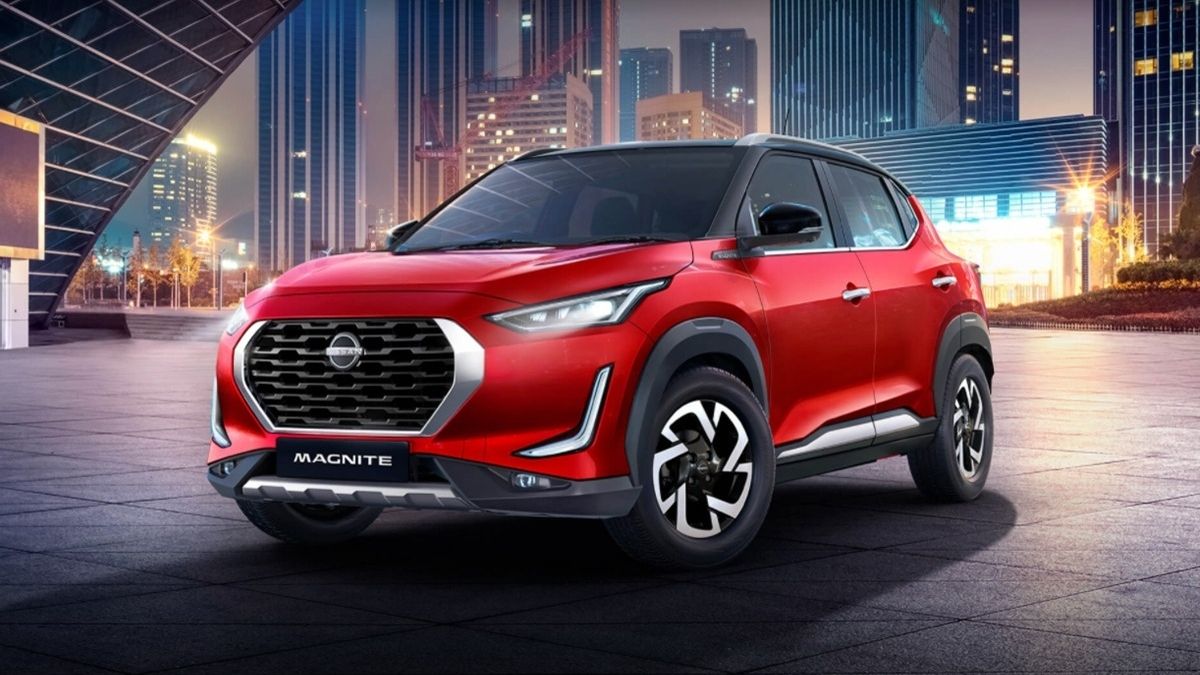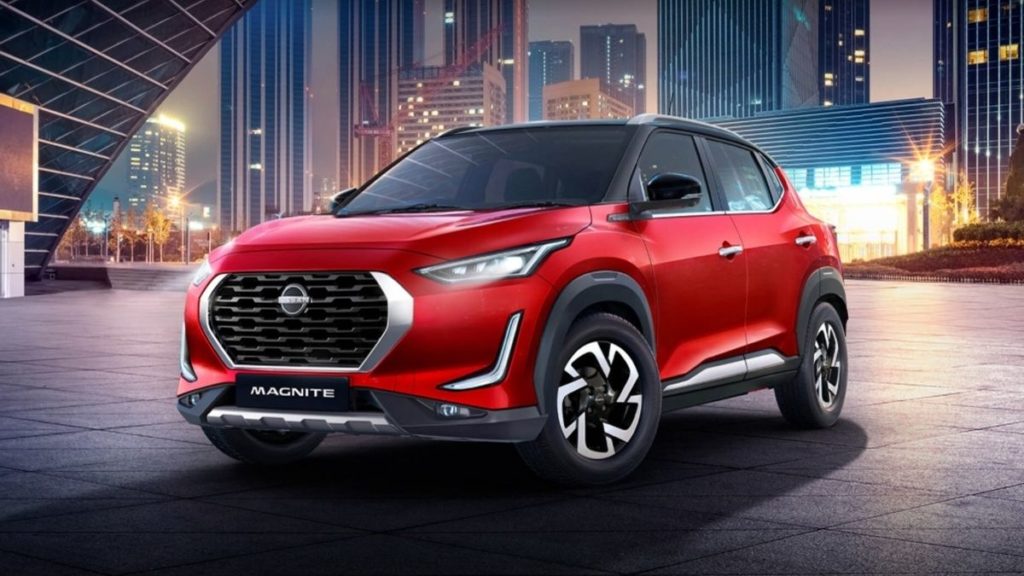 Since full-size SUVs are bigger than compact SUVs, they are heavier in weight. It eventually leads to more fuel consumption. Hence, compact SUVs yield better mileage. This goes for most cars unless there is an exception.
For reference, if there's a high-end compact SUV with a bigger engine, more components, and built with heavy material and you compare it with a lighter full-size SUV then the above statement may contradict.
For example, let's pick the Jeep Compass (five-seater sub-compact SUV) and Mahindra TUV300 (seven-seater SUV). In this case, Mahindra TUV300 is a seven-seater SUV, yet it delivers fuel efficiency of around 18 km/l whereas Jeep Compass provides about 15 km/l which is lower than TUV300.
5. Ride Quality And Handling: SUV Vs Compact SUV
Both of these cousins have their own pros and cons. If we talk about compact SUVs, they are becoming quite popular nowadays, especially in India.
Compact SUVs are somewhat similar to hatchbacks in length; however, they provide a higher seating position, a wider stance, and more space inside the cabin.
It's easy to maneuver around the city or narrow roads and on the highways with compact SUVs. The steering wheel is relatively smoother than full-size SUVs that make the handling comfortable for city driving.
Compact SUVs provide more confidence while cornering, simply because of their lower center of gravity. This further reduces the chances of body roll during cornering.
In contrast, SUVs are bigger in size, and hence it becomes quite difficult to drive in crowded markets and streets. Also, the steering wheel of SUVs is stiffer than any other type of car which requires extra effort to steer and makes it even more difficult to drive or park in congested areas.
Still, full-size SUVs are the most comfortable cars on highways and the stiffer steering further improves stability at high speeds.
The seating position is higher in SUVs, which improves visibility and there's plenty of space for everyone in the car.
Furthermore, it's preferred for off-roading as most of them are equipped with 4WD and have the highest ground clearance that prevents the base from scraping along with better visibility, higher torque output from powerful engines, and more.
Which One Is More Pocket Friendly?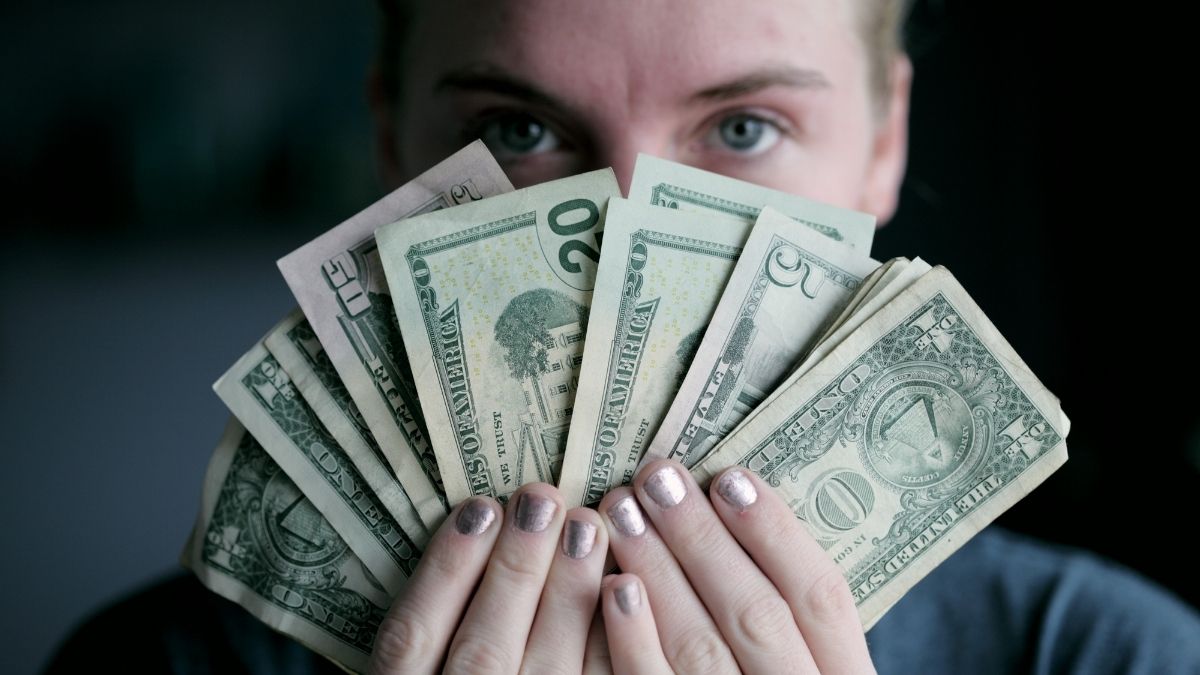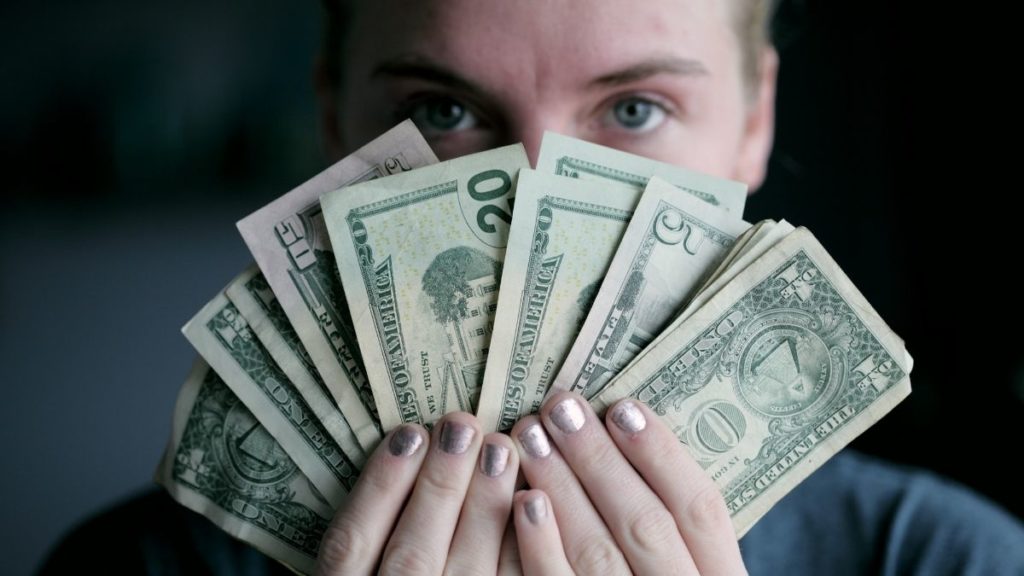 Sometimes the only thing that makes people change their minds is money. A bigger vehicle with a bigger engine, extra space and more utility means more money.
Full-size SUVs will usually cost you more than a compact SUV. The difference in prices of compact SUVs and full-size SUVs is quite significant. Probably one of the major reasons why more compact SUVs are sold in India than full-size SUVs.
However, the value and features that SUVs provide justify their high prices.
Conclusion: Which One Is Better For You?
Well, it's more about personal preference and choices. If you are looking for something affordable and more of a practical car for daily driving that fits in most situations then a compact SUV is the answer.
Adding on to this, a compact SUV will churn out a decent fuel-economy in cities and will save you thousands of bucks on fuel.
However, if you want something with a prominent road presence and are willing to spend more, then thumbs up for SUVs.
Full SUVs are suitable if you are an adventurous person and like going on long tours.
In our personal experience, it might take some time to get your hands on an SUV but once you get used to it, there's nothing better than it.
Anyway, what do you prefer and why? Tell us in the comments section below.