One of the best things about Android is its open-source nature which allows manufacturers to grab Android's code and build their theme on top of it. One of the examples is Xiaomi's MIUI which is a heavily skinned Android that most people enjoy using. However, there's another UI that most people enjoy using, i.e., stock Android or, rather, the Pixel UI.
We've seen many polls and surveys conducted by manufacturers and users asking them to select between a popular UI and stock Android. In almost every poll, stock Android always won by a landslide. So, what exactly is it, and why is it so popular?
Stock Android: What is it?
Android Open Source Project could be called "stock" because it's the purest form of Android. For starters, AOSP is plain Android with no Google services, and it is what the manufacturers build their own UI's on. All the Android One devices run stock Android (AOSP + GApps + Minor UI touchups from Google).
Nokia is the only major manufacturer currently shipping its devices with Android One. Xiaomi dived into the same business three years ago and had massive success with its Mi A1 until the successor to the device was released. The company also failed to provide timely information, which killed the point of owning an Android One device. After Mi A3, the company decided to stop making Android One devices.
Then we have the Pixel UI, which is also based on AOSP but with significant UI overhauls. Pixel UI also comes with Pixel-exclusive features, whereas Android One resembles Pixel UI in many ways but doesn't come with Pixel features. It would've been a massive deal if the Monet-themed engine in the recently-released Android 12 was Pixel-exclusive only, but it has also made its way to Android One devices.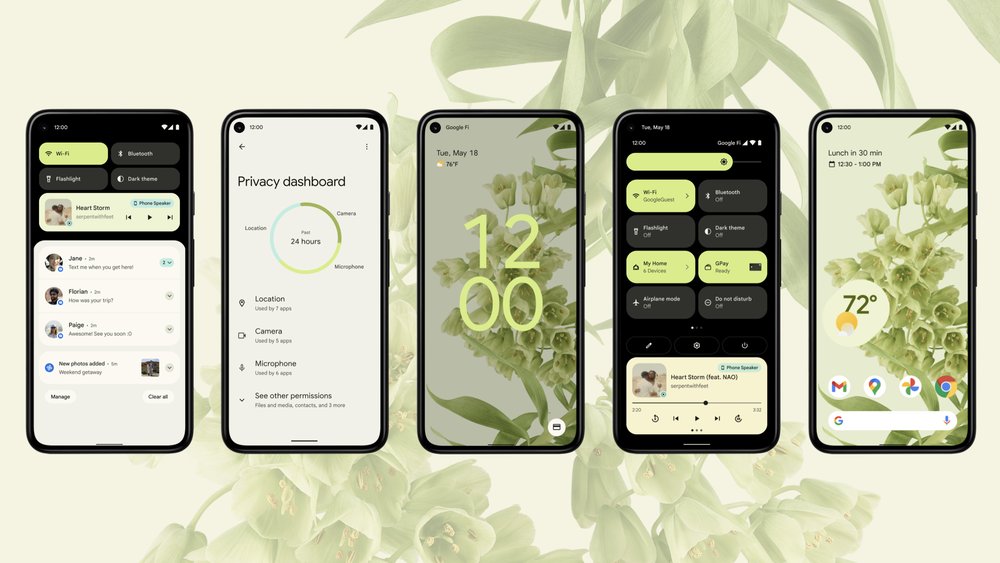 If you want to know more about Android One, we've explained the state of the same briefly, what it is, and what makes it different compared to other UIs, so make sure to check out our article on the same. If you're new to Android and want to learn about some of its terminologies, we have a comprehensive Android guide on the website, which you can find here.
Which Android UI do you like the most? What are your thoughts on the Pixel UI? Let us know your views in the comments section below.
If you like this simple explainer, check out our Short Bytes section. We take complex tech topics and break them into short, easy-to-understand articles.