Google's eighteenth iteration of Android, Android 12, brought much-needed features and improvements, making the version one of the biggest Android updates in the OS's history. One of the welcome additions to Android 12 was the Privacy Dashboard. If you're unaware of the same, take a look at what the Privacy Dashboard is for Android 12.
What is the Privacy Dashboard?
As the name suggests, the Privacy Dashboard gives you insights into how all apps access your device's system resources at a particular time in the last 24 hours. The feature is currently only available on Android 12, and you can access the same by going to Settings > Privacy and Security > Privacy Dashboard. Here's what the feature helps you track:
Location
Camera
Microphone
Body Sensors
Calendar
Call logs
Contacts
Files and Media
Nearby Devices
Phone
Physical Activity
SMS
How does It work?
Now, the timestamps of apps usage are shown only in the case of Location, Camera, and Microphone. Whereas, in other options, only the apps allowed or not allowed to access the option are shown.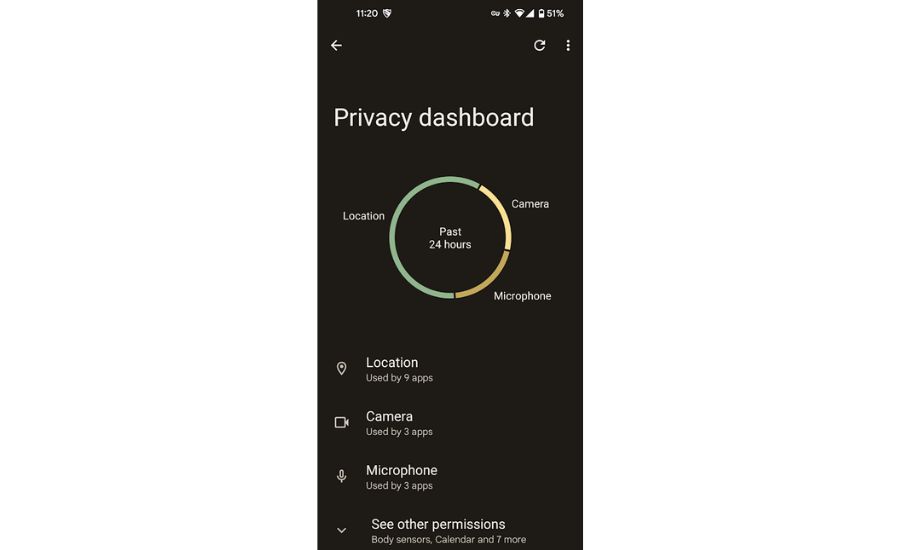 For example, I've allowed only these apps to access my Calendar on my phone. The apps that were not permitted to access the same can be found by scrolling to the bottom, in the "Not allowed" section.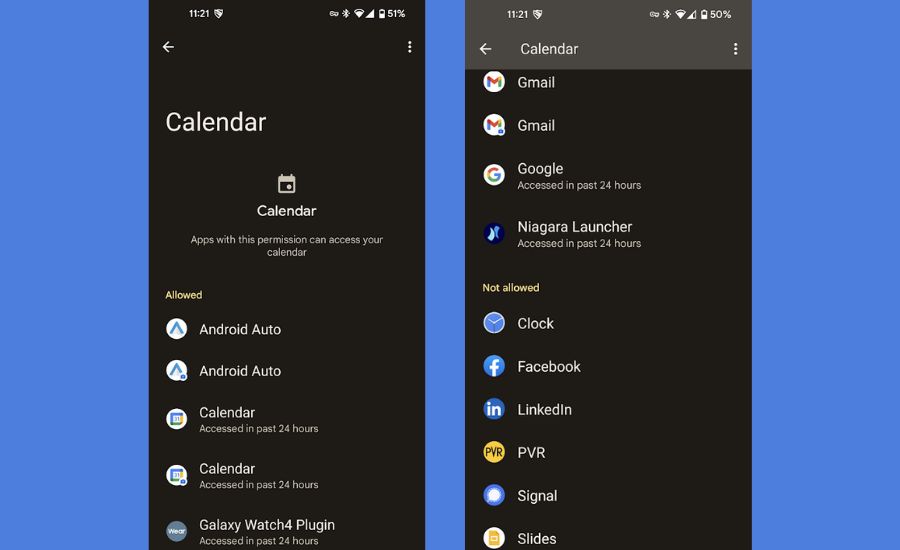 Heading over to the locating usage section, you can see that every app's timestamps are very well laid out. Tap on a particular app will take you to the app's permissions list, where you can enable or disable the same.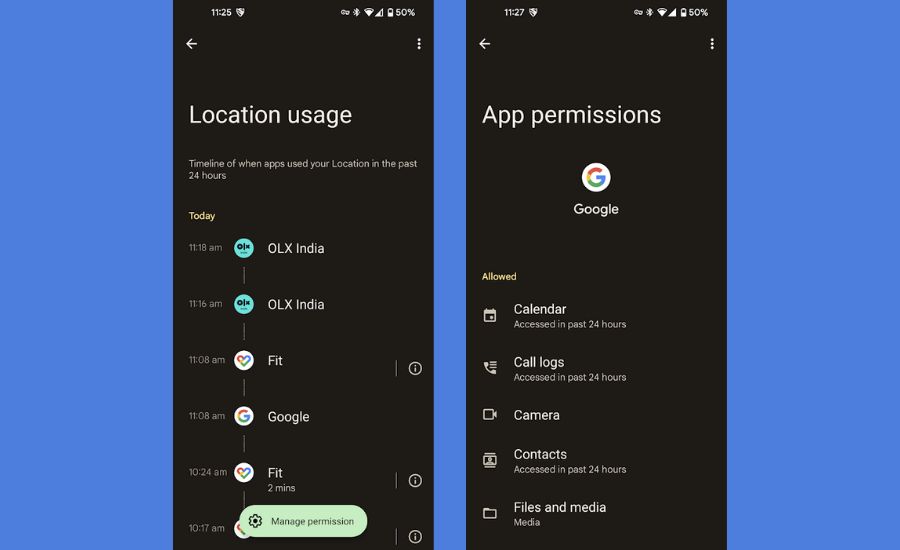 Tapping on the Manage permission button in Location usage will take you to the Location settings. There you can see the list of apps that can access your location. You can then enable or disable the same.
Speaking of Location, Google also added a cool feature where you can choose to give the app your precise location or approximate location, which was also a cool addition. The feature is not limited to third-party apps; you can also see system apps by tapping on the three dots on the top-right corner > Show System.
Overall, we think Privacy Dashboard is a helpful and thought-out feature that helps you gain more control. If you're interested in learning more about Android 12, check out our comprehensive Android 12 guide about the features that make it the best Android release ever (and the features that people didn't like much).
If you like this simple explainer, check out our Short Bytes section. We take complex tech topics and break them into short, easy-to-understand articles.