The latest Indian app to gain traction these days goes by the name Leher. Over the past few days, we have talked about Sandes app meant to be a Whatsapp alternative and Koo app that acts as an alternative to Twitter.
Now, let's answer a few questions about the Leher app that many people are asking on the web:
What is Leher app? Who is the Leher app founder?
Founded in 2018, Leher is a live group discussion app that you can use to interact with an audience over the web. The Leher app lets users have real-time conversations. This is done by creating private clubs within the app where people can talk about various topics.
For example, you can talk about your favorite food cuisine or cricket team with other like-minded people.
If we talk about the meaning of the word 'Leher,' it means wave in the Hindi language. The app tries to justify the same — create a wave among the users through your conversations.
The Leher app is built on the likes of Clubhouse, another live discussion app currently popular on the internet, thanks to Elon Musk. However, the differentiating factor is that Clubhouse only supports audio mode.
It's obvious that comparisons will be made between the two apps. In fact, Leher's founder Vikas Malpani told the Indian Express that "we want to be better than Clubhouse" and try to create a product for the global audience.
Speaking of Leher app founders, Malpani is a computer science graduate who has co-founded several startups, including the well-known housing app called CommonFloor.
How to download Leher app and signup?
The social app is available for both Android and iOS devices. After installing it, you can create an account via your phone number or use Google and Facebook Login buttons. The entire process takes about a minute or two.
During the account creation process, the app also asks you for your interests, which is then used to recommend live sessions.
One positive thing here is that unlike Clubhouse, Leher is not an invite-only platform and anyone with a smartphone can use it.
What are the features of Leher app?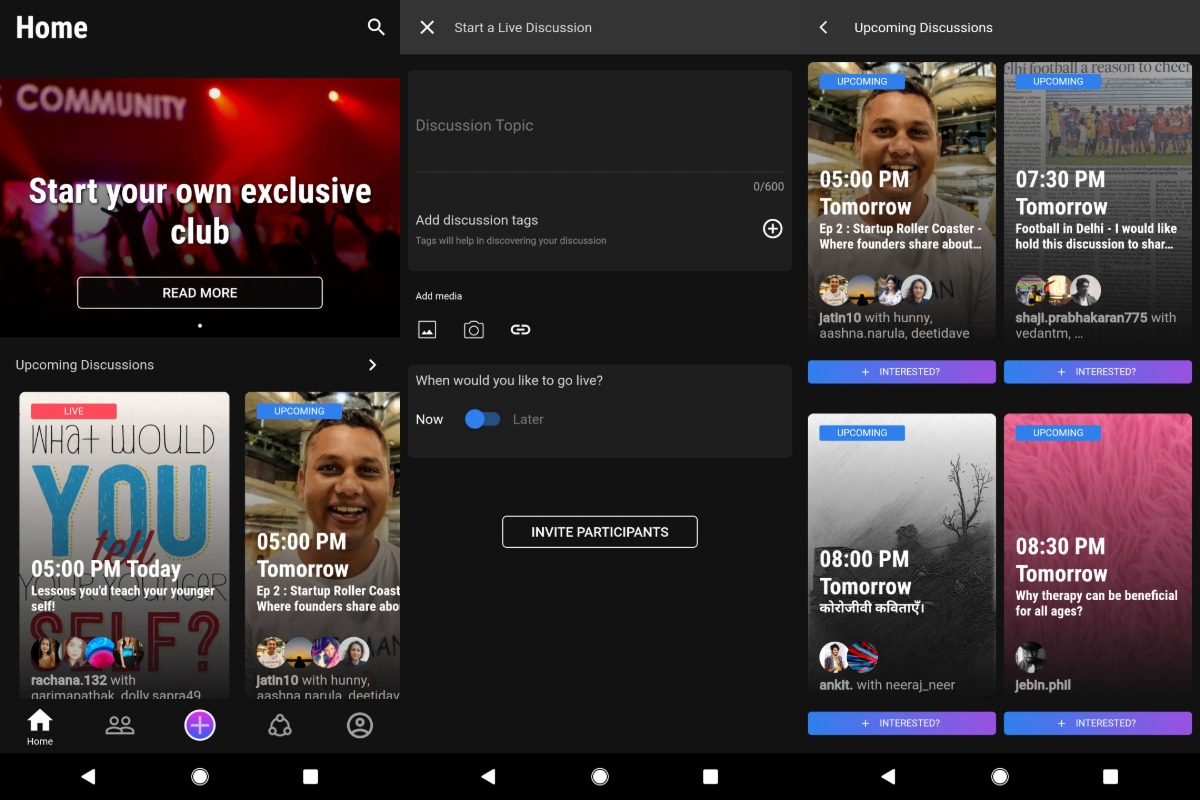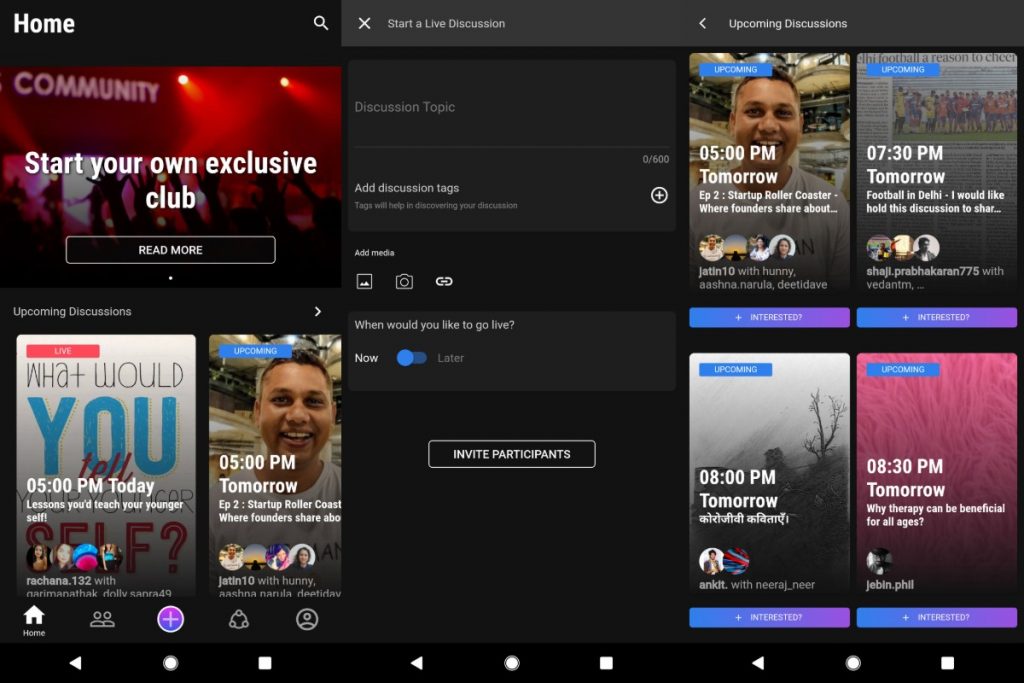 You can simply pull out your smartphone anywhere and start an audio or video session by tapping on the plus button at the bottom. You can either go live instantly or schedule a discussion for later in time.
Other users can join your live chat and interact using the options, including chatbox, stickers, and reaction buttons provided in the app. When you're part of a live discussion as a viewer, you can also check out other participants' names and follow them right away.
The app provides you with a grid of upcoming discussions that you can take part in. However, one thing that seems clear is that the social media app needs to attract more users. During my usage, I could barely find a live public discussion going on, and most of the content being streamed was a replay.
Leher app lets you earn money
Just like almost every other social media app, if you're a creator, you can monetize your content on Leher app with options like brand collaborations. Also, if you think your content is worthy enough to ask for a fee, you can sell subscriptions on the platform.
Is Leher app safe to use?
We are not aware of any security breaches or data leaks related to the Leher app being reported at the time of writing this article. The app provides you with Google and Facebook login options if you don't want to give away your phone number while registering.
Where did Leher app get its funding from?
Speaking of Leher app funding, the social media platform received investment from Orios Venture Partners in 2018 in a seed round. It also received cash inflow from Google For Startups in another seed round in September 2020.
So, these were some interesting details about the new social media live discussions app called Leher. Do let us know your thoughts on this new desi app on the market.