Most people never watch anime until their friend or someone close to them introduces them to the genre. It's been like that for ages; anime has always relied on word-of-mouth. However, things are changing for the better. The anime community is seeing massive growth, which means people are themselves taking the first step.
The popularity of Demon Slayer Movie, which broke all global records, could be attributed to the anime craze (Just an FYI: Demon Slayer Season 2 is on its way). It could also be the case that people are bored out of their mind, thanks to COVID-19 and the subsequent lockdowns, and have no option but to try out the new genre.
Nevertheless, if you are someone who is new to anime, here I will tell you where you can watch anime for free. Not only that, I will talk about some of the best anime shows to start with.
Where to watch anime for free?
Despite the growth in demand, one of the biggest problems with anime is the availability of shows, even in 2021. There are only a few companies that license Japanese anime across the globe, and that too are only available in a handful of countries.
To give an example, AnimeLab, which is one of the biggest Japanese anime distributors, is only available in Australia and New Zealand.
To overcome this problem, anime lovers mostly rely on downloading anime from torrent sites or watching them on illegitimate streaming sites. While it is rare to get in trouble for following the practice, this activity is obviously is illegal and is frowned upon in the anime community.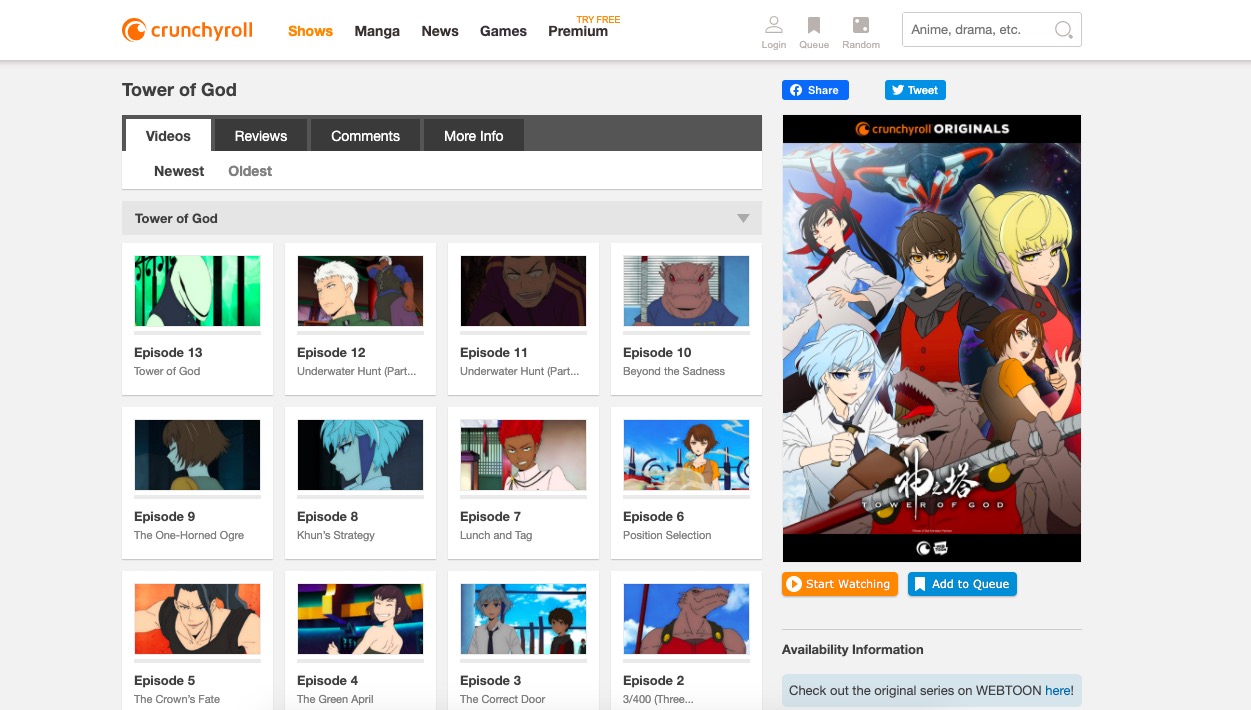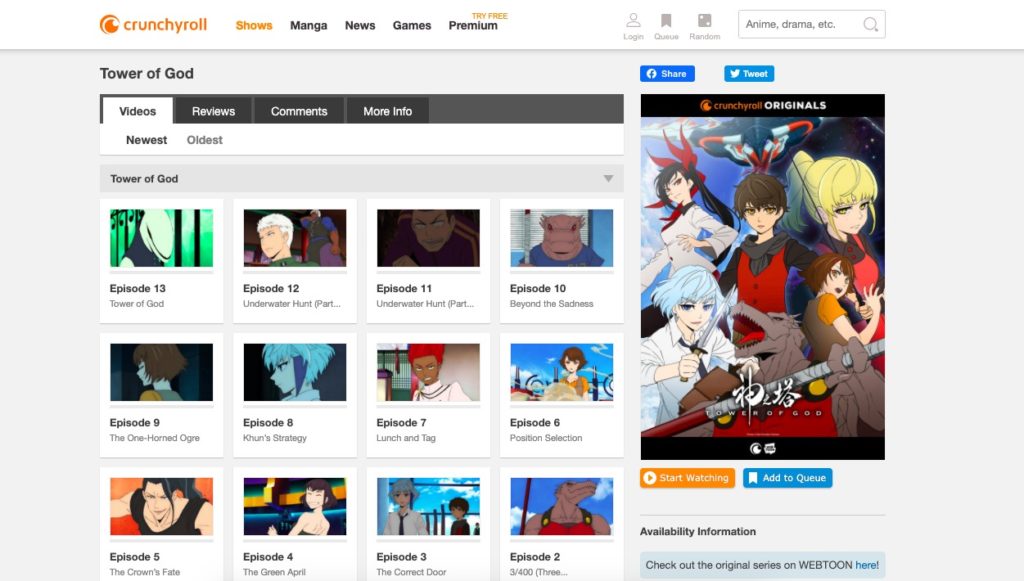 Besides, these free anime streaming sites are always under the radar of authorities. Not long ago, KissAnime, one of the biggest piracy anime sites, was shut down due to copyright issues. There are several legal alternatives to KissAnime, but given the availability issue, anime watchers always flock to illegal streaming sites.
If you live in countries such as the USA, Australia, New Zealand, etc., you don't need to pirate anime content as there are tons of anime streaming sites to watch anime online and for free.
Crunchyroll is our favourite because of its gigantic anime catalog, new episodes arrive quickly after they air in Japan, and the option to watch latest anime for free with pre-roll and mid-roll ads, of course.
Even if the website's content is unavailable to you due to geological restrictions, you can always rely on a good VPN service.
Say you are living in India and want to watch anime for free, what you can do is install a free VPN service on your desktop or smartphone. After that, you will be able to access all the official anime channels that are unavailable in India such as Funimation, Crunchyroll, Aniplex, Animelab, and others.
In a similar fashion, you can watch anime on your smartphone as well by downloading any anime streaming app and coupling it with a free VPN Android app.
But all this hassle can be avoided if the anime that you want to watch is available on the good old Netflix. As I said at the beginning, anime has become extremely popular, and streaming services such as Netflix, Amazon Prime, Hulu, etc., don't want to miss out on the opportunity.
What to watch in 2021?
Lately, Netflix has added a ton of anime content to its platform. In fact, it is streaming My Hero Academia's latest season, one of the most popular Shōnen, only a week after its airing in Japan.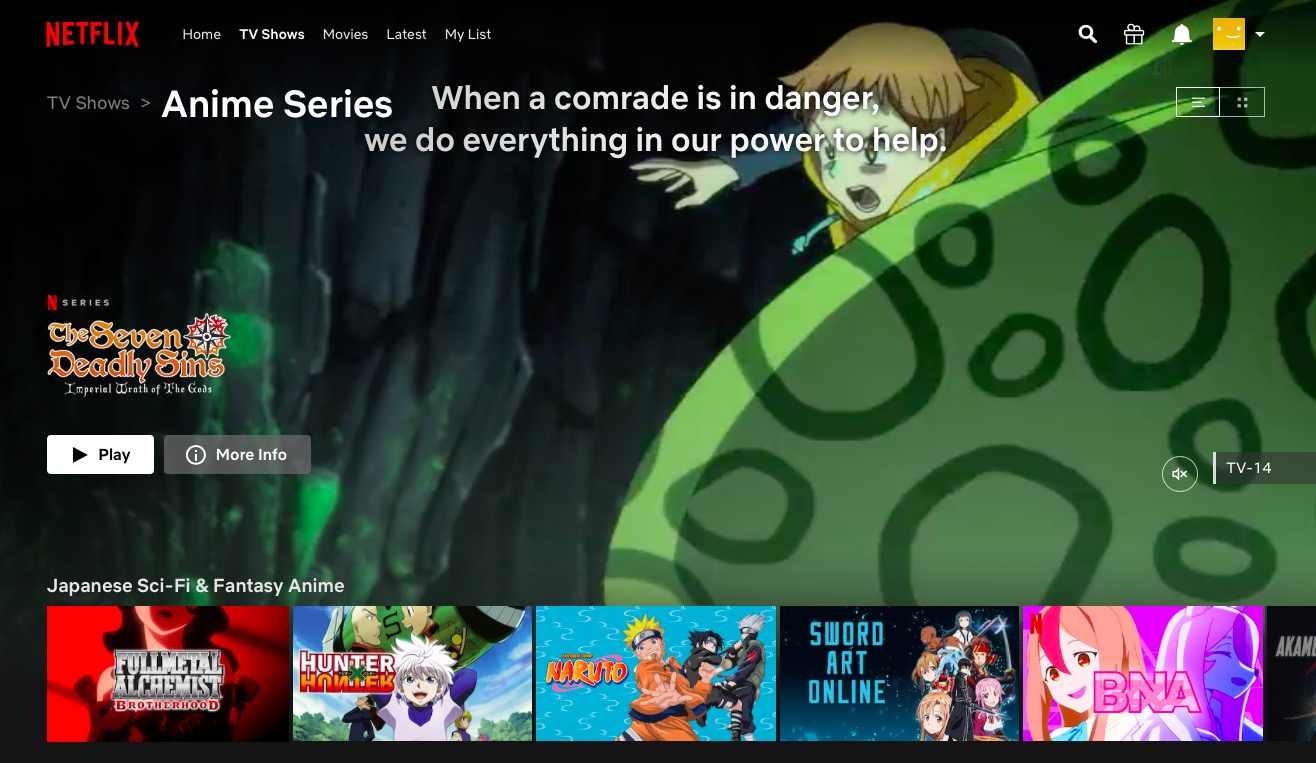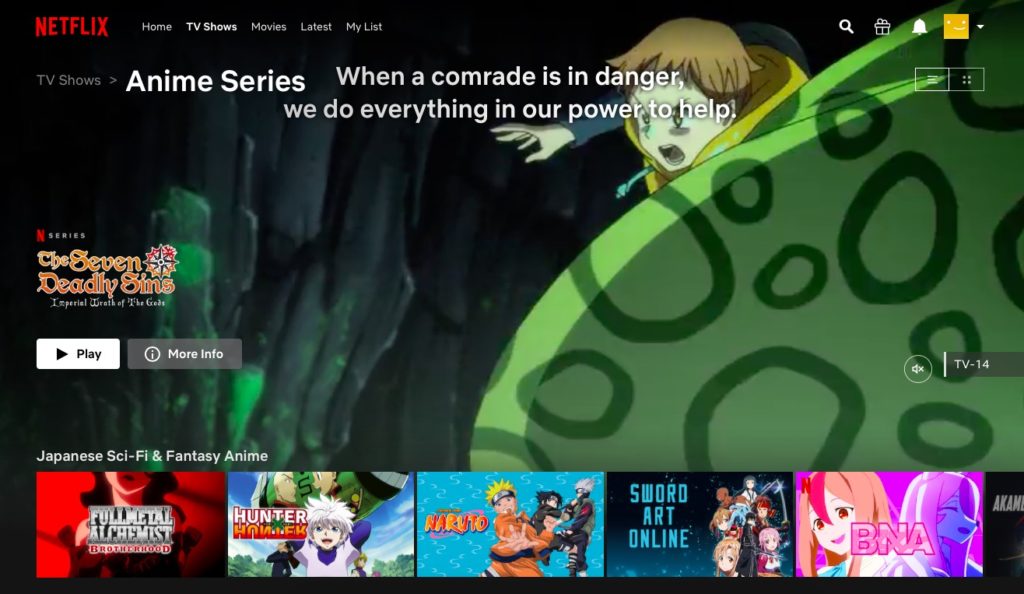 That reminds me My Hero Academia is a good show to start with if you are a first-timer in the anime space. It is one of the best anime series on Netflix and is also available in English dub. However, the English dub might be unavailable in your country. Again, you can put your VPN to work if that is the case.
English dubs are a light at the end of the tunnel for beginners who have trouble watching anime with English subtitles. It's understandable because it gets problematic to focus on visuals as well as subtitles, especially if you are starting out.
Thankfully, there are websites that are best at offering anime in English dub. For instance, you can check out Funimation which is an official distributor of many English dubs of anime.
Starting out, you can also take a look at anime movies that's because they are short in duration and feature exquisite animation due to their high budget. Netflix has a ton of award-winning anime movies such as Your Name, Weathering with You, Spirited Away, A Silent Voice, and more.
Start your anime journey
Anime has been my source of entertainment for many years now. Living in a country with no access to anime through official channels, I understand the pain of not being able to watch the latest anime simply because its not available in the country.
However, it is important to understand that you will only be hurting the anime industry by watching anime on illegitimate anime sites.
It is a well-known fact that animators in Japan are paid way less than they deserve. Anime piracy puts a toll on its sale through official channels. Not only production, but animators also bear the brunt of it and are paid less.
By watching anime on Netflix or on other streaming services, you will be helping anime creators and pave the way for anime to become more mainstream. CBR has a good piece on how you can support your favorite anime creators.