UPDATE
Westworld game is now live for Android and iOS users. The mobile game based on the famous HBO series of the same name involves keeping tabs on guests and making sure that they don't get disappointed with host services. You can download it from the
App Store
and
Google Play
for iOS and Android devices respectively. Tip: Spend green gems wisely and pay special treatment to VIP guests.
Orignal story below:
The "hosts" of HBO's top-rated TV show Westworld who are infamously known for fulfilling every deep desire of the guests are only a few days away from getting a new home on your smartphone. Westworld will be available on Android and iOS devices from 21st June. For iOS devices, an official announcement was made through the official App Store twitter handle.
— App Store (@AppStore) June 18, 2018
In between the game, you will be pairing the guests with hosts while doing the job of a Delos employee. You would be responsible for running the old west-themed park smoothly and efficiently, by commanding the Hosts a.k.a Humanoids.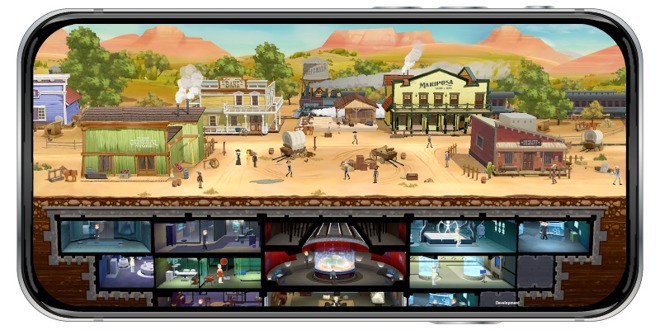 Previously, the Westworld beta version has been available in some countries including Philippines and Australia. As a result, fans of Westworld are waiting desperately for the game to be released globally.
However, its creator Warner Bros. wants you to hold your horses! Pre-registering for the upcoming game will originate satisfactory incentives like in-game currency and new characters.
The game will include more than 170 A.I. hosts to unlock and will involve some exotic new locations like Sweetwater, Las Mudas, and Escalante.
Talking about the live action, its second season is still doing its rounds on HBO and the finale will be airing on June 24. Westworld has been renewed for a third season as confirmed by HBO and is gaining extraordinary popularity among the sci-fi and thriller seeking fans.