Is the built quality of German cars overrated? It's hard to say no, but what would you say after watching a brand new VW Polo get rolled over at a super slow 20 km/h speed?
Yes, you heard it right, it didn't happen with any ordinary car. The incident happened with the legendary Volkswagen Polo.
Recently, a customer bought a 2020 Volkswagen Polo TSI. The customer took the delivery, and the moment he drove his car for the first time, the car suffered an accident. The car hit the main gate of the showroom and completely rolled over upside down. The owner wasn't even able to take his car out of the parking lot of the showroom.
Well, luckily, nobody got hurt as the car was at a very low speed. Here's the video showing the incident for you.
2020 VW Polo TSI Rollover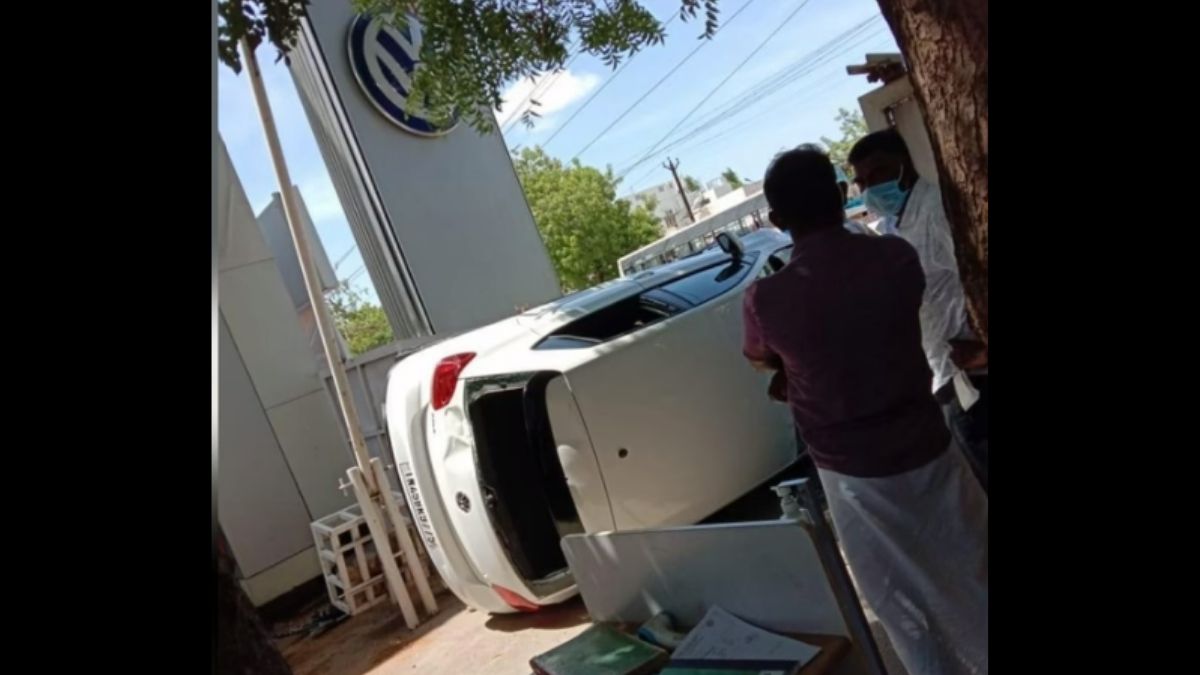 In the image is the Highline Plus variant of the new 2020 Polo. The Highline Plus variant is powered by a 1.0-liter TSI engine that churns out 108 BHP and an impressive 175 Nm of peak torque, thanks to its turbocharger. The same engine also powers the new Skoda Rapid.
Read also: 2020 Skoda Rapid TSI Walkaround
Coming back to the subject, if we look at the video, then the driver seems like an amateur. It might seem like the driver wasn't able to handle the car when the turbo kicked in. However, turbo is not at fault here, as it takes some time for the turbocharger to kick in.
It's the angle at which the car hit the gate. The driver was trying to take a turn, and at such an angle, the centripetal force acting on the body moves the vehicle in the opposite direction in which it is turning.
Still, it doesn't explain satisfyingly how it can flip a car entirely upside down.
Volkswagen is known for making cars with the best engineering and excellent built quality. VW cars are considered benchmarks in terms of safety, an aspect only recently challenged by the likes of Indian companies like Tata Motors. However, this incident might disappoint many enthusiasts across the country.