Here's the 2020 Tata Nexon XM with a Tesla inspired infotainment screen installed in it. The user interface of this screen is very much like that of Tesla electric cars.
However, the size, as well as functionality, does not match a Tesla digital screen. Still, all those Tesla fans in India can consider this multimedia system to have a Tesla-like feel. Though the system might not be as advanced as the real Tesla, it still offers quite a lot of features.
Let's try to know more about this system inspired by Tesla. Later we'll let you know where one can find and get installed in their car.
Tesla Inspired Multimedia Screen For Budget Cars Like Tata Nexon
Recently a car dealer in New Delhi installed this amazing system in a Tata Nexon and uploaded a video on his YouTube channel explaining its features. According to him, the system has its own RAM of 2 GB and internal memory of 16 GB.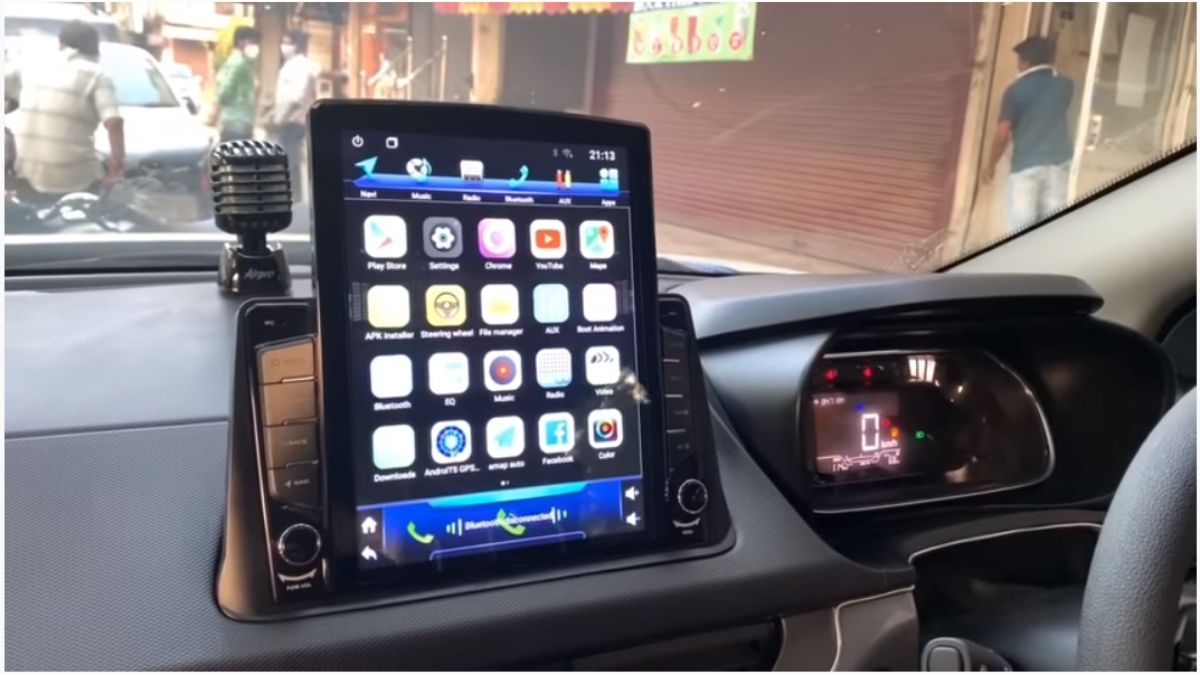 Additionally, it supports android auto and provides Bluetooth connectivity, navigation with google maps, USB, AUX, and much more. However, the guy does not mention if it supports voice over commands or not.
Additionally, the touchscreen also has control buttons modded adjacent to the screen. Furthermore, there is an option of split-screen that allows the user to use two different functions at a time on the screen, just like in some cell phones.
In short, it's like your little smartphone with an interface inspired by Tesla, however, with limited functions.
Apart from that, the exact size of the screen is not told in the video. The dealer has provided all his contact details. So, in case anyone has any query, he/she can contact the person for further information.
Moreover, the dealer who is providing the service is from SkyCar New Delhi. Interested people can get this service provider's details from the link here.