If you think that the four-seater Tesla Model 3 electric car will not have a chance against pick-up trucks in a tug of war competition, then there is something surprising in the store for you. Today we will see Tesla Model 3 perform a Tug of War against a Toyota Tacoma, Ford F-150, and Ram 1500 (formerly known as Dodge Ram 1500).
Some people will say that it's unfair to have a tug of war between an electric sedan and pickup trucks. It's crystal clear that pickup trucks are massive in size compared to a Tesla Model 3. They usually have higher torque than sedans as they are mainly used for towing and carrying heavy stuff. All automotive nerds know that torque plays a vital role in any tug of war. So, they have a valid point up to some extent.
Furthermore, torque is just one of the factors which determine the winner in a tug of war, because the weight of the vehicle also plays a part in the competition. The Tesla Model 3 is the lightest one here, which makes me even more excited to see how an underdog performs in this case.
Usually, when people hear about Tesla electric cars and tug of war, they're instantly reminded of a Tesla Model X towing an IC powered SUV. However, as we'll see, the Tesla Model 3 Standard Range Plus will also be able to hold its own in this competition.
Apart from the zero-emissions that electric cars produce, most of the people have this stereotype that electric vehicles have little to offer in performance. However, ever since Tesla forayed into the market, this misconception has reduced. Tesla has done what seems impossible for several legacy automakers in the market.
The video shows the Model 3 in a Tug of War competition against Toyota Tacoma, Ford F-150, and Ram 1500. The channel lowlifeduramax created the video. Let's see how the Model 3 performs against these giants.
Tesla Model 3 Tug Of War Against Ford F150, Toyota Tacoma and Dodge RAM
In this video, the guy has taken three pickup trucks, namely: Toyota Tacoma, Ford F-150, and Ram 1500, to go against Tesla Model 3.
All the cars in the tug of war were RWD (Rear Wheel Drive), and they were tied with a rope on the rear.
The Toyota Tacoma weighs 4400 pounds, the Ford F-150 was 4800 pounds, and the Ram 1500 was the heaviest of all, and had a weight of 5000 pounds, whereas the Model 3 was the lightest of all with a weight of 3600 pounds.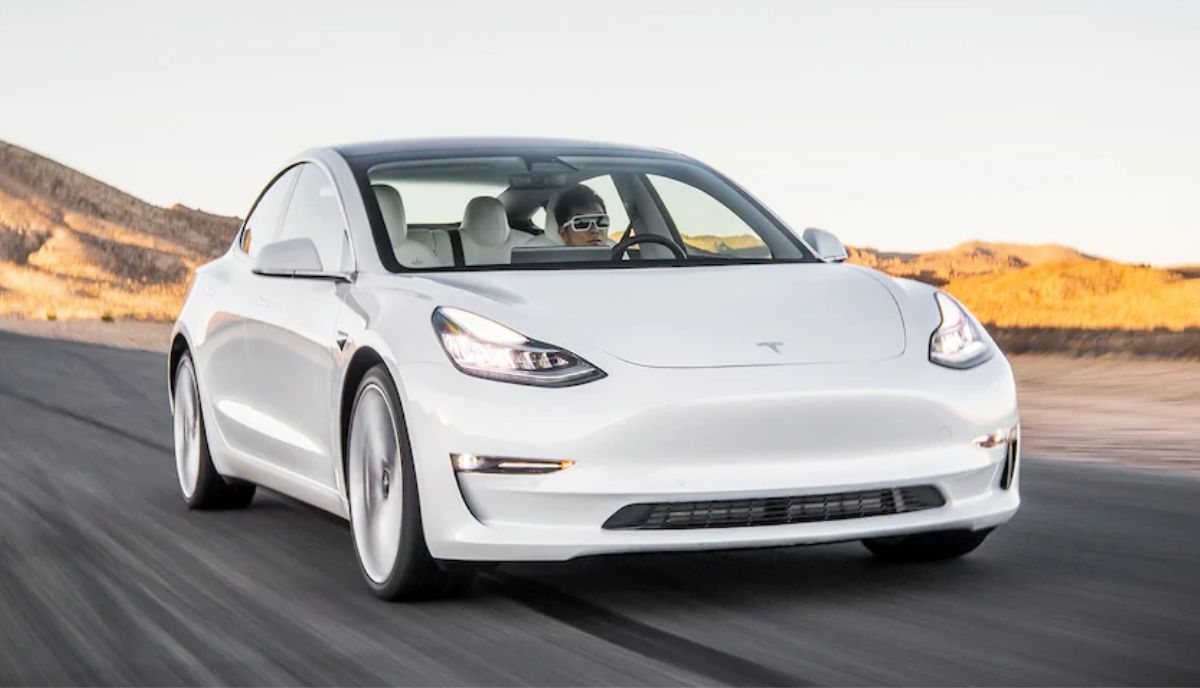 In the first round, Model 3 went against Toyota Tacoma, and as I said earlier, it left so many people shocked that Model 3 wrecked Toyota. One of the commenters stated that it shocked him, and he didn't expect Toyota to lose.
After the first round, Model 3 went against f-150 and ram 1500 respectively but failed to beat either of them.
After watching the video, most of the people said that they enjoyed it. Some said they loved it. It was a light-hearted video created by some lads having a fun time, and I think people have started to realize that not every competition with a Tesla electric car needs to be a cut-throat one.