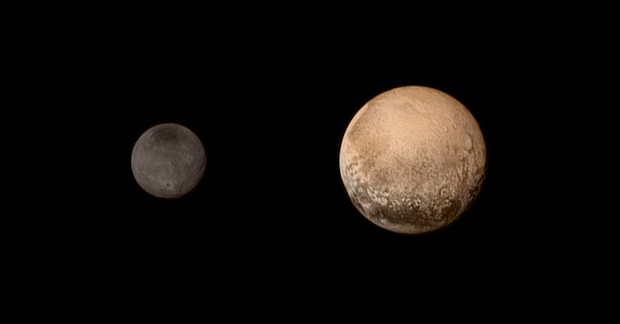 July 14 is a date that will be remembered whenever we'll talk about space explorations in future – it'll be known as the day when humanity reached humble Pluto for the first time. NASA's spacecraft New Horizons is expected to flyby Pluto at 7:49 am ET. It should be noted that recently NASA revealed that Pluto is red. It was expecting Pluto to be a dark grey icy planet, but it seems similar to the other red planet Mars.
N
ew Horizons has reached Pluto after a long journey of 9 years in far space. The American space agency NASA is holding a live webcast for this event starting 7:30 am. Even though we can't watch Pluto right in front of us, we can enjoy the event at our devices, which you can watch in the video feed at the end.
New Horizons spacecraft is about 4.5 light hours away from us, so its coverage takes about 4.5 hours to reach the planet Earth. At the moment of closest approach, New Horizons will fly by Pluto at a speed of 30,8000 miles per hour and will pass above 7,750 miles above it. So, at such great speeds, New Horizons will have very little time to collect scientific data from Pluto.
It is expected that spacecraft will get the first clear photo of planet's heart-shaped crater. It has already been confirmed that our new red planet is 1,472 miles in diameter.
To celebrate the event, Google is showing a new Doodle that shows a simple animation of how the flyby is supposed to take place.
Watch New Horizon's Pluto flyby below:

Did you enjoy the live web feed of Pluto flyby? Tell us in comments below.
Subscribe to fossBytes newsletter for getting regular updates.
[newsletter_signup_form id=1]