All of us remember Vin Diesel's drag race scene at the end of the first Fast And Furious film. The scene is remarkable as it shows the actor doing wheely with his muscle car while taking off. Similarly, Ford decided to recreate the scene using their all-electric Mustang Cobra Jet 1400.
Recently, "Ford Performance" released a video of an electric Mustang prototype on its YouTube channel. Ford Performance is the high-end performance division of Ford Motor Company. This branch is mainly responsible for participating in motorsports and racing activities.
In the video, the electric car covers the quarter-mile drag in just 8.27 seconds. It's even faster than the Lucid Air electric car.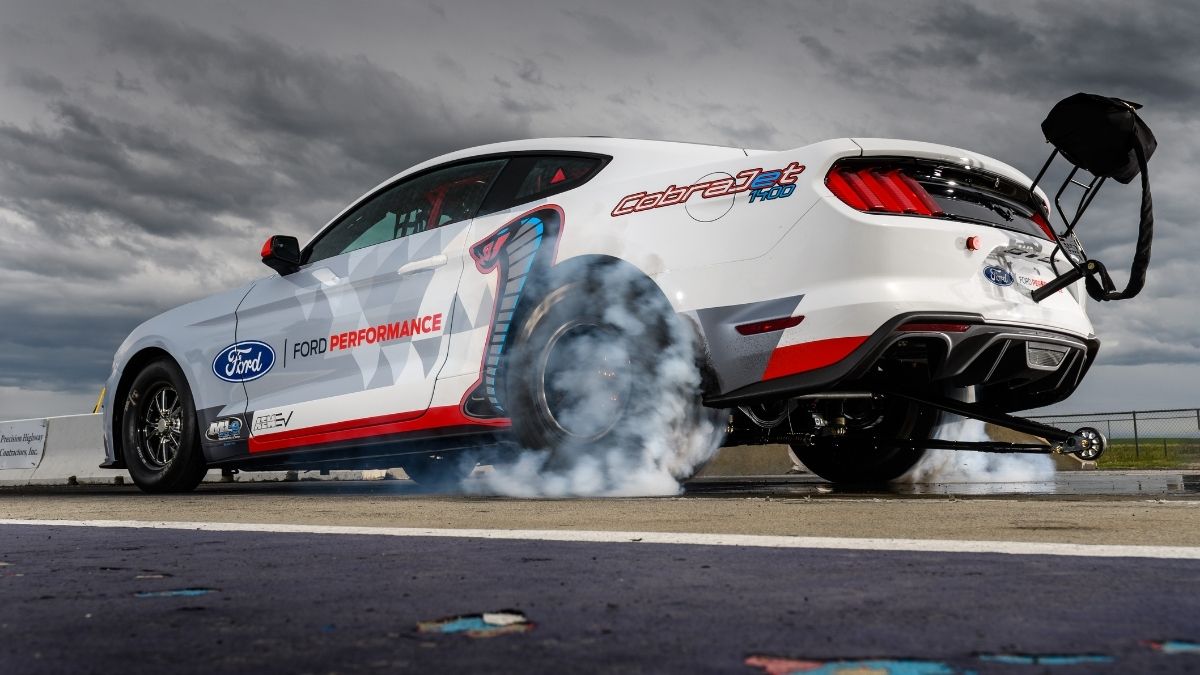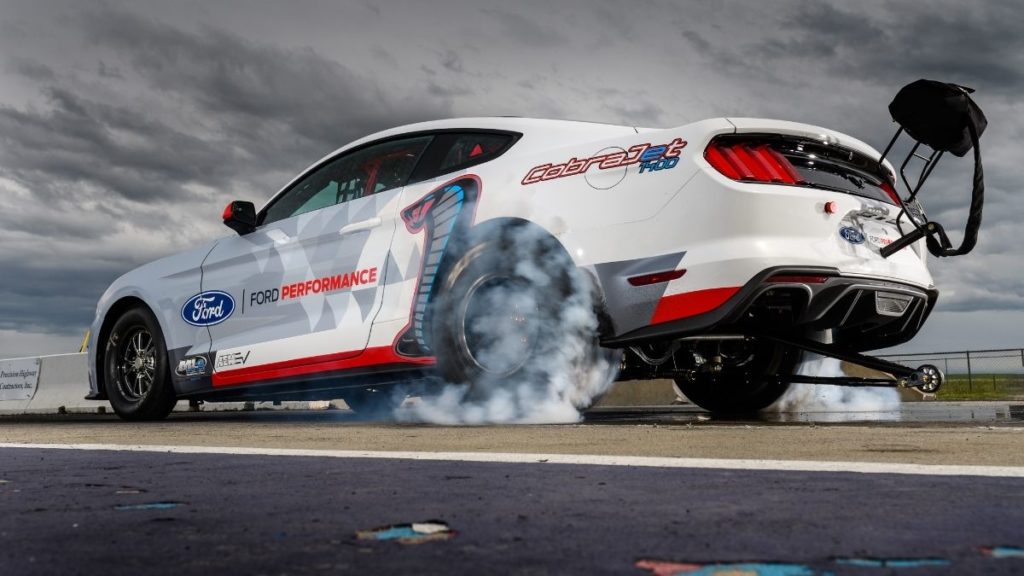 In our previous article, we saw how Lucid Air went head to head against Tesla Model S in a drag race. Additionally, it broke Tesla's record and became the world's quickest 'production' electric sedan by covering a quarter-mile in 9.9 seconds.
However, the electric Mustang is just a prototype to demonstrate the capabilities of the legendary US automaker. So far, there has been no news of an electric mustang going into production.
All-Electric Ford Mustang Is Insanely Powerful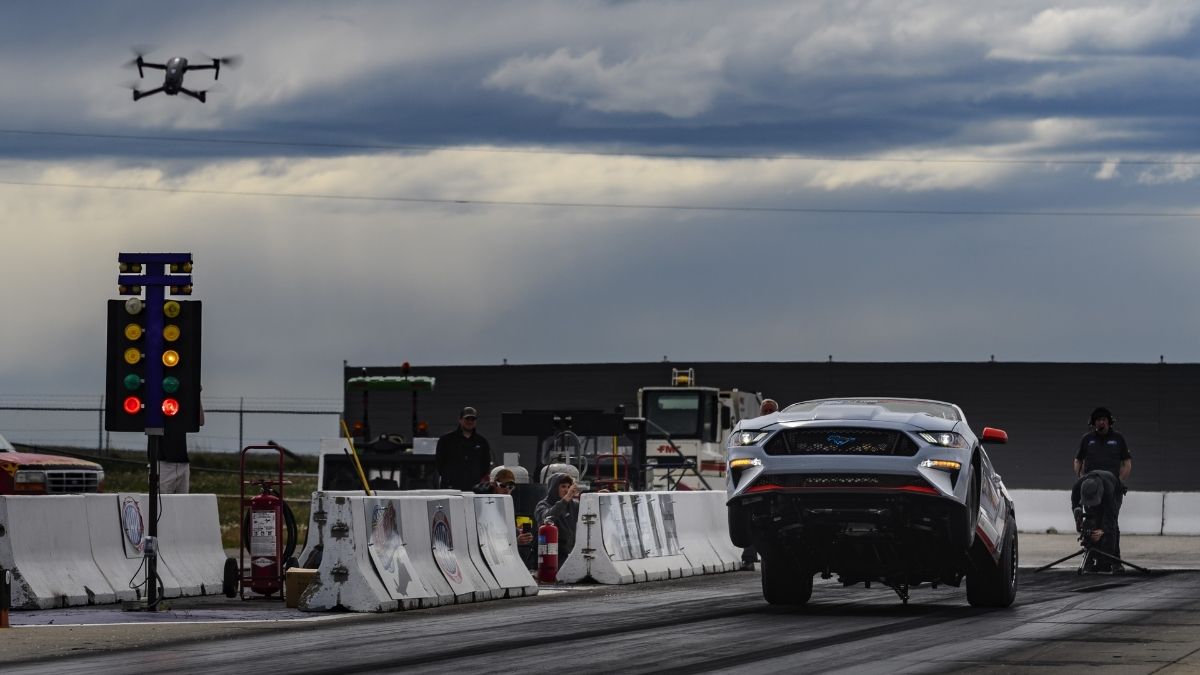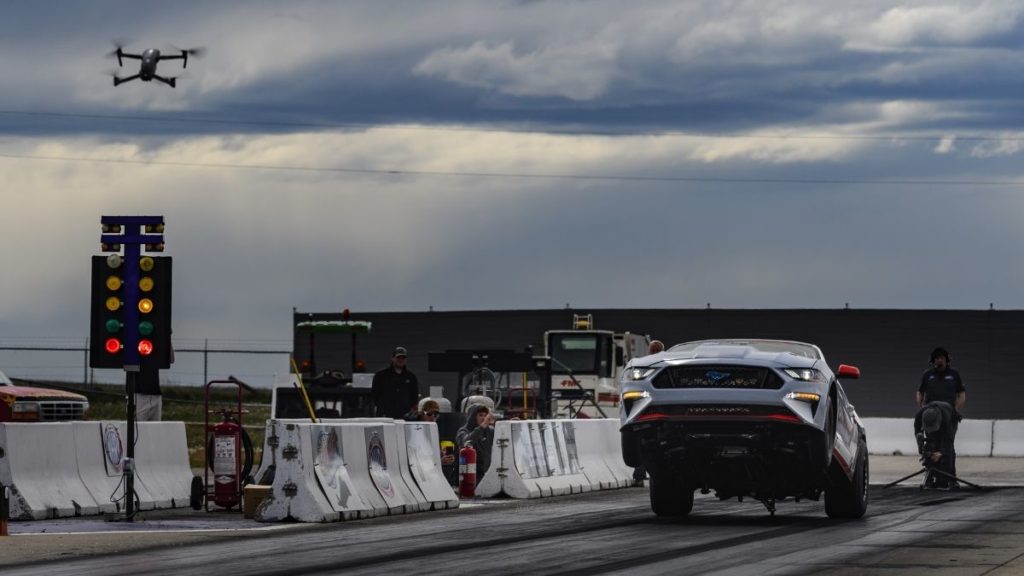 Unlike ICE cars, this Mustang electric car does not have a turbocharger or supercharger to give it a boost. Yet, it's powerful enough to take its wheels off the ground while accelerating.
As per Ford Performance, this electric car can produce a peak output of 1502 BHP. With this much power, it's no wonder it completes a quarter-mile in just 8.27 seconds at a maximum speed of 168 mph (270 kmph). The automaker believes the Mustang electric car has much more to improve in the future.
Apart from this, there is a contribution of more than just Ford Performance in making this impressive electric car. The Mustang Cobra Jet 1400 was built and jointly developed by Ford Performance, AEM-EV, Cascadia Motion, among others.
Though it's quite an impressive effort from the automaker, it would be more interesting if Ford plans to mass-produce and sell this EV.
What do you guys think? Share your views in the comments section below.