It's sad to think that 'Brooklyn Nine-Nine' season 8 will be the last addition to the series. On the other hand, each week is a little better when new show episodes are dropped. Well, it's that time of the week, and episodes 5 and 6 are all set to unveil soon.
Last time around, our beloved couple Jake and Amy, were struggling to find a work-life balance. However, by the end, they figured that out. It will be exciting to see what the new episodes will hold for us. With that being said, here is everything you need to know about Brooklyn Nine-Nine season 8, episode 5 and 6.
'Brooklyn Nine-Nine' Season 8 Episode 5 And 6 Streaming Guide
'Brooklyn Nine-Nine' Season 8, Episode 5 & 6 Release Date & Time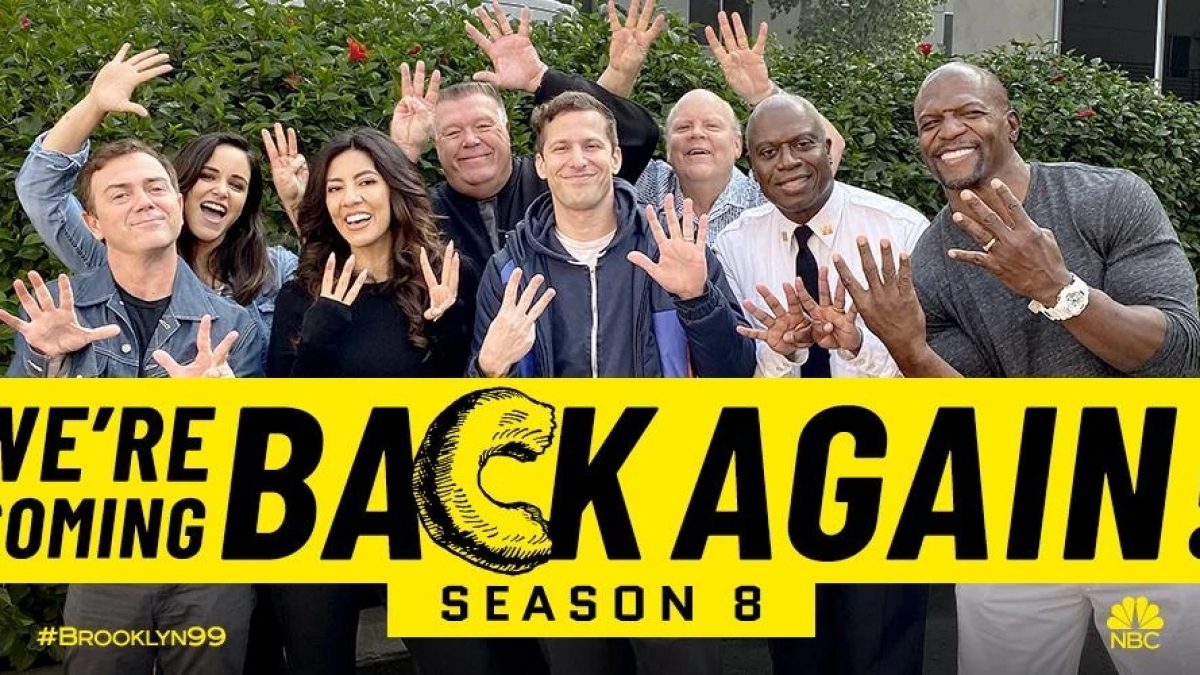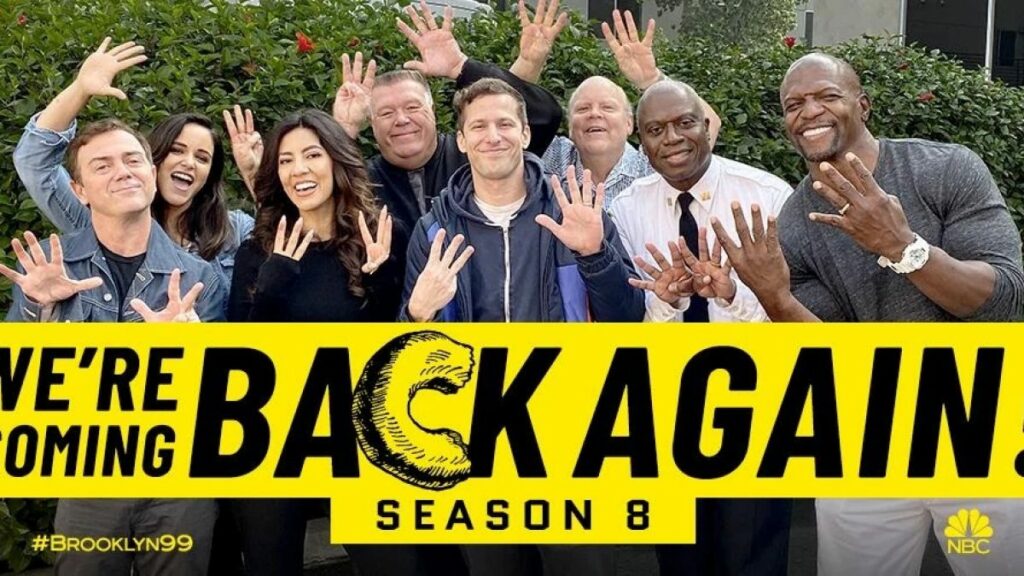 There is not much new to say about the release schedule. The new episodes will drop on August 26, 2021, at 8:00 PM Eastern Time (ET). Following the U.S. release, other regions will get their hands on the latest eps in a day.
Where To Stream 'Brooklyn Nine-Nine' Season 8, Episode 5 & 6?
For U.S. users, it's a simple process: turn on your TV at 8:00 p.m. and head over to NBC to watch the show. However, you will have to rely on Hulu to watch the series for our viewers outside the States, of course with a day's delay.
If you are new to the series and want to binge-watch the previous seasons, then you can head over to Netflix.
Can I Watch 'Brooklyn Nine-Nine' Season 8 For Free On Hulu?
Yes, you can watch the comedic masterpiece for free on Hulu. The streaming platform provides a free trial to users that allows them to access its library for free for a limited period of time.
Is 'Brooklyn Nine-Nine' Season 8 Good?
The biggest reason fans fell in love with the series was that most jokes felt natural. But in the new season, that is not the case. Since the main cast of the show is all police officers, the creators are taking extra precautions due to the image of cops in the U.S.
[Spoiler Alert]
Additionally, both Rosa and Hitchcock have left the force, and it feels weird not to see them with the rest of the cast regularly.
You probably want to finish it off despite all the obvious flaws if you have watched seven-show seasons. So, you can still enjoy the show, but compared to the previous season, season 8 of Brooklyn Nine-Nine certainly fades in comparison, at least until now.
Have you watched the new season? If yes, feel free to share your views in the comments section below. You can check out our streaming guide for the last two episodes here.