The number of anime lovers is growing globally, especially in India, where people have been introduced to a new world of storytelling and entertainment.
However, we know that most of the anime websites are from Japan or the USA that have geolocation restrictions. Naturally, many of you must be wondering how to watch anime in India for free. Fret not, because we have all the solutions. Read on to find out more about the free anime sites in India.
10 Best Sites To Watch Anime Online In India For Free
Check out more free anime on:
Legal Websites To Watch Free Anime In India
The first five websites mentioned below are free and legal hence its completely safe to use them for streaming anime online in India. We recommend that you use these websites to watch anime online.
1. Crunchyroll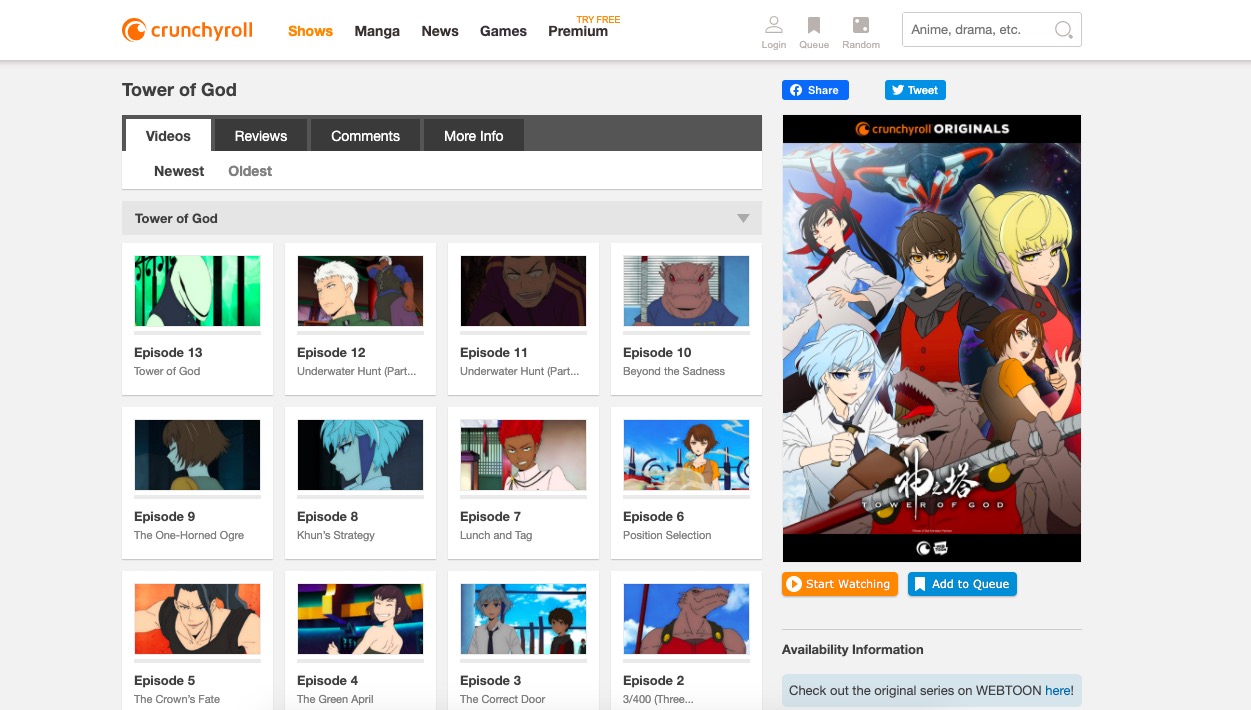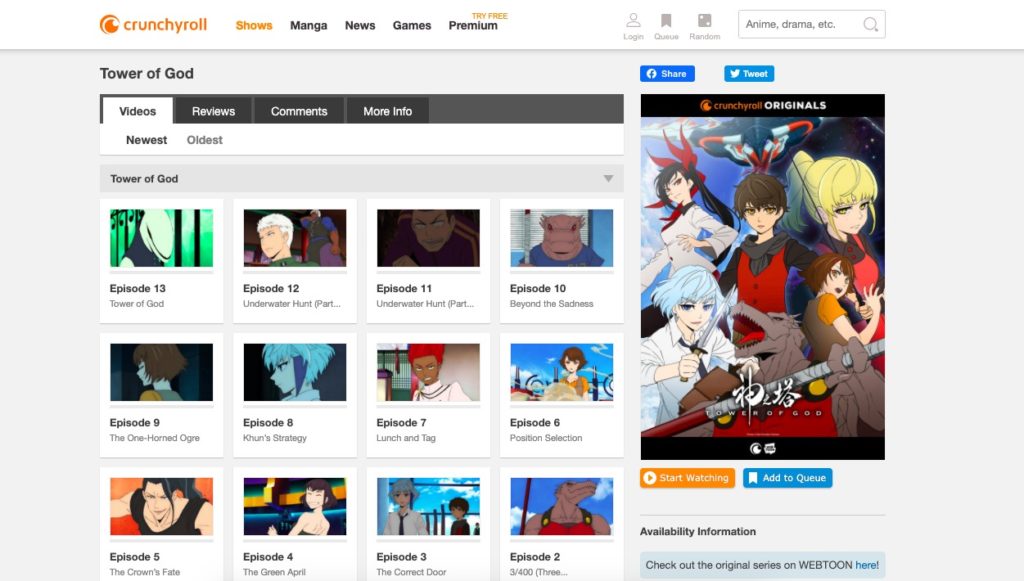 If you want to watch free anime legally in India, Crunchyroll is the best anime site you can opt for in 2021. This free anime site lets you stream lots of premium content without any subscription or sign up. Some of the popular titles you'd find here are Naruto Shippuden, JoJo's Bizarre Adventures, ReLife, Noblesse and more. All the anime shows on Crunchyroll are subbed, but some of them are dubbed as well.
*Tip: Use a VPN and set it to a US location to browse more free anime on Crunchyroll as many of them aren't accessible directly in India.
2. Anime Planet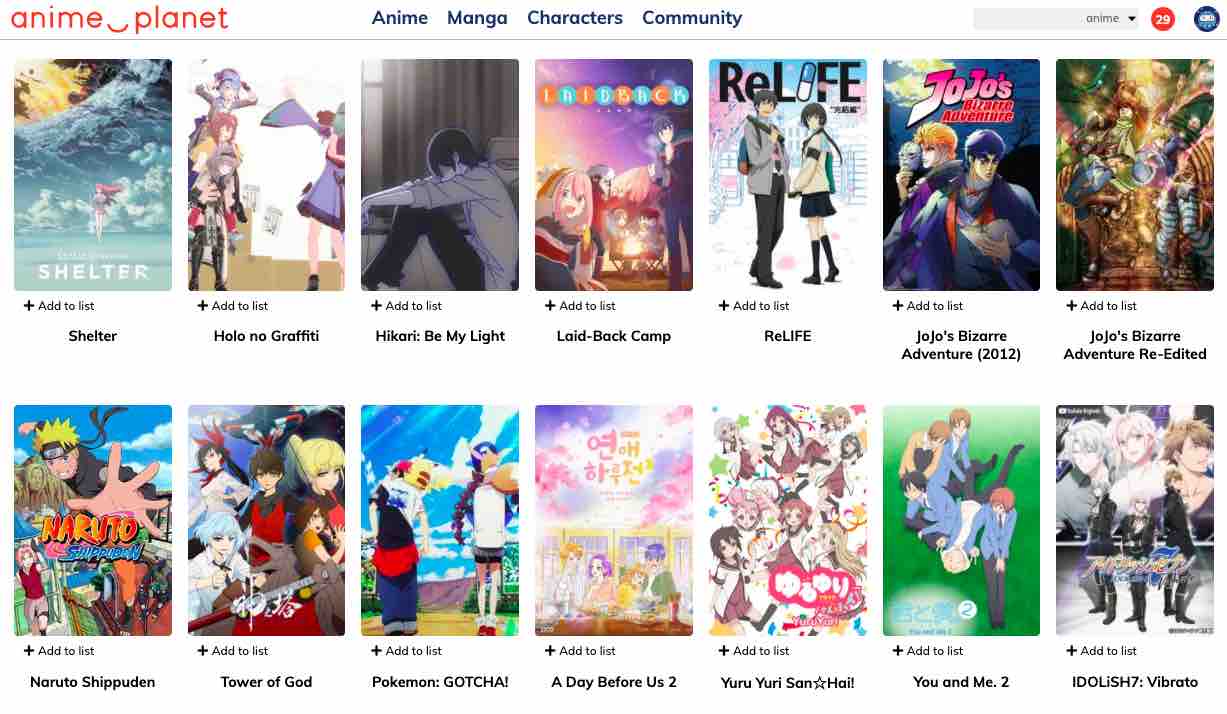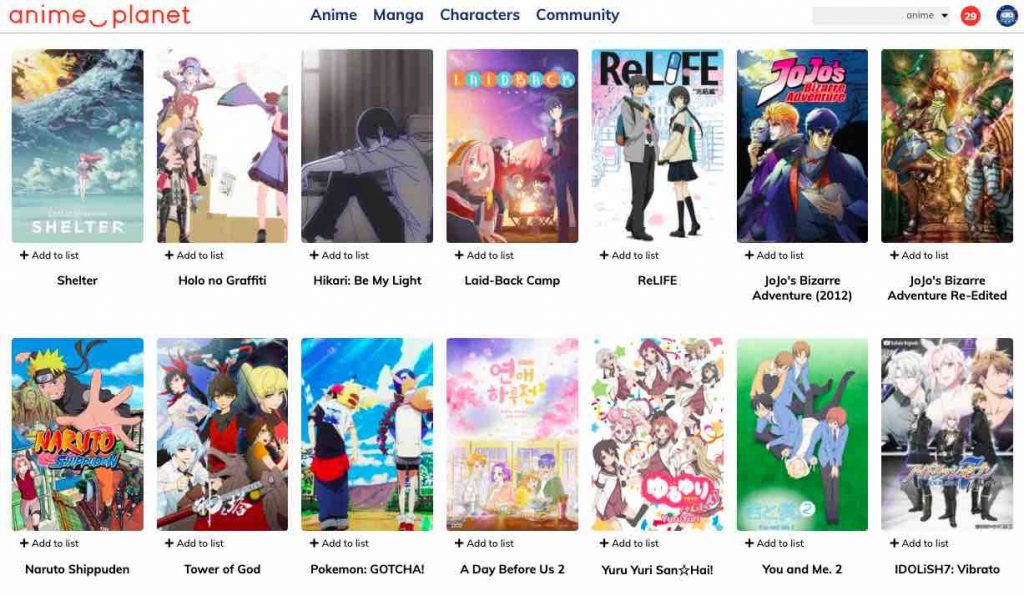 Anime-Planet is another free website to watch anime that can be accessed from India without a VPN or subscription in 2021. Just like Crunchyroll, you don't have to sign up on Anime-Planet either. Just click here to directly access its huge library of free to watch anime. Some of the popular anime you can watch here are Pokemon, Naruto, Hikari: Be My Light, etc.
3. Pluto TV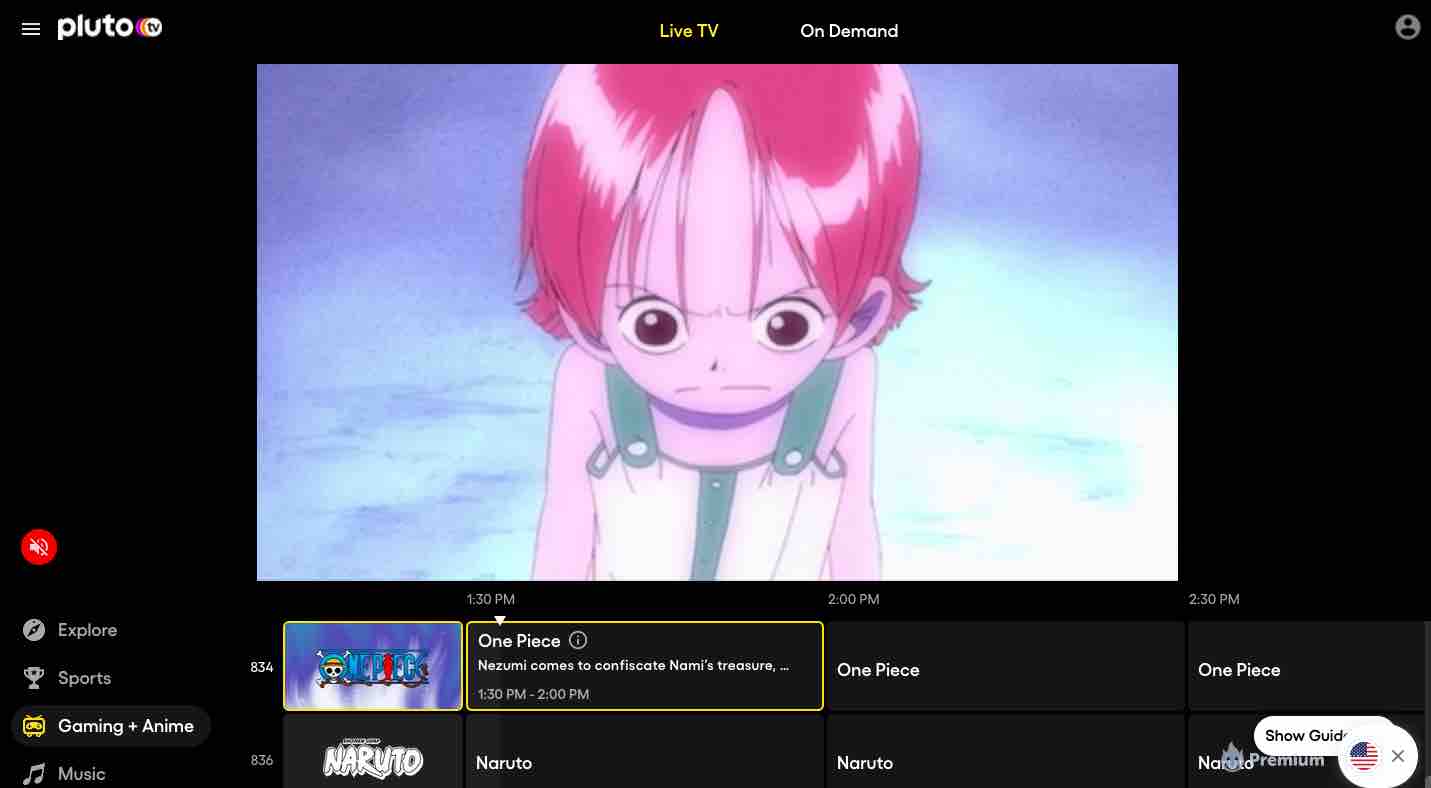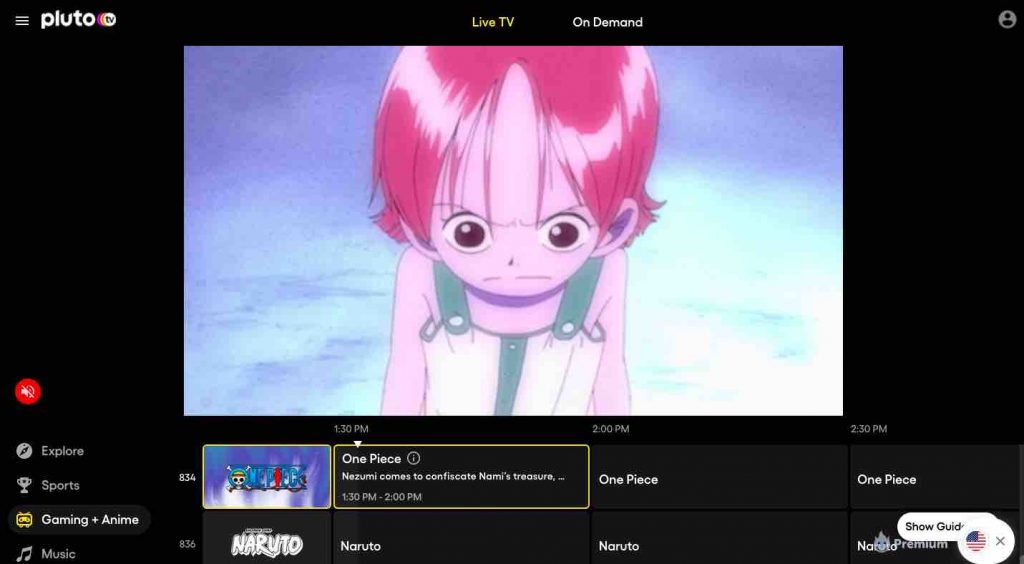 Pluto TV is a bit different from the free anime sites I have mentioned above. While others offer on-demand content, Pluto TV serves anime like cable TV even in 2021. It has dedicated channels that let you watch anime online, but you cannot skip episodes. You'd have to stick to its timings just like we did years ago to watch a particular episode. However, on the brighter side, you get to watch new popular animes like One Piece and Yu-Gi-Oh.
*Note: To access Pluto TV from India, you can use a free VPN to bypass geolocation restriction.
4. CONtv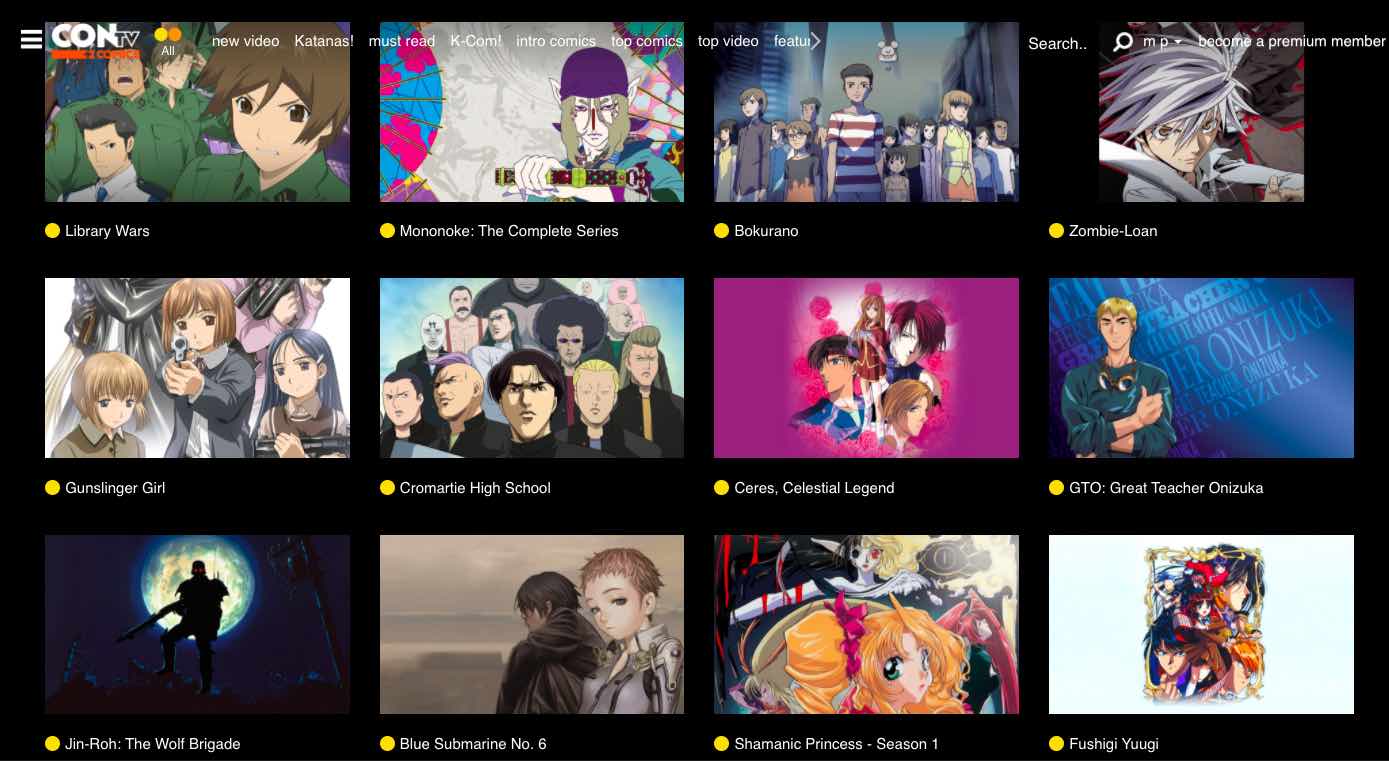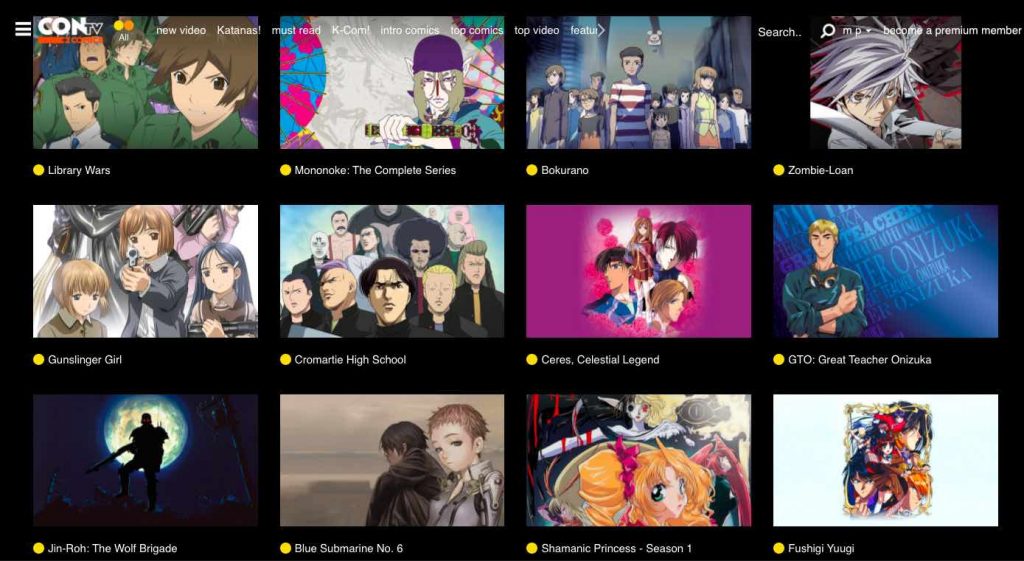 CONtv is a dedicated site for anime and entertainment. You can access it directly from India to watch anime online. However, by using a proxy or VPN service, you can access CONtv's catalogue for the US, which is said to have the best anime collection. Even if you don't, you still get to watch some good anime titles like Mononoke, Samurai Troopers, Street Fighter, and more for free.
5. Tubi TV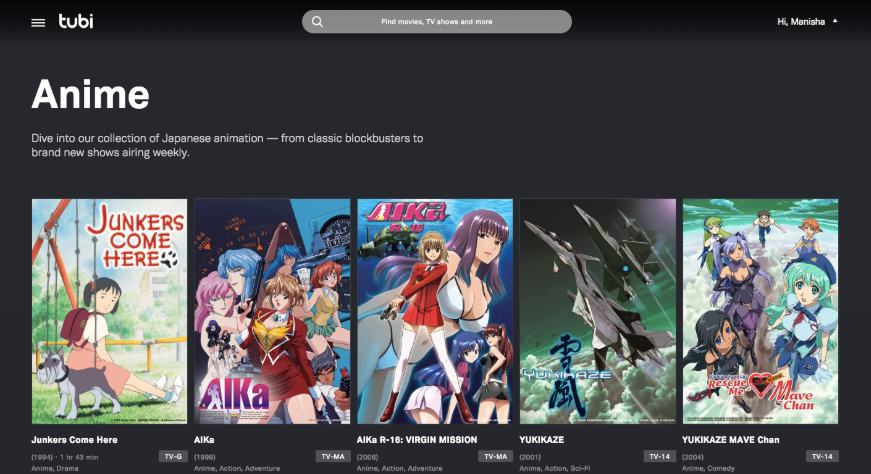 Tubi TV is another legal site to watch anime in India for free in 2021, and you don't need any VPN or proxy service to access it. This free website offers a variety of content apart from anime.
But do not think that it offers fewer anime titles. The UI and streaming quality of anime on Tubi TV is excellent. Here, you can watch good classic anime titles such as Street Fighters, Yukikaze, Jin-Roh and more.
Illegal Websites To Watch Free Anime In India
We understand that many free and legal websites to watch anime in India do not contain all the latest subbed or dubbed anime in 2021. This is why a lot of anime lovers from India tend to flock over to illegal anime sites that offer all the copyrighted content for free. We do not recommend using illegal sites to watch anime as they fall under punishable offence and not to mention the risk of getting your device infected with malware. If you still wish to know of such sites that let you watch full episodes of anime for free without signing up, here they are:
6. 9anime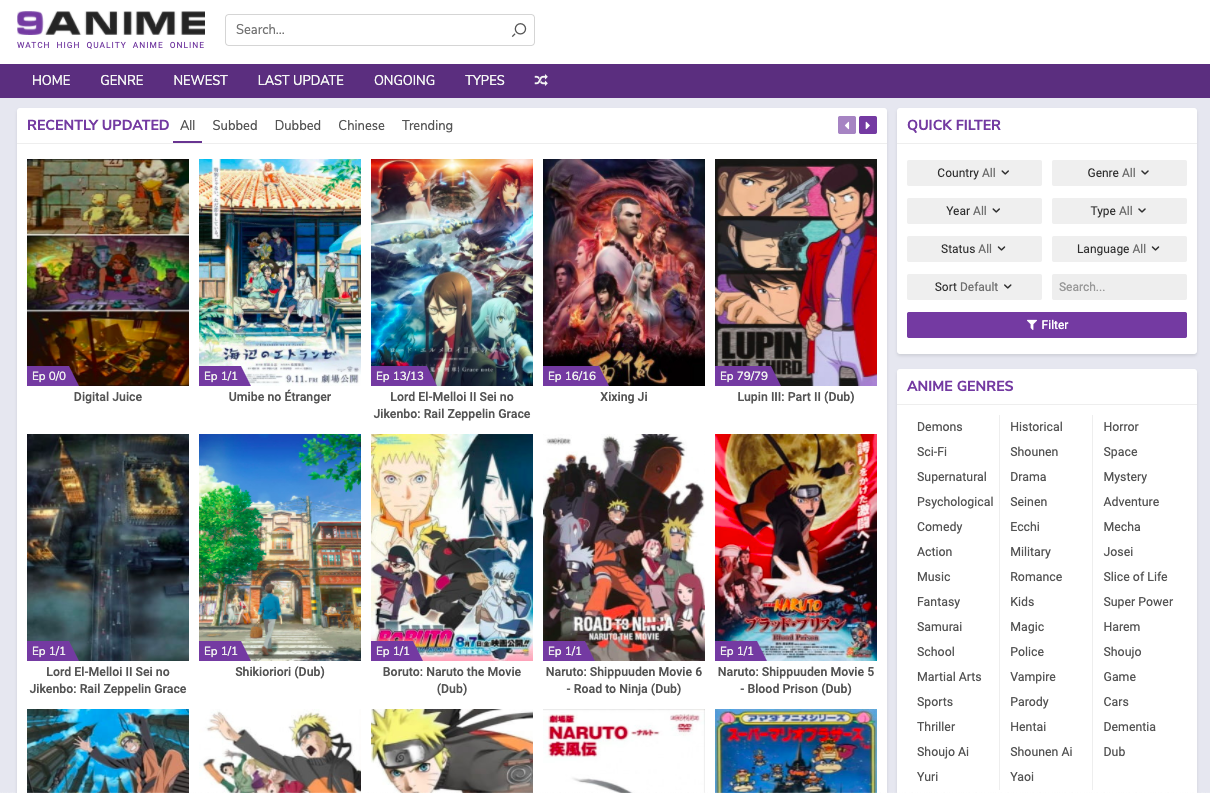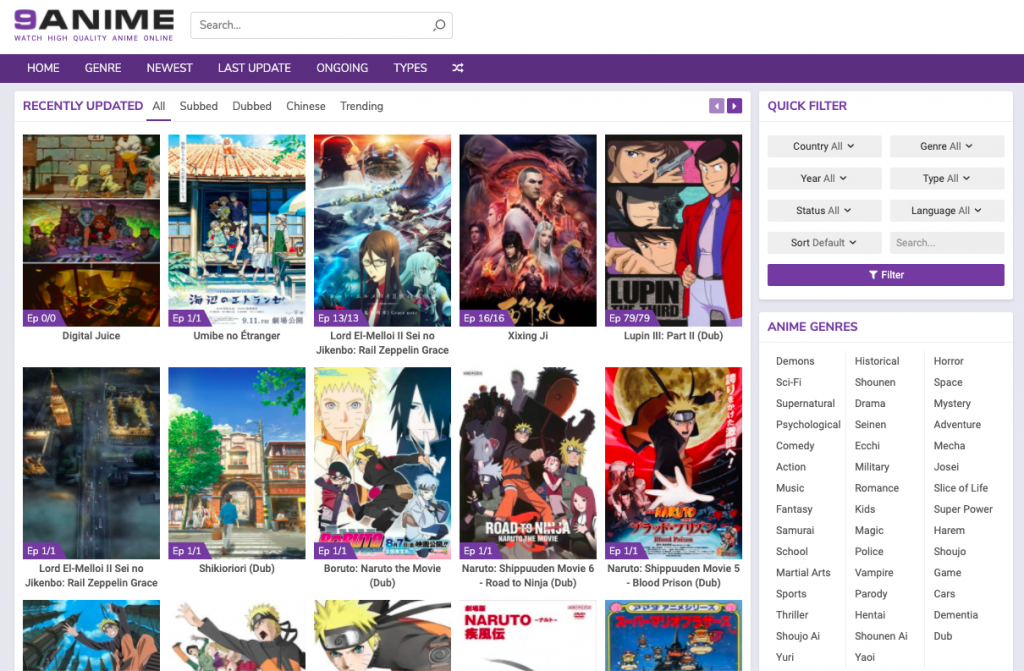 9anime is one of the biggest hubs for anime where you can watch subbed and dubbed anime for free in 2021. It offers full episodes of all the old and latest anime for free. However, you will encounter pop-up ads that can be annoying (Tip: use adblocker to eliminate the ads). The best part about 9anime is its well-maintained catalogue where you can browse anime according to genres, year, language, country, etc.
7. Gogoanime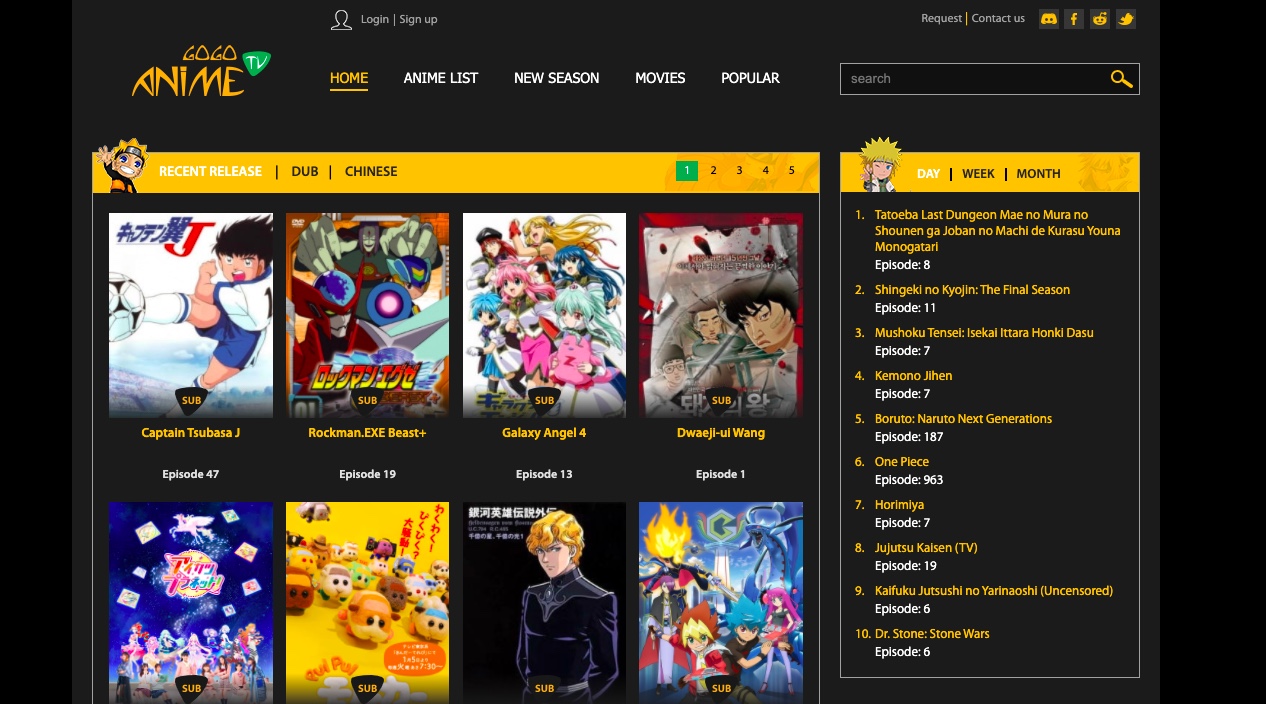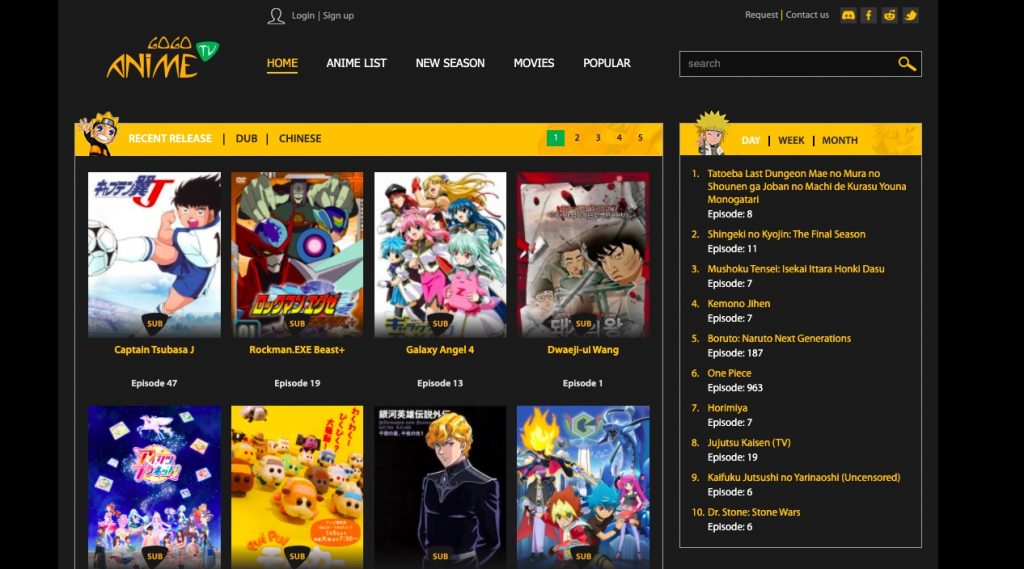 Just like 9anime, Gogoanime is another popular pirate anime site that lets you watch anime series and movies for free without signing up. You will find both the latest and classic anime here that have been well categorized for your ease of access. If you have a name in mind, just use the search feature to access the anime title directly.
8. Animedao-TV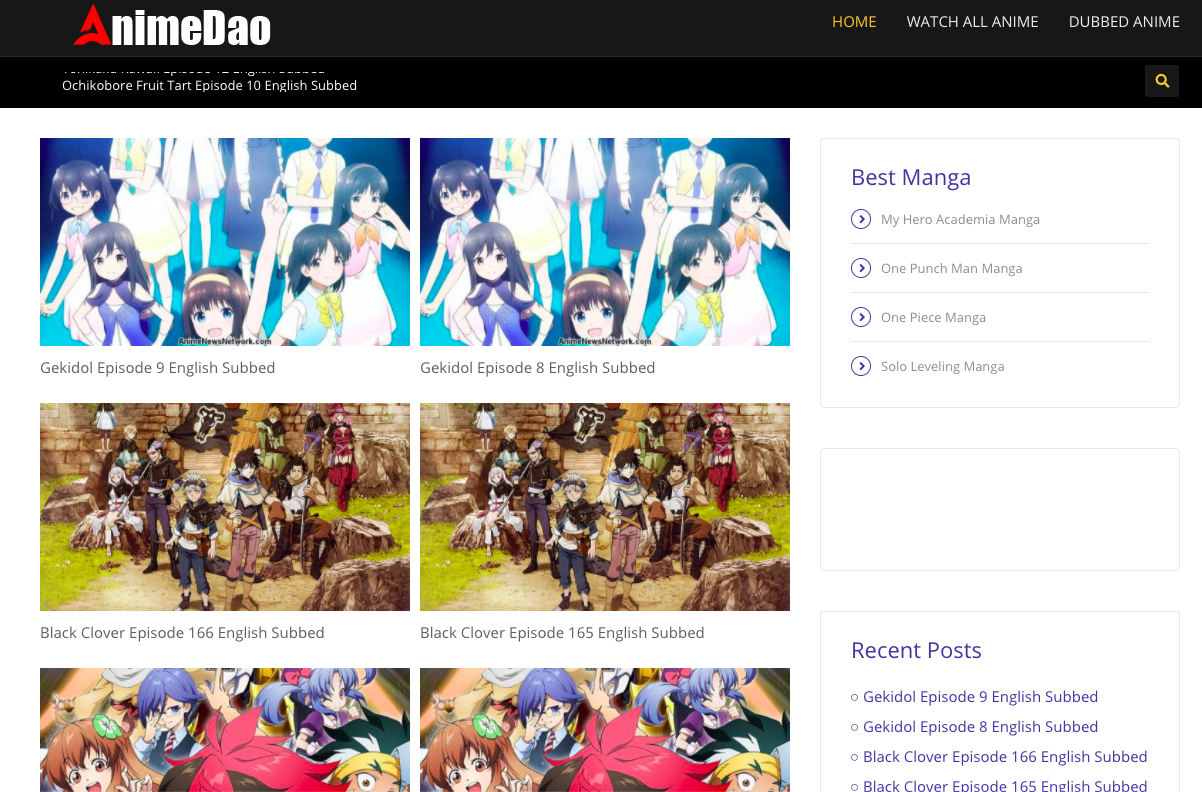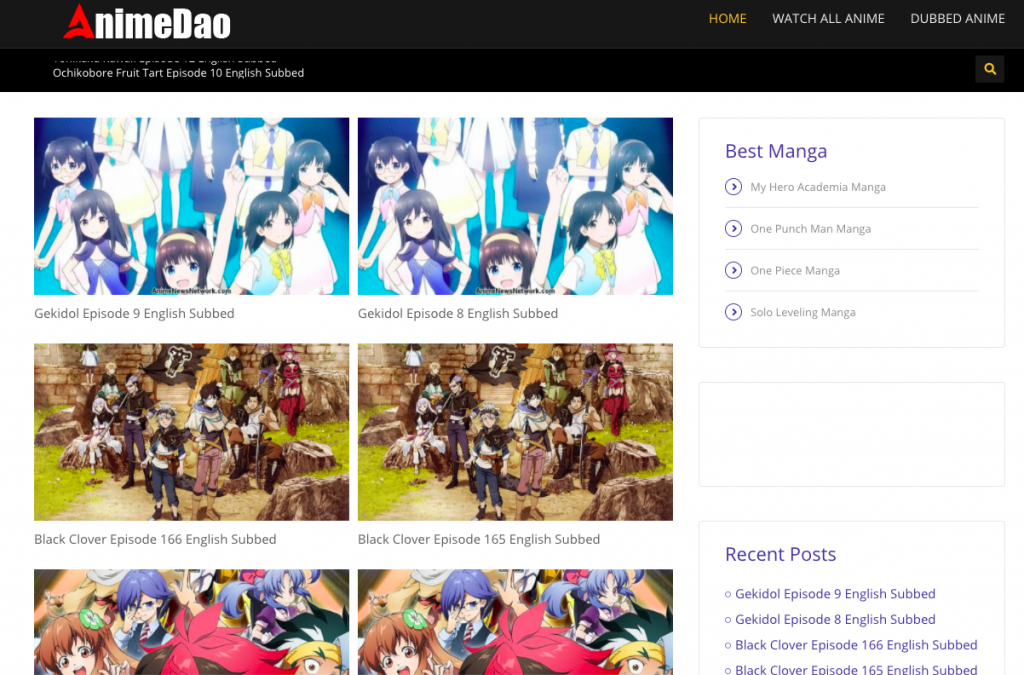 For some reason, if the previous two sites are inaccessible in India in 2021, you can check out Animedao, which is again a popular site that hosts tons of anime — even the new ones like Attack on Titan. The streaming quality and speed is pretty great, and you will encounter less intrusive ads here.
9. Animeheaven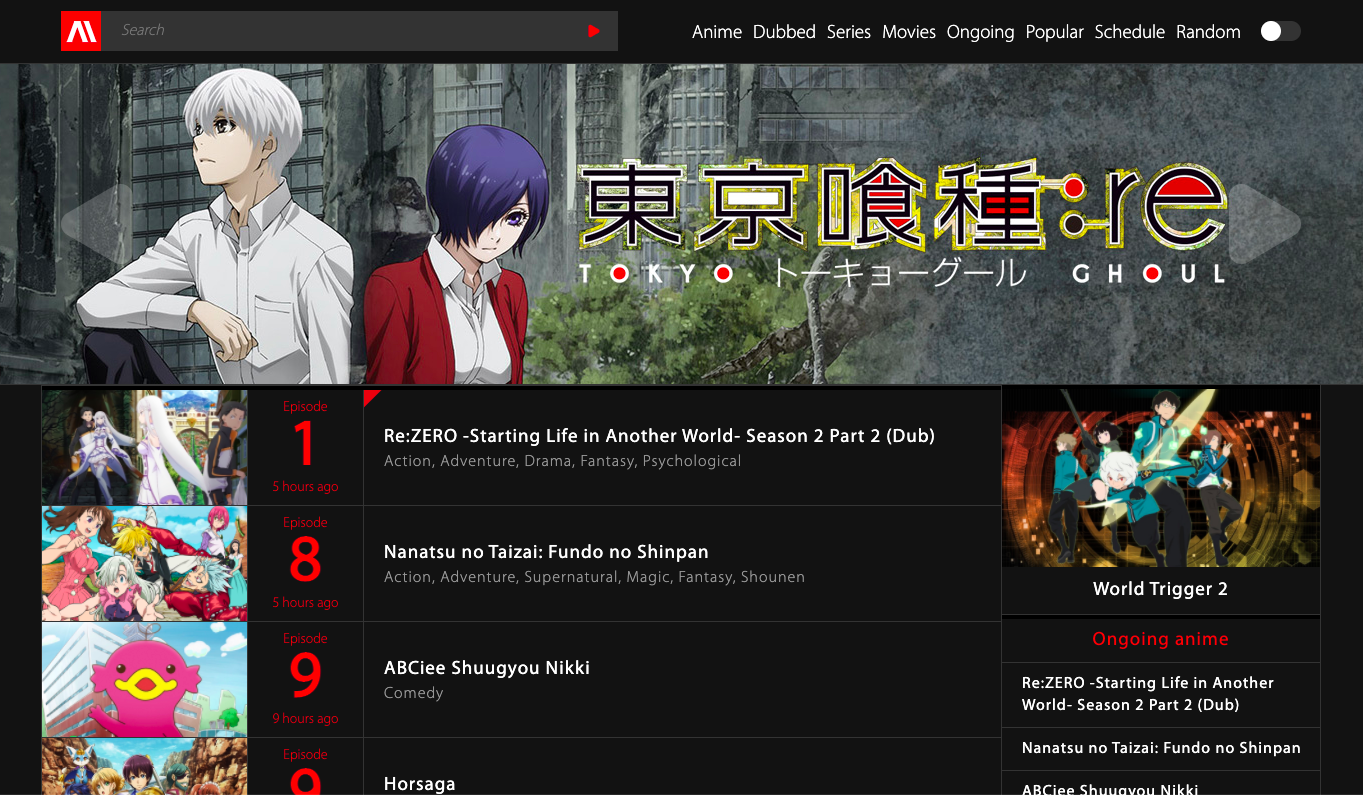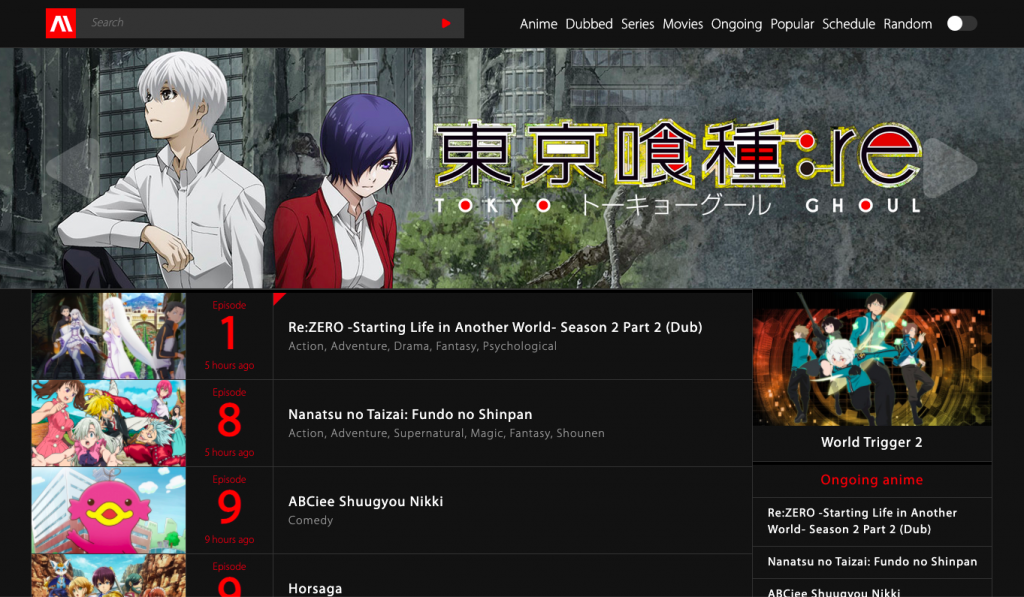 The UI of Animeheaven is pleasing, and the anime titles here are lined up according to categories like popular, trending, ongoing, dubbed, movies etc. So tune in to Animeheaven and start watching anime online for free in India.
10. Animefrenzy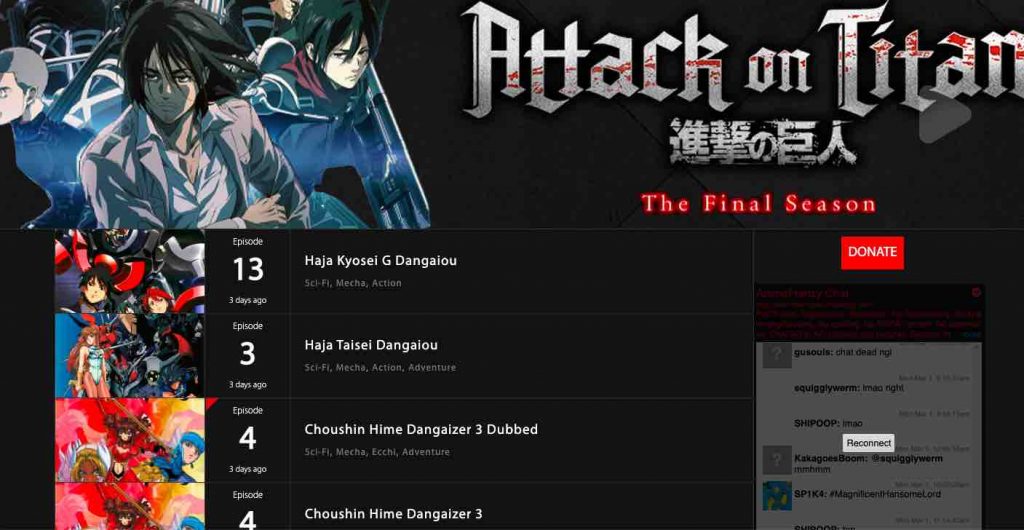 Next, we have Animefrenzy, which is another popular choice among anime lovers. Like other popular anime sites, it also has tons of free to watch anime, and it can be accessed from India without any restrictions in 2021. Animefrenzy also lets you download anime for free. While streaming, it offers more playback features such as speed control and autoplay option.
Bingewatch With Free Anime Websites In India!
So these were some of the popular sites to watch anime online in India for free in 2021. To fulfill this article's intent, I have listed down both illegal and legal websites to stream anime for free. However, I would like to reiterate that you should stick to legal websites only as they are completely safe and do not hurt the content creators in any way.