Today we have a comparison of the 2020 Tesla Model 3 Vs Porsche 911 GT3RS, followed by a drag race between them. While the Tesla Model 3 is a premium car and costs $50,000 it is nowhere as expensive (or exclusive) as the Porsche 911 GT3RS which costs a whopping $200,000.
YouTuber ARTY posted a video of the drag race and he himself was surprised at how quick the Tesla Model 3 really is.
Here's how the Tesla Model 3 Vs Porsche 911 GT3RS drag race went down:
Tesla Model 3 Vs Porsche 911 GT3RS:
Drag Race And
Specs Comparison
The Tesla Model 3 easily wins the drag race. However, you'll really appreciate this win once you get to know the actual specifications of both cars.
First up is the Porsche 911 GT3RS, which is powered by a 4.0-liter flat-six engine, which has a longer stroke and a crankshaft made from high-quality steel, found only in Formula 1 cars. This allows the GT3RS to have an insanely high 8,800 RPM redline. The engine is paired with a 7-Speed DCT gearbox.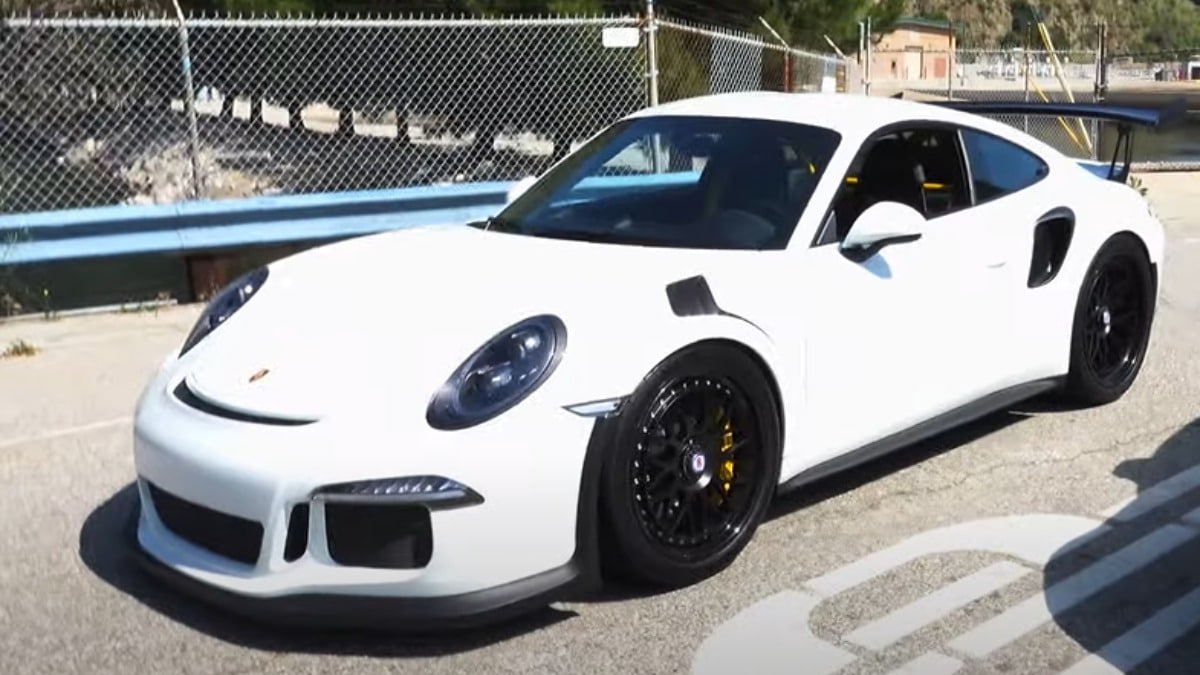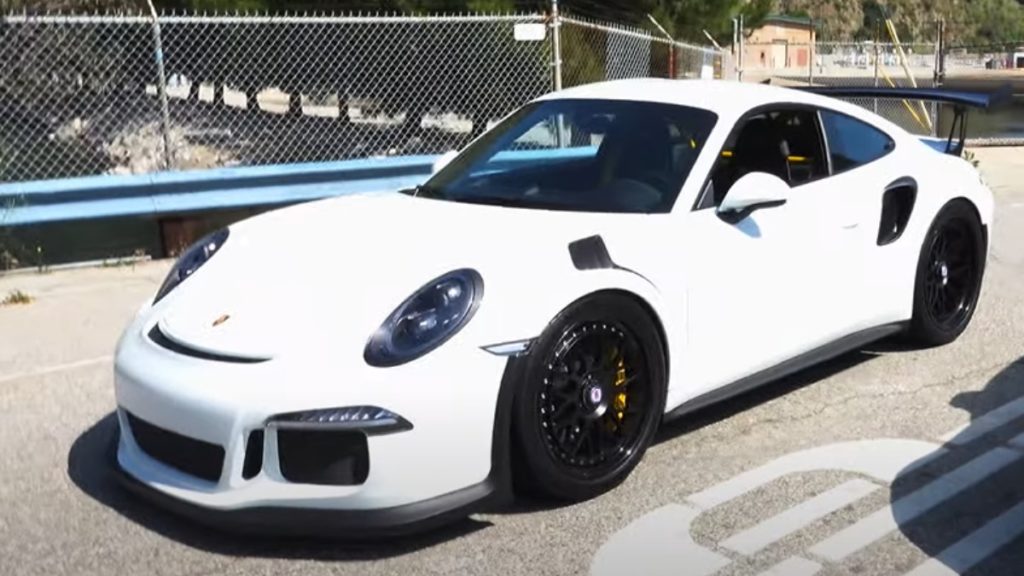 The 2016 Porsche 911 GT3RS weighs only 3,150 pounds due to its carbon fiber hood, engine lid, and a lightweight magnesium roof. According to CarandDriver, the GT3RS does 0-60 mph in 2.9 seconds. However, in typical Porsche fashion, the company under promises the 0-60 mph timing of GT3RS at 3.3 seconds.
Furthermore, in order to keep this car planted on the ground, a spoiler, a front splitter, and air vents, all made up of Carbon fiber, generate a combined downforce of 330 kg or 727 pounds.
Now we know how performance-oriented this $200,000 Porsche is, let's see how the Model 3 stacks up against it.
The Tesla Model 3 Performance uses a dual electric motor setup powered by a 79.5 kWh lithium-ion battery pack. The electric car produces 475 HP and 472 lb-ft of torque.
The individual cells in Model 3 are made up of Nickle-Manganese-Cobalt in a ratio of 8:1:1. This chemical configuration of cells provides 50% more energy density, as compared to the 18650 battery cells Tesla uses in Model S performance.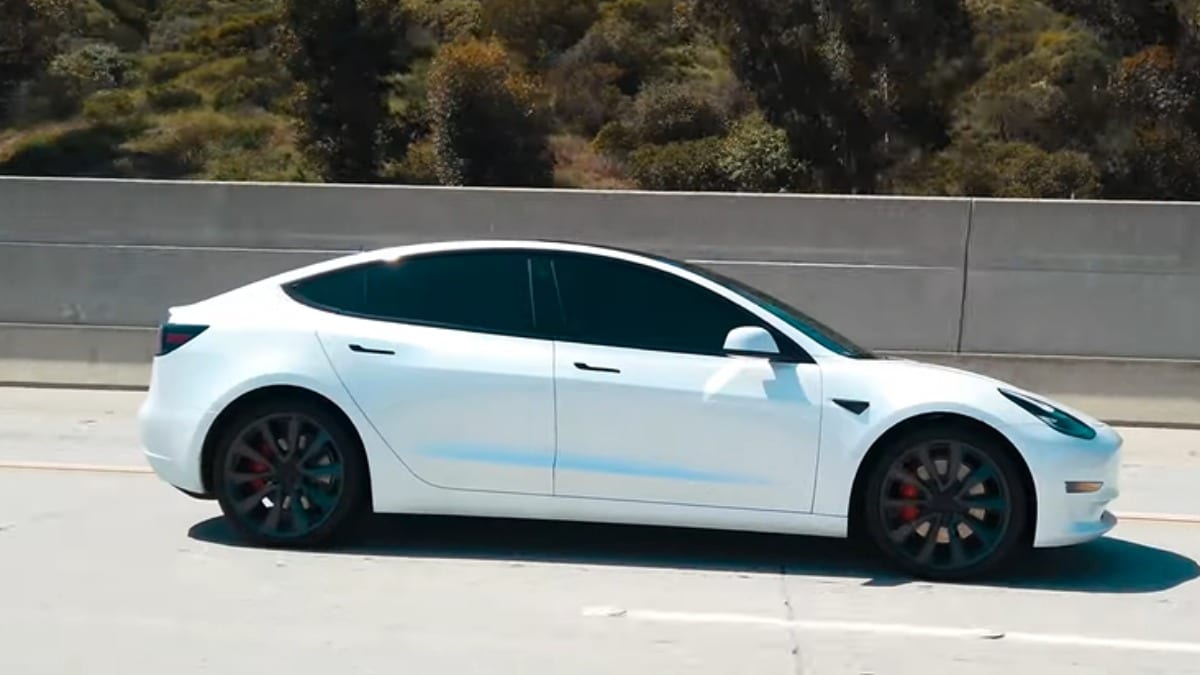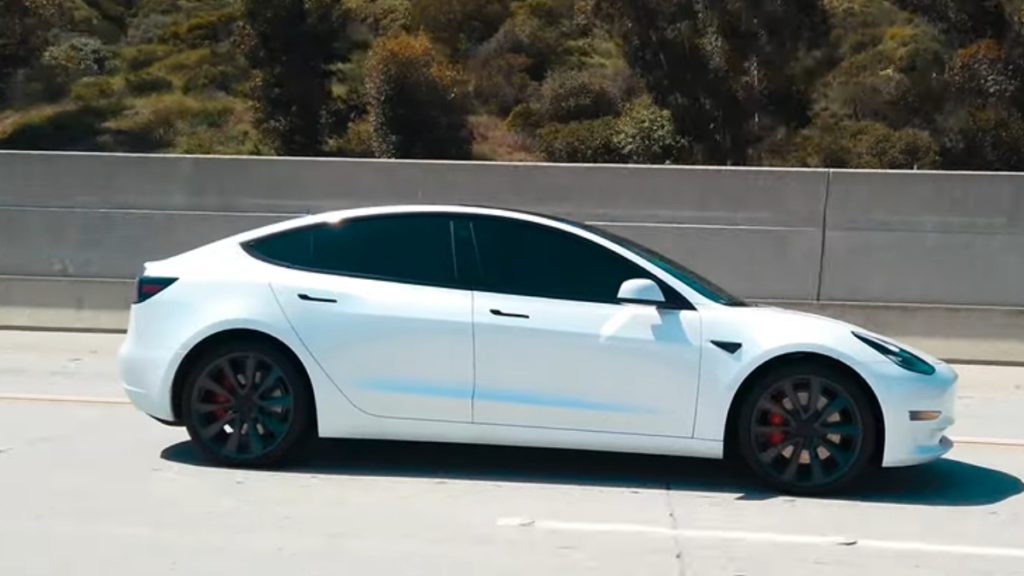 The 2020 Tesla Model 3 Performance has a curb weight of 4,100 pounds. The electric car isn't lightweight by any standard but still, it maintains a competitive 0-60 mph timing of 3.3 seconds.
In all the drag races shown in the video, the Tesla Model 3 dominated the Porsche 911 easily. Even when the GT3RS started off the line early, the Model 3 easily took over and left it behind.
Here's Why The Tesla Won
In the battle of "Tesla Model 3 Vs Porsche 911 GT3RS," the former won, despite being heavier and having low horsepower. But how?
Tesla Model 3 Performance produces 134 lb-ft more torque than the 911 GT3RS. Furthermore, all of that torque is instantly available, on the account of the Model 3 being an electric car.
Electric cars don't have as many moving parts as an internal combustion engine does. The power generated from the electric motor is sent to the wheels with minimum transmission loss, which makes the Tesla Model 3 super quick on its feet.
This is why Tesla won despite being heavier and producing less power. However, in a long drag race, the GT3RS would definitely take over the Model 3 Performance.