In the latest drag racing news, a matchup of a "Tesla Model S Performance Vs Nissan GTR" took place recently. Due to the COVID-19 pandemic situation, we have seen only a few drag racing events this year. However, a video of a drag race involving a Tesla Model S Performance and Nissan GTR recently surfaced online. The video featuring iconic sports cars in action will cheer many automotive enthusiasts, especially drag racing fans.
Thomas and James, who own the YouTube channel Throttle House, organized the drag race featuring Tesla Model S Performance Vs Nissan GTR. You can watch the video by visiting their channel or down below.
Before we move on, here's an overview of both the sports cars.
Also read: Tesla Model S Vs Lamborghini Aventador
Tesla Model S Vs Nissan GTR Drag Race
Tesla Model S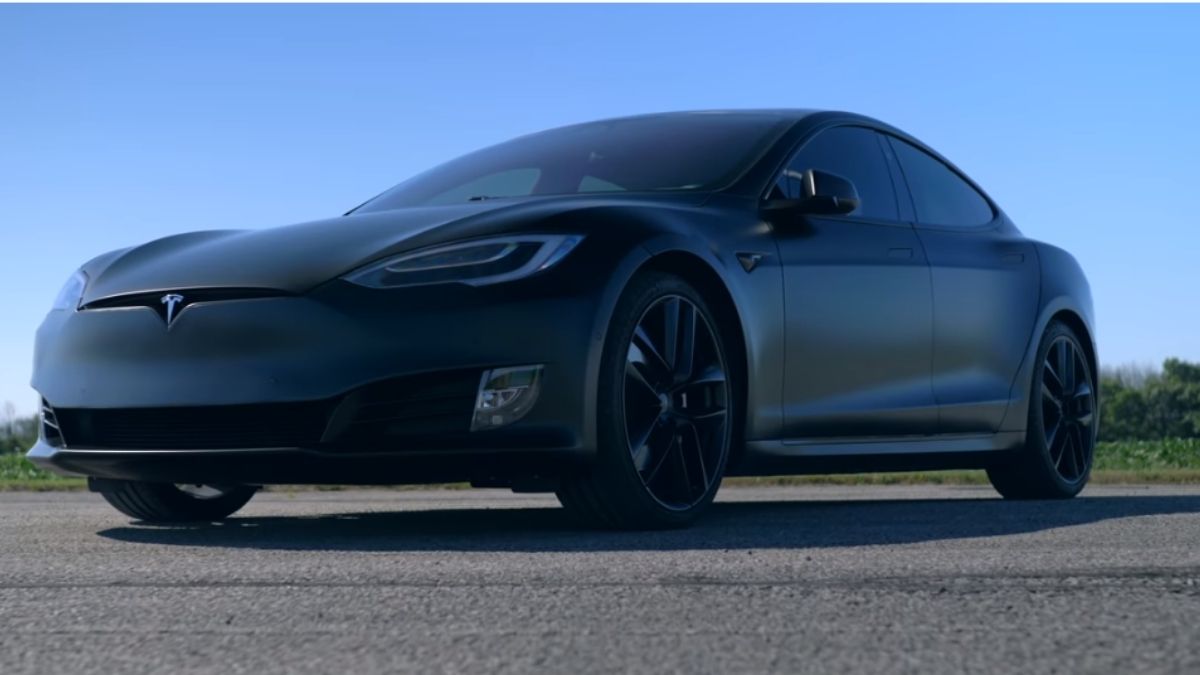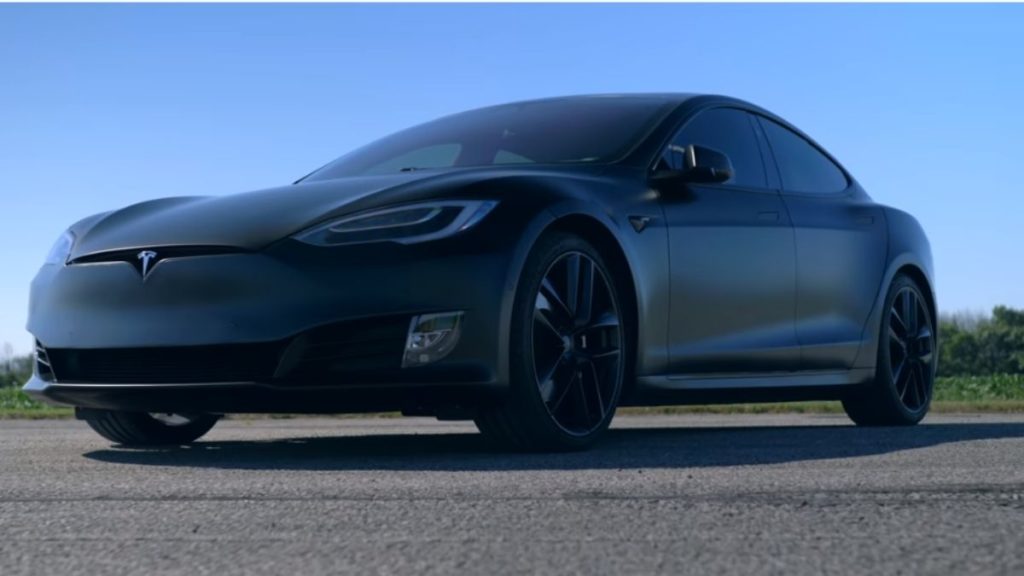 In this video, these guys have used the 2020 Tesla Model S Performance variant. The best thing about the 2020 Model S is that it has been upgraded with impressive features like the Tesla Cheetah Mode.
The Tesla Cheetah mode adjusts the height of suspension springs for better weight transfer during launch control. In addition, Model S Performance comes equipped with Ludicrous Mode which is best for instant acceleration. Thanks to this ludicrous mode, Tesla Model S is also known as the straight line king.
In terms of technical specs, Tesla Model S Performance can generate 778 BHP and 1140 Nm of torque. With this, it can sprint from 0 to 60 mph in just 2.3 seconds.
Nissan GTR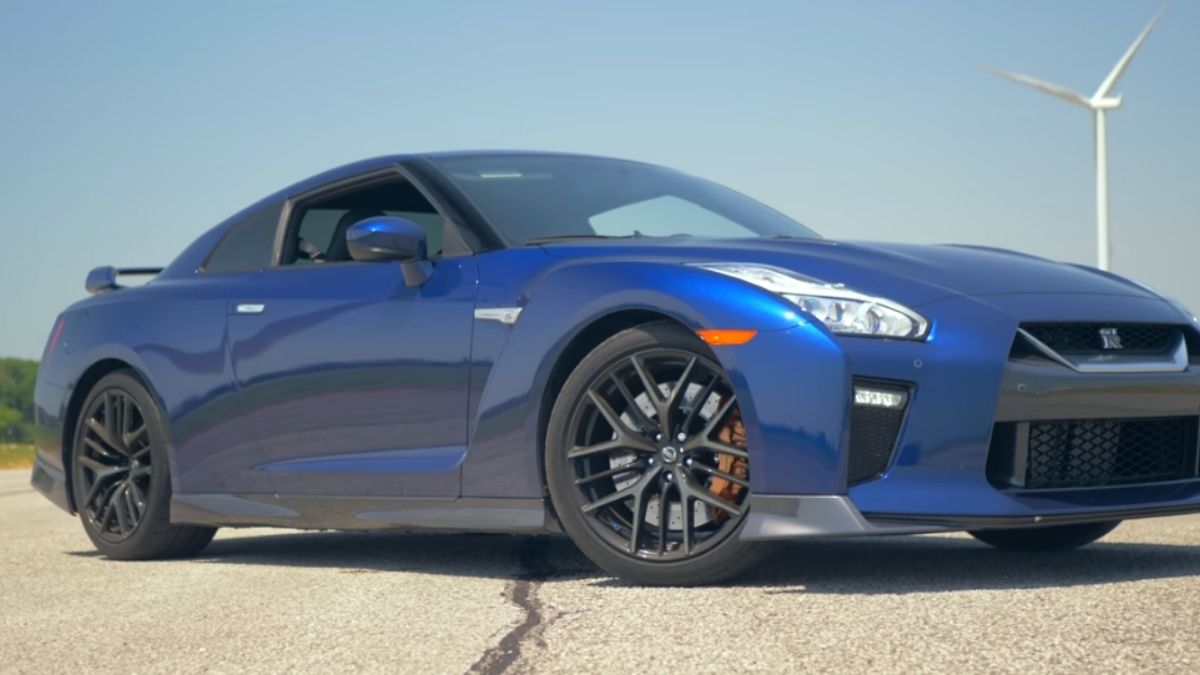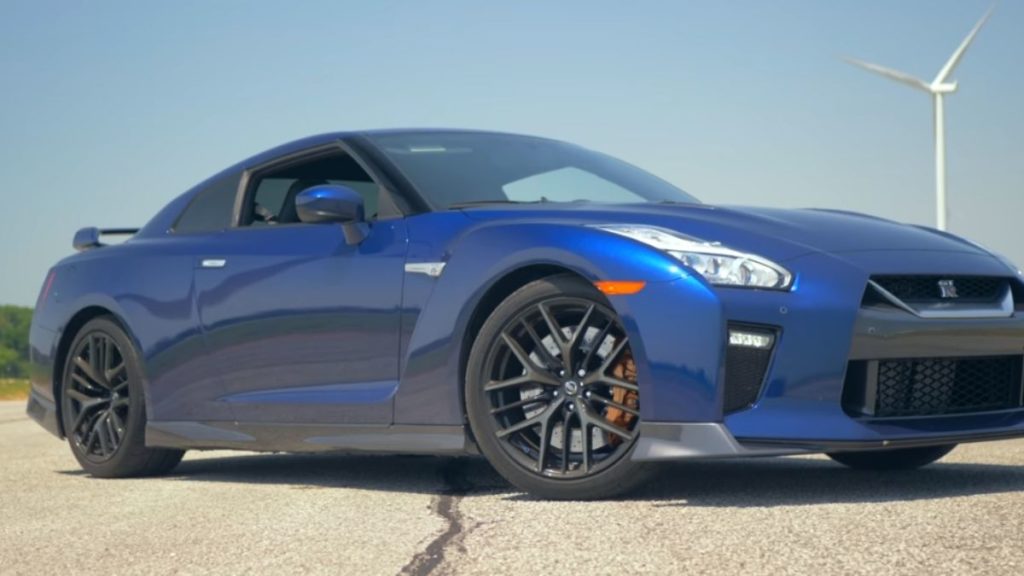 Competing against the Model S is the latest variant of the Nissan GTR. This Japanese sports car has a strong fan base and is one of the best sports cars in the industry. Among the petrolheads, it's also known as Godzilla due to its sporty, aggressive appearance and thrilling performance.
The variant of GTR used in the video is equipped with a 3.8-liter twin-turbocharged V6 engine. It can produce a maximum output of 565 BHP and 633 Nm of Torque. On paper, it can sprint from 0 to 60 mph in just 2.9 seconds.
Furthermore, Nissan has also incorporated an impressive launch control system in GTR. Now, it's time to find out who's the winner here.
Nissan GTR Vs Tesla Model S: Showdown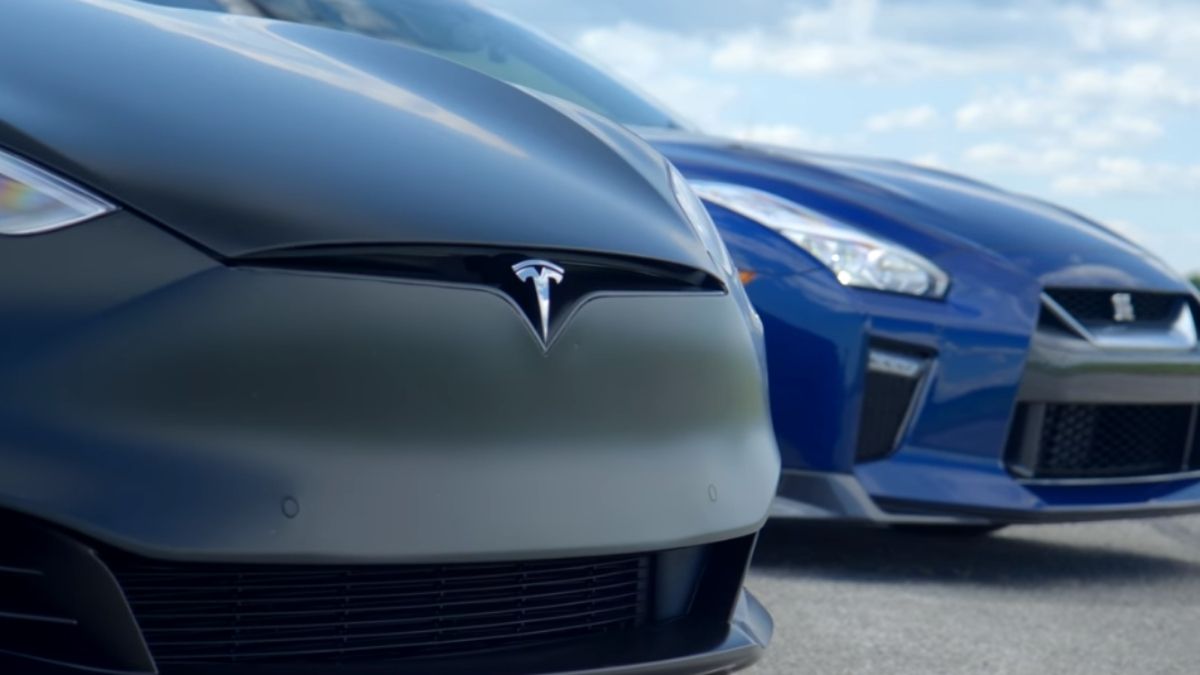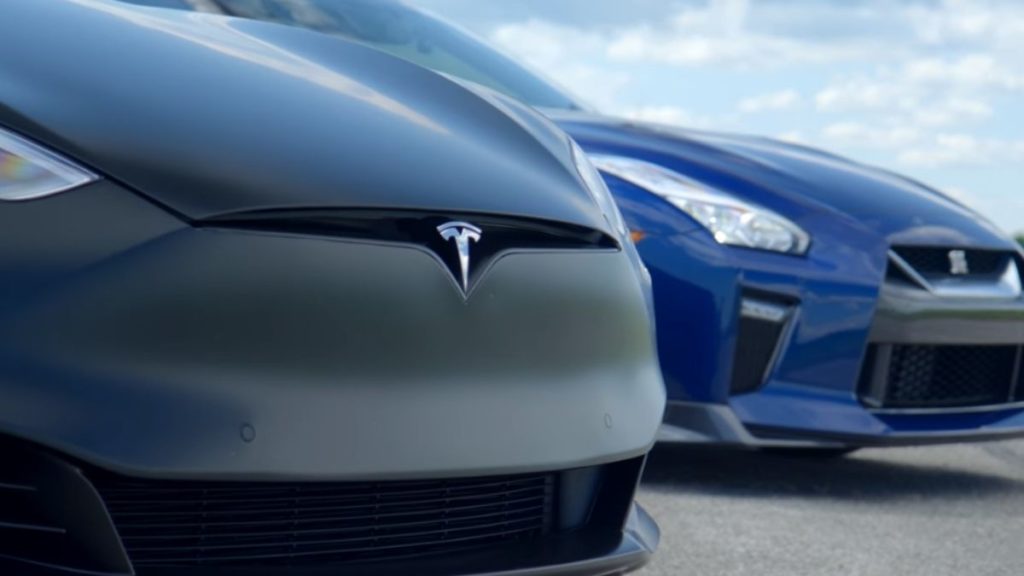 On paper, the Tesla Model S weighs 1000 pounds more than the Nissan GTR. Weight is a crucial factor in determining the acceleration and performance of any car. Despite being heavier, the Tesla Model S won the drag race by merely a fraction of a second.
Just like that, the race was over and Model S performance beat the Nissan GTR. However, there's a lot more to understand. Due to less moving mechanical parts, electric cars can transfer instant and higher torque to their wheels.
In contrast, ICE cars have a crank shaft, flying wheel, propeller shaft, and several more components that waste energy as well as reduce your acceleration time.
However, as you saw in the video, Tesla Model S took some time for its batteries to warm up. If the battery does not attain a certain temperature, it cannot perform at its best. Furthermore, as the battery drains, it also affects the car's performance. Whereas you don't have to worry about these things in cars with internal combustion engines.
Do share your views in the comments section below, which one will you choose and why?