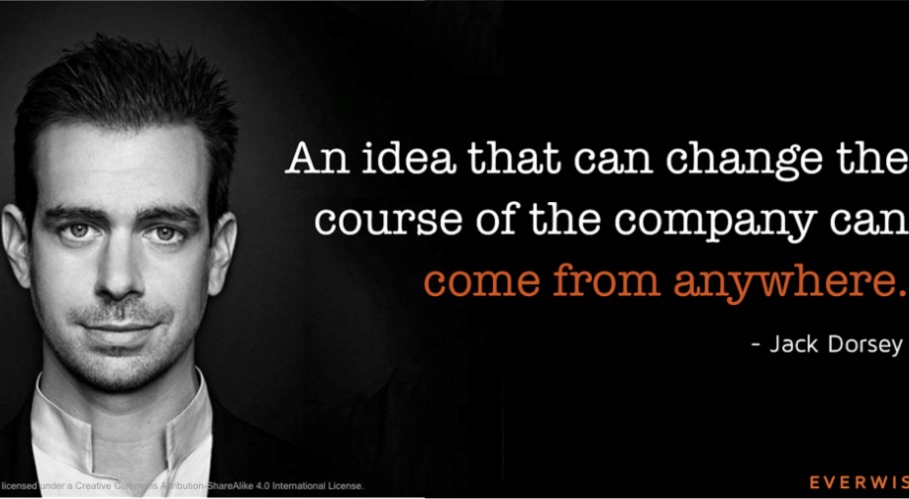 Short Bytes: If you are an aspirant of working in Twitter, then here is something we have for you. Here are some of the chosen tweets from 'Jack Dorsey LIVE Chat on Product Hunt' that happened on December 22, 2015. Jack Dorsey is CEO of Twitter and Square.
W
ant to work at Twitter? Know through these chats about what Jack Dorsey thinks about Twitter and his future ambitions.
Chris Sacca— Chairman, Lowercase Capital
Hey @jack. Investors have long been obsessed with monthly active users (MAU) as the key to Twitter's value. Which metrics do you use to track the health and growth of Twitter's network and Twitter's business and what are you seeing in those metrics that makes you optimistic about the future for users, partners, and investors?
Jack
@sacca what I care about is building daily utility. It's the first thing people check when they wake up because they want to see the world, and the first place to people go when they have something to say or want to have a conversation. Everything happening in the world is on Twitter, and I want to make sure everyone can participate!
Elena— Account Manager
@jack At Square you built an internal dashboard. The tricky part is choosing the right data to track. What thought process do you use to determine what to track? What are top 3 data points at Square?
Jack
@elenaviena an admin dashboard is the first bit of code I wrote for Square. Critical we instrument the health of the service. Makes every decision that much easier. For Square it comes down to something pretty straightforward, which is around payments volume. We can derive every decision and insight from that.
Paul Stamatiou— Designer, Twitter
@Jack, how do you relax and de-stress outside of the office?
Jack
@stammy hi! Meditation, exercise, dinner with friends. Nothing too out of the ordinary.
Satyajeet— iWonder
Hi @jack, ?
– Seriously how do you manage working for both the companies, which are so different from each other, how do you maintain your focus, and retain creativity?
– What is the most important quality you look, when you hire?
– An advice you'd give to your 20yr self / Entrepreneurs?
– 5 apps you use on the daily basis.
– 5 books that inspire you most.
Thanks! ?
Jack
@iamdeveloper no fair asking 5 questions in 1! On hire question, I look for passion. Only thing that can't be taught. Why Square? Why Twitter? If I hear passion for the purpose in the answer, then I look for leadership and skill. Passion and purpose and principles first though!
Jeff Needles— BI @ Meerkat & Maker of Things
@jack hey! So glad you could make it. Tell us about your emoji usage? What is your favorite? How do you think emoji have shaped twitter's usage?
Jack
@jsneedles ???????
Alix— Programmer & Student
Hey Jack! A commonly asked question, but always very (very) interesting:
What are the books that had a major influence on you? Or simply the ones you like the most.
Jack
@alix1800 Tao te Ching, score takes care of itself, between the world and me, the four agreements, the old man and the sea…I love reading!
Harrison Barnes
@jack hey Jack, heard you are a big hip hop fan. What're your top 5 albums of all time?
Jack
@hbarnes good kidd maad city, to pimp a butterfly, miseducation of lauryn hill, run the jewels 2, all eyez on me
Charles Kunene— Co-founder & Product Designer @Obaa
@jack What have been the worst distractions for you as an entrepreneur?
Jack
@charles_kunene being reactive to external noise
Stefan Panic
Who inspired you the most?Jack
Jack
@stefanpanic9 recently: Malala
Zack Mariscal
@jack what does your morning routine look like?
Jack
@zackmariscal up at 5, meditate for 30, 7 minute workout times 3, make coffee, check in…
Cole McCollum— Founder, Take a Five
Hey Jack! Who are 3 of your top mentors? Any techniques you use for dealing with stress?Jack
Jack
@cmccoco Ray Chambers, Bob Iger, Lauryn Hill (who I haven't met but learn a lot from!)
Ashish Walia— Co-founder, LawTrades #500Strong
@jack What's your sleep schedule like? What are some hacks you do to get more out of your day?
Jack
@ashishw203 I sleep from 11-5a usually. Blackout shades help. Meditation and exercise!
Patrick Edgett— Entrepreneur.
@jack Cup of coffee or cup of tea?
Jack
@patrickedgett coffee in morning, tea for afternoon
Justin Potts— High School Entrepreneur, Web Developer
@Jack What is your advice for young entrepreneurs to be successful in the tech world?
Jack
@pottsjustin build what you want to see and use.
Brad Burkard
Hey @jack! Is the dress blue or gold?
Jack
@burrrkard it's obviously
sonofsistahgal— Creative Director, brianragsdale.com
@Jack If your personality could be a dance, what kind would it be? Nene, twerk, stanky leg, funky chicken, the jerk, disco, hustle, snapping fingers sitting on sideline, or slow motion side to side foot moving?
Jack
@brianragsdale all of them! Depends on music. You know that.
sonofsistahgal— Creative Director, brianragsdale.com
@jack What is your favorite color?
Jack
@brianragsdale orange!
franbautista
@jack Hi Jack. What's your favorite thing to do at the Square Office? You should come visit the 8th floor and say Hi to the Customer Support Reps! and maybe grab a beer on 9th.
Jack
@franbautista the stairs!
– Via Jack Dorsey Live on Product Hunt