A
t
CES 2018
, smartphone maker Vivo unveiled the world's first smartphone with in-display fingerprint scanner. This smartphone will be launched in the first half of this year.
Before this launch, last month, Synaptics announced that a "Tier 1" manufacturer will be introducing the said technology at CES 2018. Now, the claims have been confirmed.
"With our efforts in extensive consumer research and long-term R&D investment, Vivo is well positioned to pioneer the development of fingerprint scanning technology," said Alex Feng, Senior Vice President, Vivo.
As per GSMArena, the new fingerprint sensor will be housed between the OLED panel and mainboard. The sensor will illuminate the finger, which will be used to scan the prints.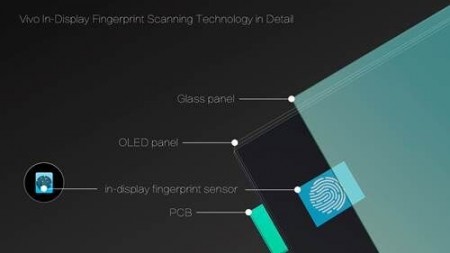 On the security front, the users need to rest assured, according to Synaptics. This smartphone is ready for production, and it should be announced in early 2018. We don't know any fixed timeline but it could make a debut at next month's MWC 2018.
If this launch turns out to be feasible, Vivo would be able to beat the giants like Apple, Google, and Samsung. However, Synaptics' component is said to work with other devices like iPhone, LG, and Samsung.
Read our complete CES 2018 coverage here!