Virtual and augmented reality (AR) has been a distant dream for many since the 90s. Unfortunately, even after 30 years, we are yet to see them become part of our daily lives. You may say that Oculus and Pokemon Go are perfect examples of VR and AR technologies, respectively, but I am not talking about that. Technophiles like me want a practical and widespread use of this technology, such as AR glasses and more accessible VR headsets.
Developing virtual and augmented reality technology is not without its challenges, as it does require lots of data, research, and money. Fortunately, Facebook has already spent millions on AR research and already has a platform from where they can get the data too. Now comes the part about accessibility, as this technology isn't cheap. VR hardware alone can cost even more than an iPhone. But here's the thing: we don't necessarily need to focus on hardware.
AR is more about developing software rather than hardware
Most technological advancements in history started with simple software development. Even the space race during the cold war was only possible through the development of advanced computing systems. The same can be said about making a software infrastructure to support AR developers.
Facebook and Snapchat already have their own AR developer initiatives. This allows developers to build out augmented reality experiences and features for their own respective families of apps. TikTok has also started its own AR development platform called Effect Studio.
Last month, Mark Zuckerberg revealed plans to make Facebook a metaverse company. This would mean the company is committed to the future development of AR and VR products. The company is already pushing forward with many VR products; however, they are still far from reach for the general public.
Facebook's VR and AR products
Facebook Horizon Workrooms
Facebook has launched an online game called Horizon, which is the company's first step towards becoming a metaverse company. The game is basically a virtual workspace but is only available to those with Oculus Rift or Quest. These apps have a lot of potential, especially in times like these, but require tons of computing power.
The only solution to make it more accessible is to run a lite version of it on our smartphones. There's also the possibility of being able to stream the app just like Google Stadia. This would all be simpler if a VR headset with sensors built into it could be plugged into our smartphones. However, no such hardware development has taken place in recent years.
Project Aria Augmented Reality Glasses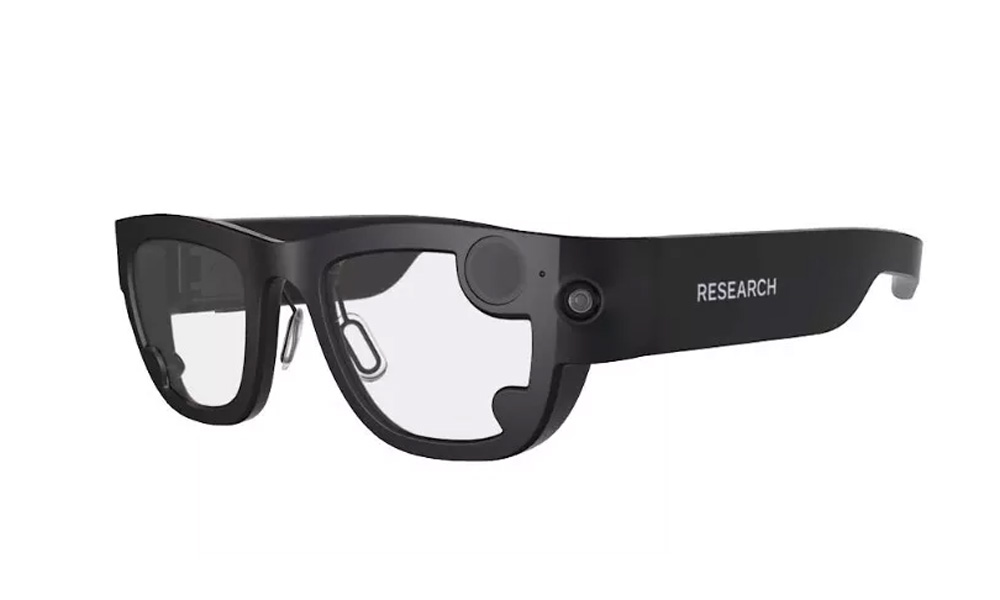 Thanks to newly published regulatory documents from the FCC, we got our first proper look at Facebook's AR glasses. The filling includes a device user manual, which gives us many new details about the product. As first spotted by Protocol, the project goes by the codenamed Gemini. Facebook has already spent millions of dollars on research on augmented reality and VR. However, we have yet to see a product other than Oculus Quest.
Many wondered if this product could be what Google Glass was trying to achieve all those years ago. However, that doesn't seem to be the case. Facebook's official Project Aria website states that these augmented reality glasses are not commercial products. They are only meant to be used by researchers at Facebook. The only use for these devices is for 3D mapping using the same cameras seen in Oculus devices. Don't be disappointed as the company is still collaborating with Ray-Ban to release smart glasses.
Google's Virtual and Augmented Reality
Google's virtual and augmented reality research has already been going on for a few years. However, the only notable products to come out of it are Google AR Maps and Google Lens. The company also owns ARCore, a developer platform that allows developers to build augmented reality applications.
Even a cynic like me can say that the future potential for Google AR maps is huge. However, this will only be possible when glass screen projection technology reaches a point where it can be integrated into people's cars or even AR glasses. It would essentially turn our reality into a video game.
Augmented Reality Glasses: The legacy of Google
AR glasses can be the next big technological advancement after smartphones if done correctly. Many major tech companies have already teased their concepts for AR glasses. Apple has also been rumored to release its AR glasses by 2023. Previously, concept videos for Samsung VR glasses also appeared online, but the company has yet to announce any details regarding the product.
Since the failure of Google Glass, not many major companies have been as brave as to come forth and test new products like these. Those who have tried, such as North Focals, saw similar results. This is mainly due to factors such as paying a high price for a product with low functionality.
It looks like it will stay this way until AR glass technology matures a bit more; at least to the point that it becomes a viable product for the general public. Technophiles would have to pick up the short stray and become early adopters for this technology until then.