Creating a unique story through the medium of video has never been easier. With VideoStory, the latest entertainment app for iOS and Android, users can upload their favorite photos to any of 100 themed templates, organized by different distinctive categories, resulting in a fantastically unique video that tells your story.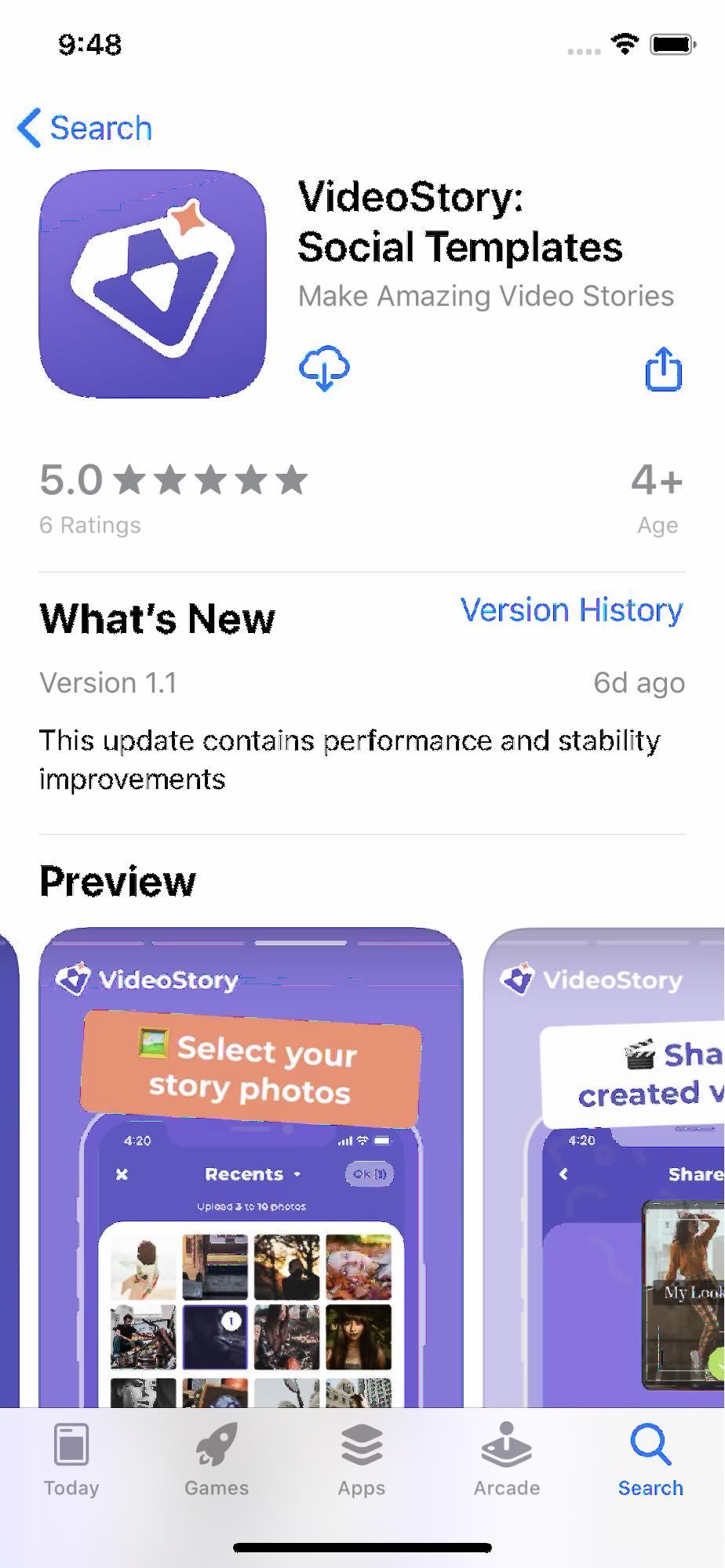 A truly remarkable app, VideoStory has the capacity to invigorate your social media presence in just a few easy taps. 
Each template has been lovingly crafted by an accomplished team of professional designers, who know exactly what your photos need to shine. 
Posting all your photos at once certainly doesn't do your visual creations any justice. Jetted off to Hawaii recently? Saw Beyonce in concert? Or just celebrated your birthday in style? 
Upload your best photos from each occasion to an accordingly themed template and transform them forever! 
Then prepare for the ensuing buzz as your content soars in popularity and watch your social media posts become the cause for envy of all your friends.
Navigating the VideoStory menus couldn't be easier. The top row allows you to select your preferred category, then simply swipe through each of the templates at your leisure before picking the perfect arrangement to tell your story.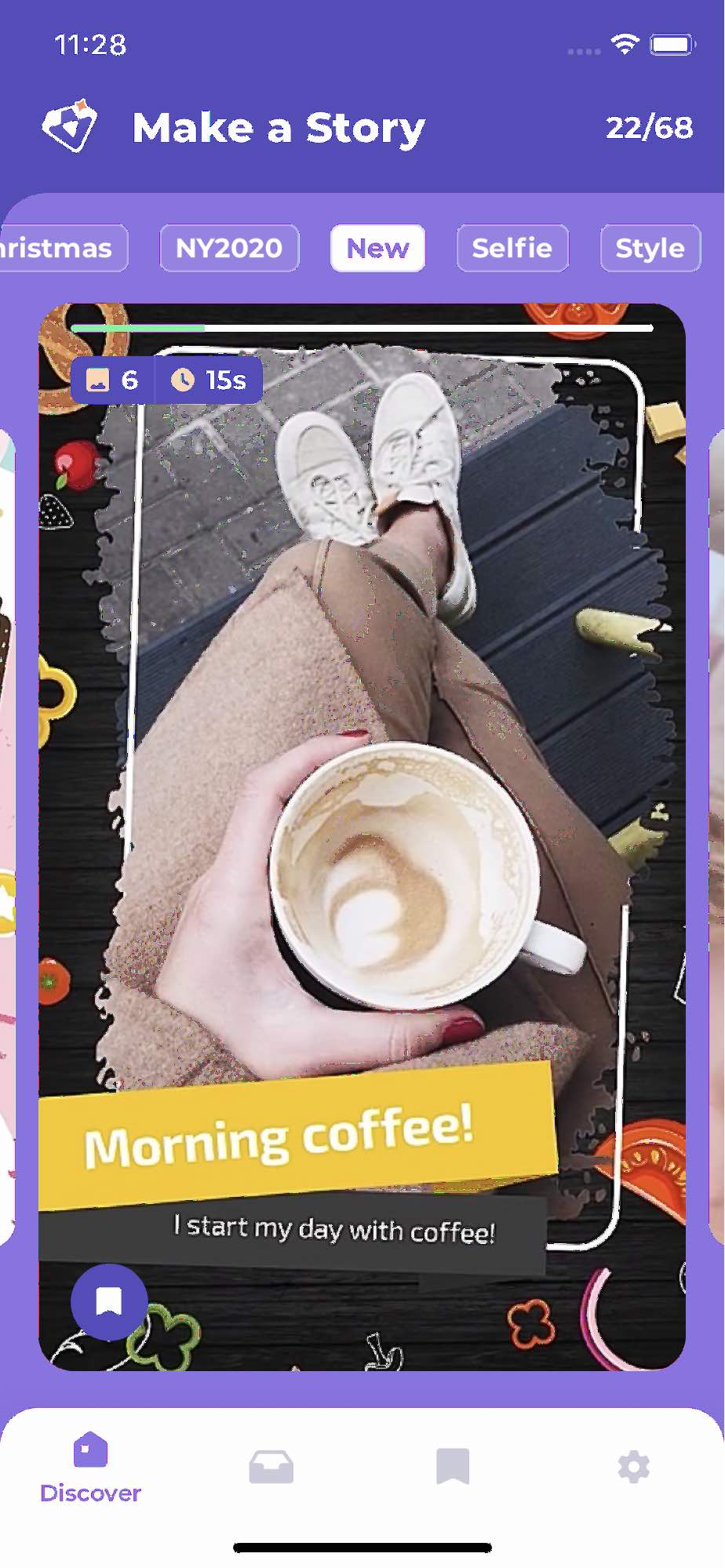 Templates vary substantially, meaning you'll have plenty of options to get creative with before making your selection you'll notice each template informs of the final video length and number of photos which can be uploaded to that particular variant.
The bottom menu bar consists of the Discover tab on the left which is where you'll browse through all the available templates. 
Next the Draft section, where you'll be able to continue editing any of your unfinished VideoStory's.
There's also a rather handy Favorites button, which allows users to bookmark their most loved templates.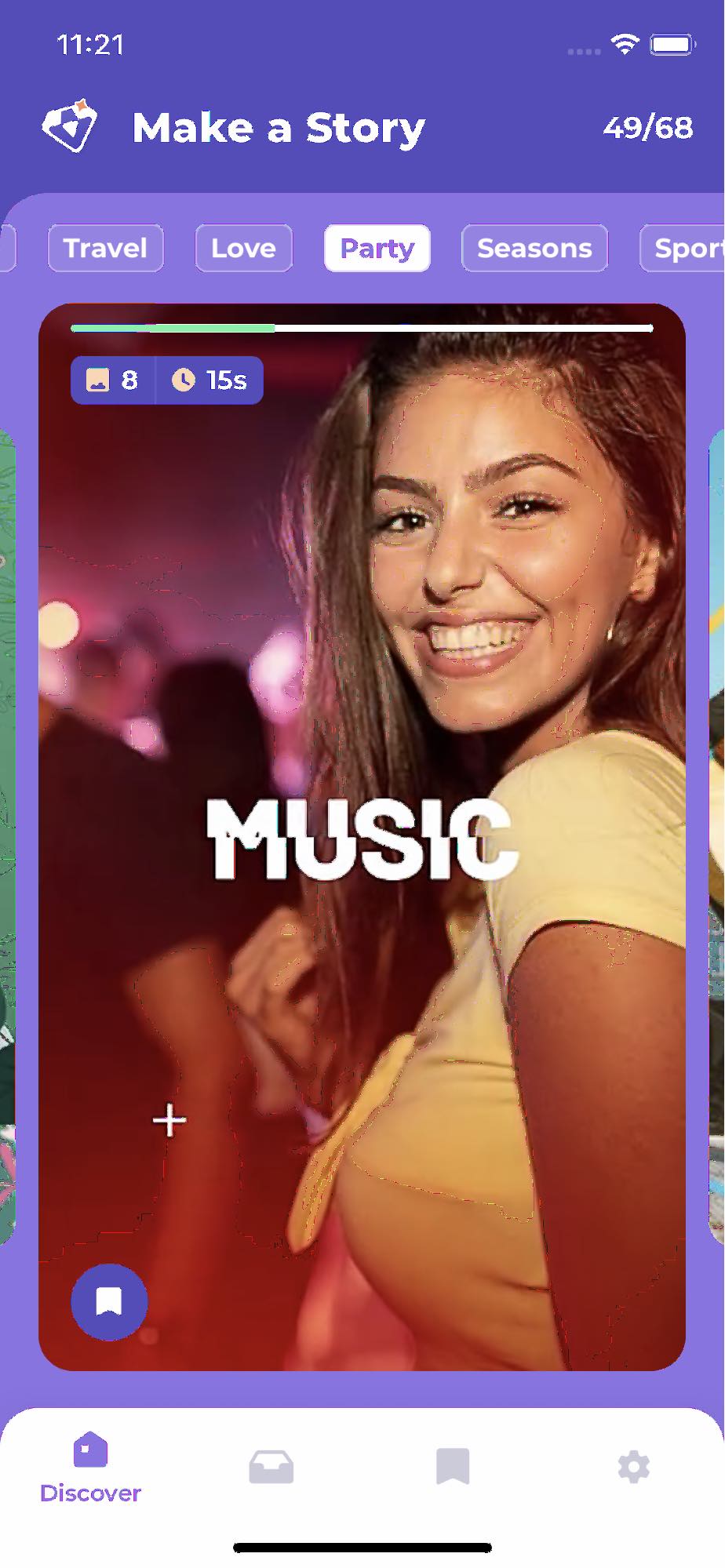 Once the desired template has been selected, simply choose your best photos to suit the theme. You'll be able to switch between device folders easily when making your selection, so you won't have any trouble locating your favourite snaps! 
Following selection, each photo will be marked by a corresponding number to depict its position in the final video, this is your chance to rearrange the final order of your creation before proceeding to individual scene editing. 
Now the fun really begins! 
VideoStory allows users to fully customize their creations by editing photos and accompanying texts scene by scene! This means you can take full control and totally personalize each and every aspect to your heart's desire.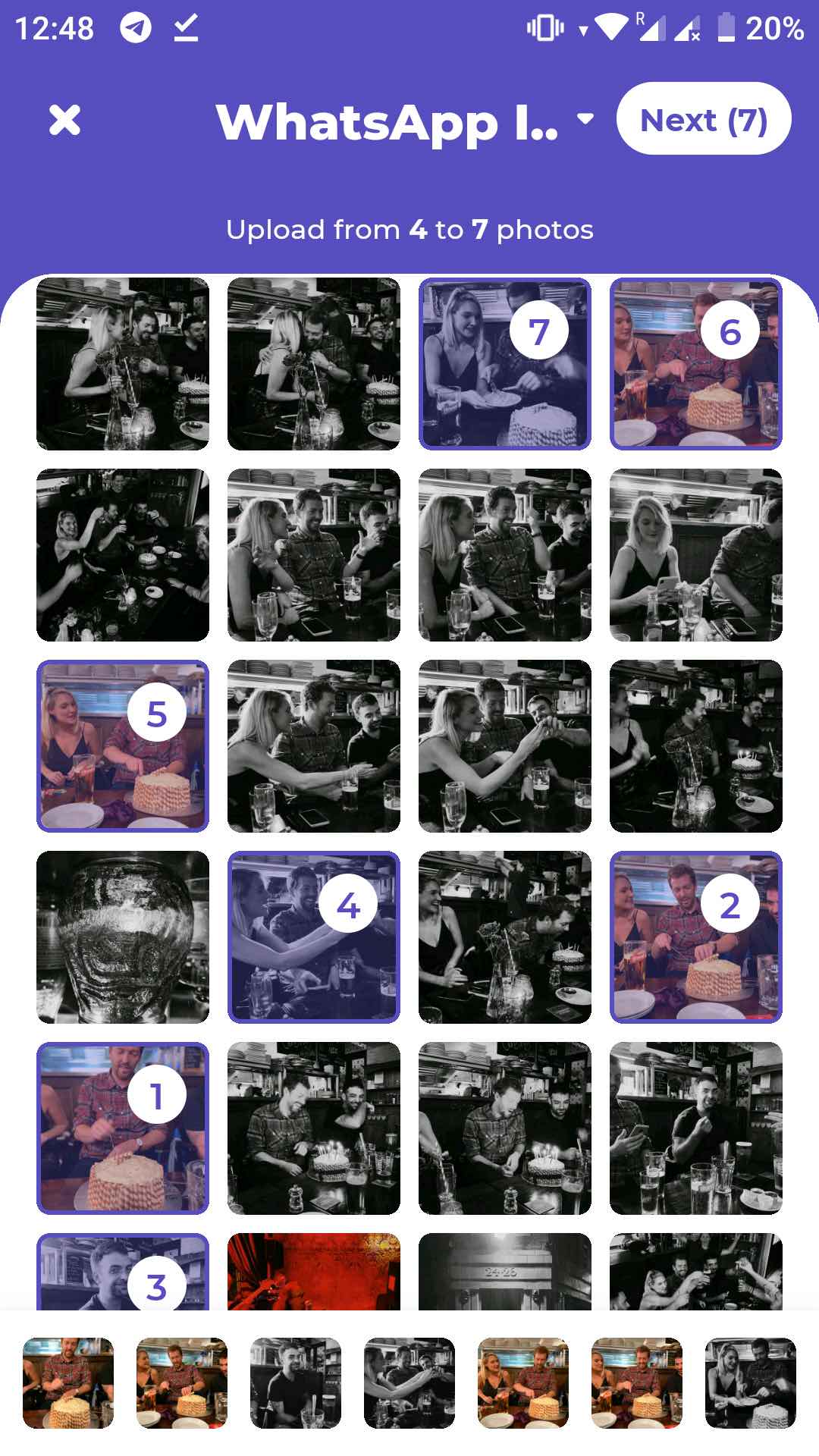 Leave a special thank you or just surprise a close friend or loved one with a personalized message in your VideoStory.
Then preview your final work before sharing it to your Instagram, TikTok or any other social media accounts in a matter of seconds. 
The bespoke artistry you'll create will be unrivalled by anything you've ever posted before. Download the app and start sharing your VideoStory.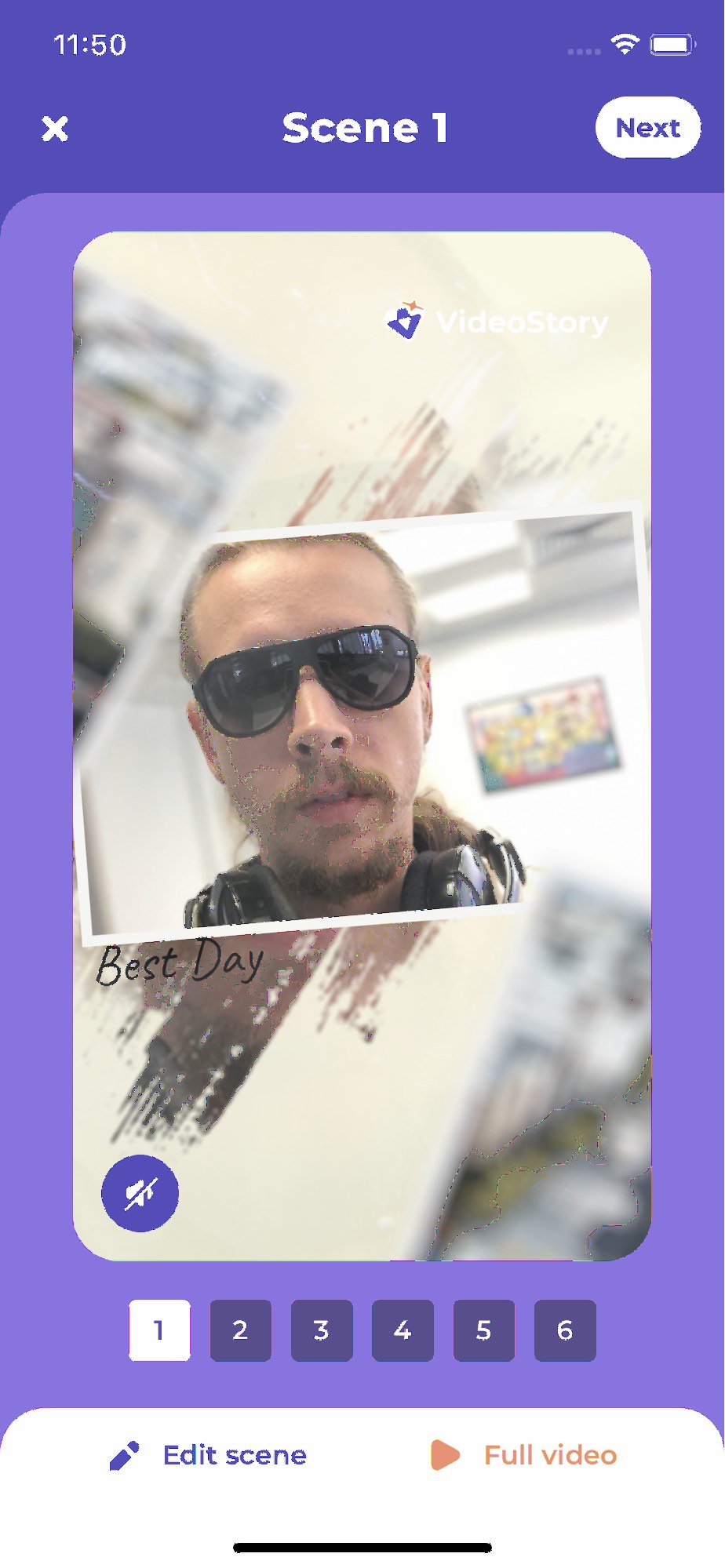 Verdict
This is a fantastic app for anybody looking to breathe new life into their social media presence, although there are some limitations. 
Professionally Designed Templates
Fast Rendering
Easy to Share
Requires Stable Internet Connection if templates were not downloaded previously
iOS and Android app: https://videostorypro.com/