Vehicle leasing company Vanarama has created a 360-degree Apple Car model based on Apple patents. The concept Apple Car looks like a compact SUV with rotating seats, pillarless sides, and more.
Vanarama's Apple Car concept looks like a typical vehicle from the future. It has sharp lines, wide grilles, and a screen across the dashboard. The design has features carried directly from Apple's patents, so there's a solid chance the features could make it to the real Apple Car.
Aside from Apple's car patents, the design is inspired by existing Apple products. The front grille is inspired by the Mac Pro's circular vents. The retractable door handles resemble the iPhone's side key, and the frosted silver color has been based on a popular Apple color scheme since the iPhone 4.
Apple Car Features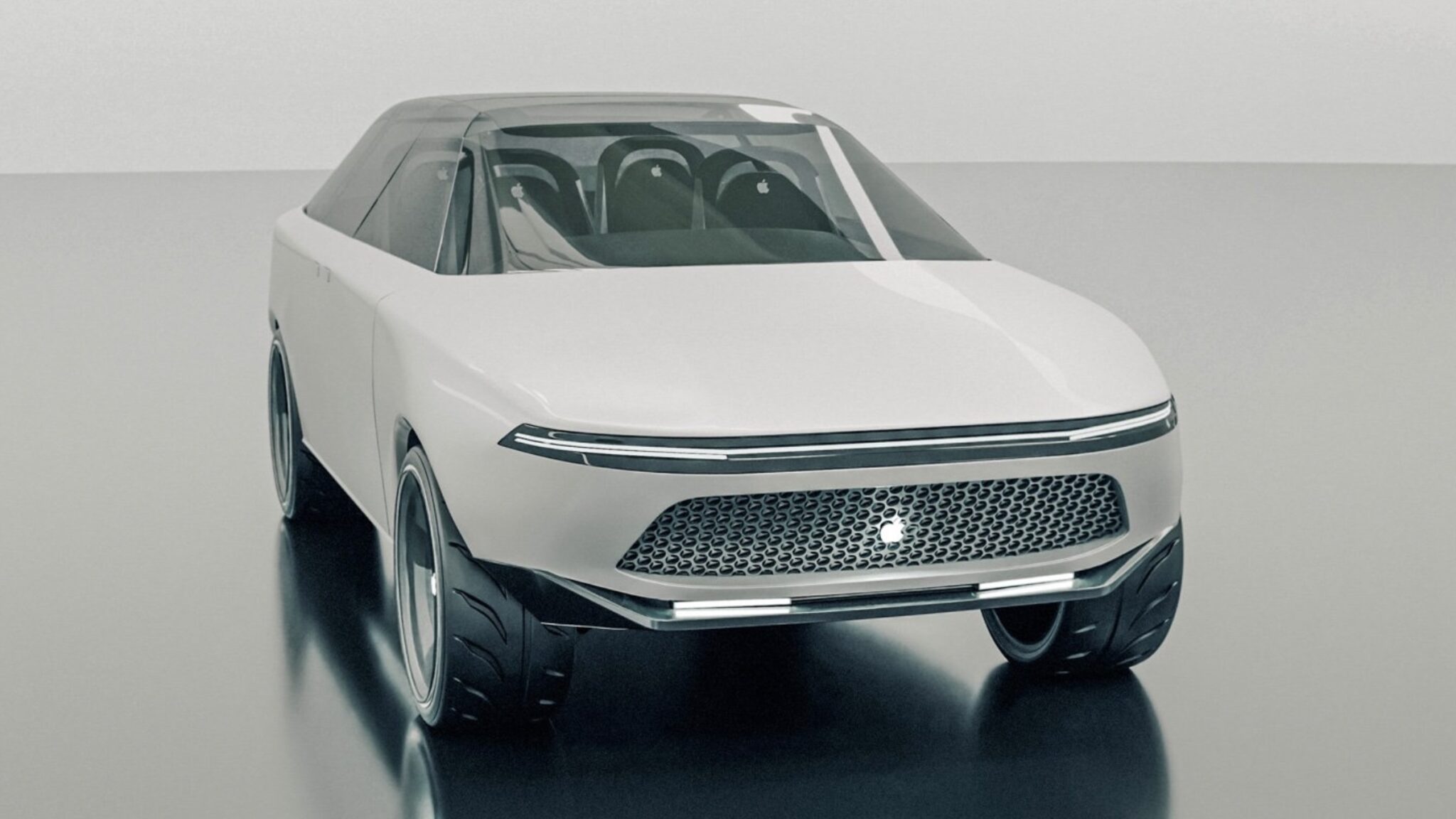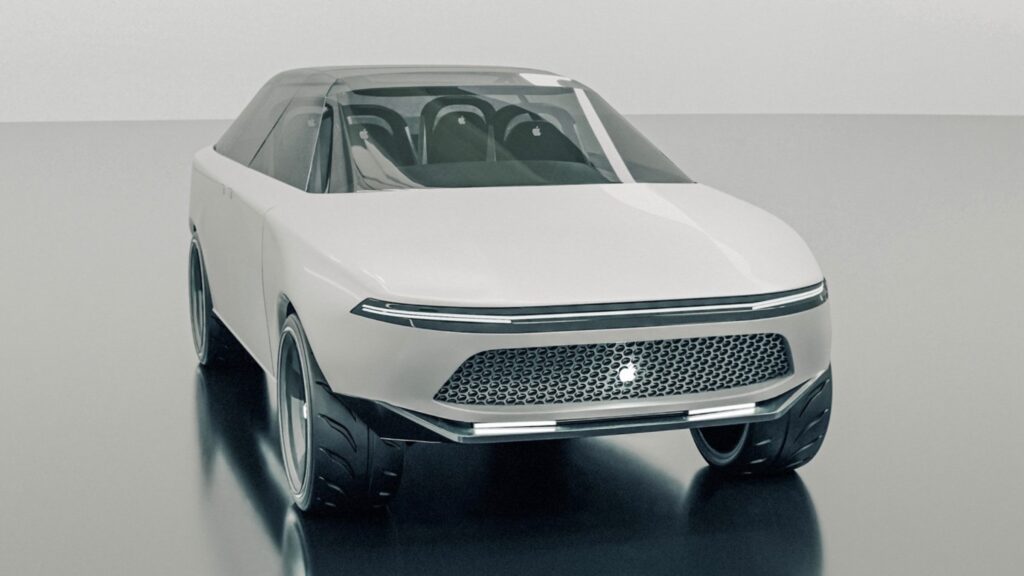 Based on the patent and Vanarama's Apple Car design, the most striking feature is the MacBook-inspired glowing Apple logo at the front of the vehicle. The exterior also comes with an Apple logo on all wheels.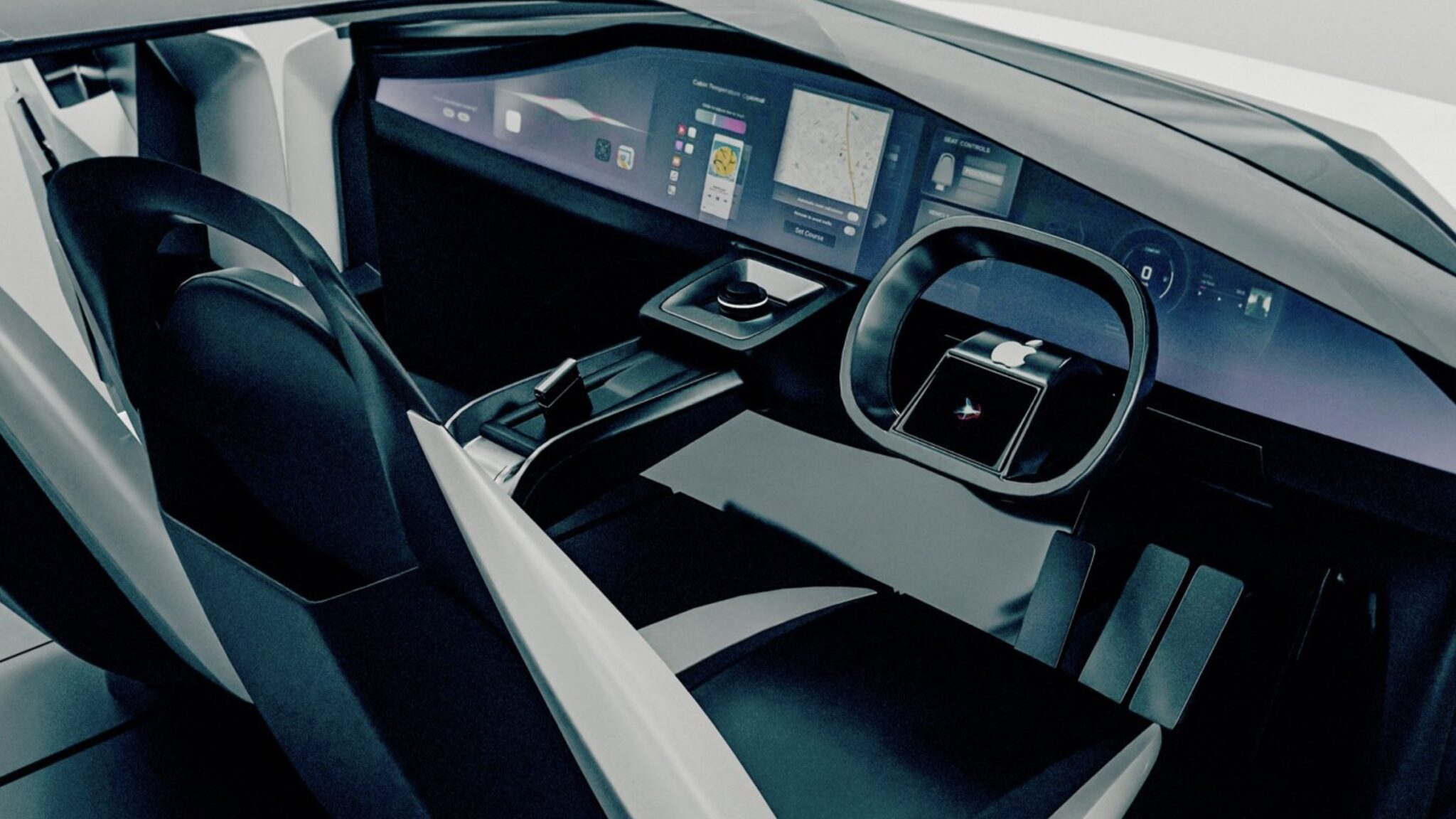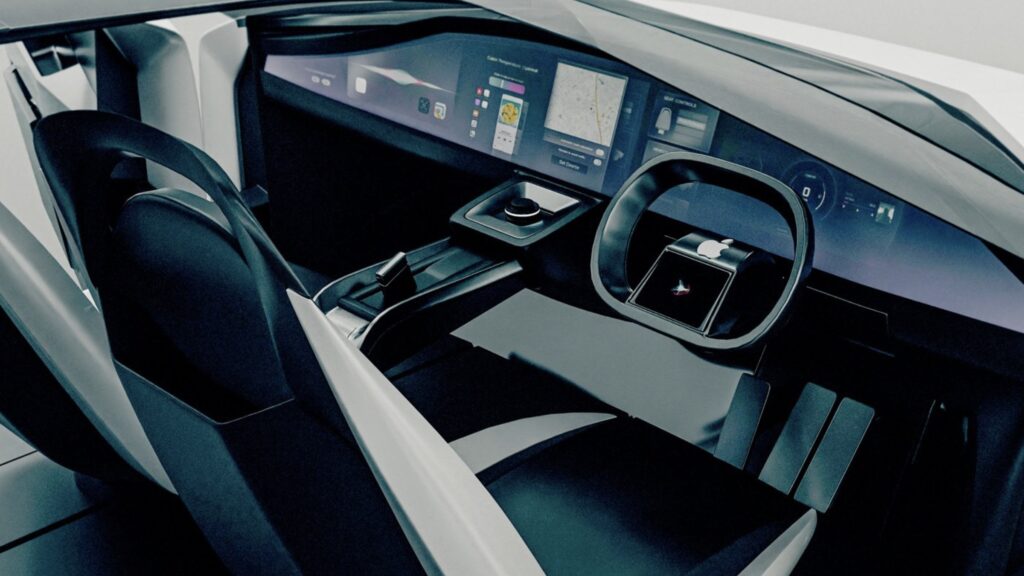 Inside the Apple Car, you'll see the Siri voice assistant on the steering wheel. This is one of the patents Apple has filed. You can see two more patents on the dashboard. The first one is the seamless display patent, which means the screens don't have any borders look like one clean screen. Then we can see the customizable dashboard patent, which will let the driver place the controls wherever they like.
On the side, you'll see an Adaptive door patent, which means the vehicle's doors will offer better headroom and boarding space. Lastly, there's the pillarless design, which means there's no pillar where the door meets the windshield. This effectively eliminates a blind spot while driving and adds to the car's looks.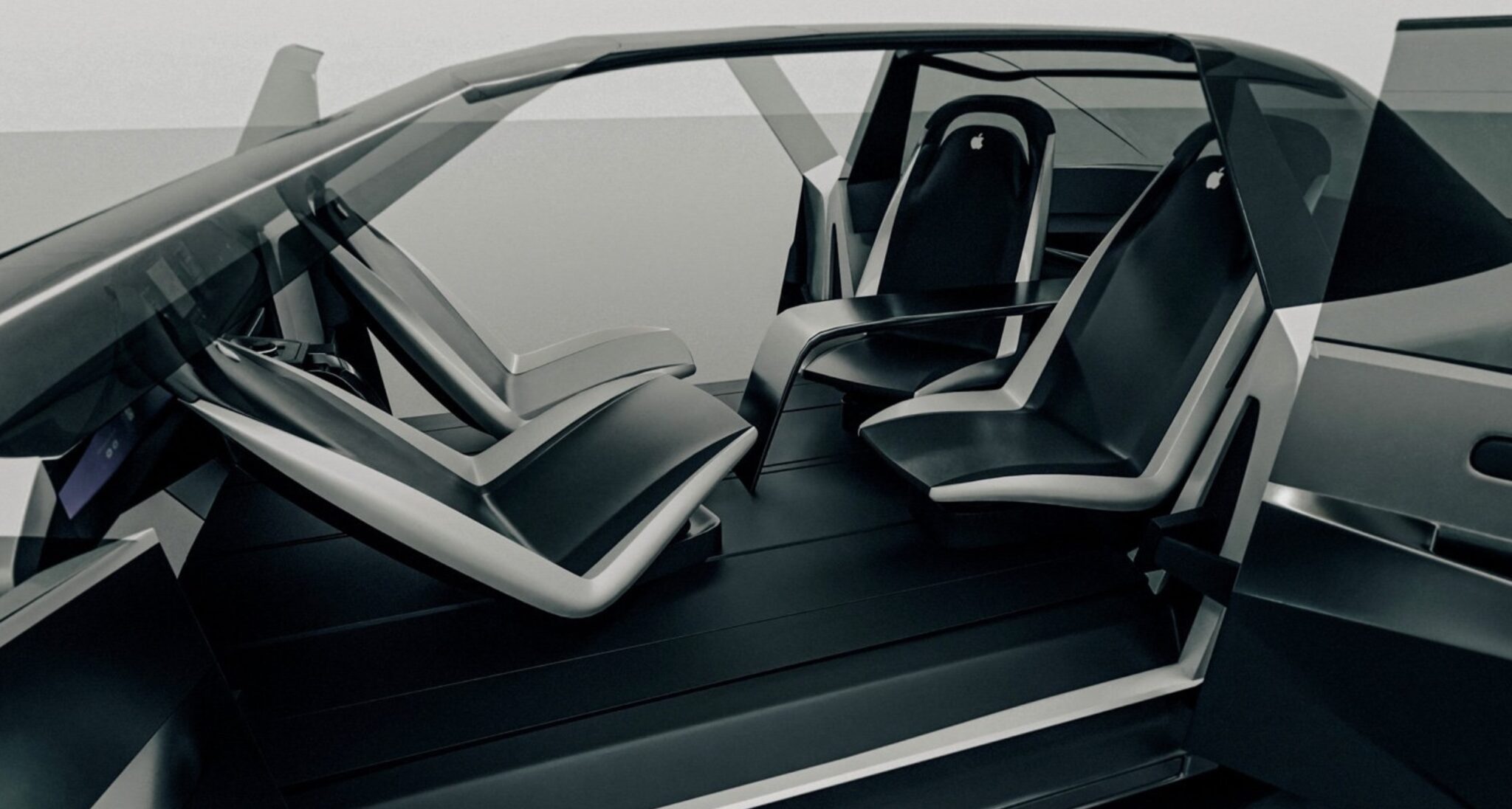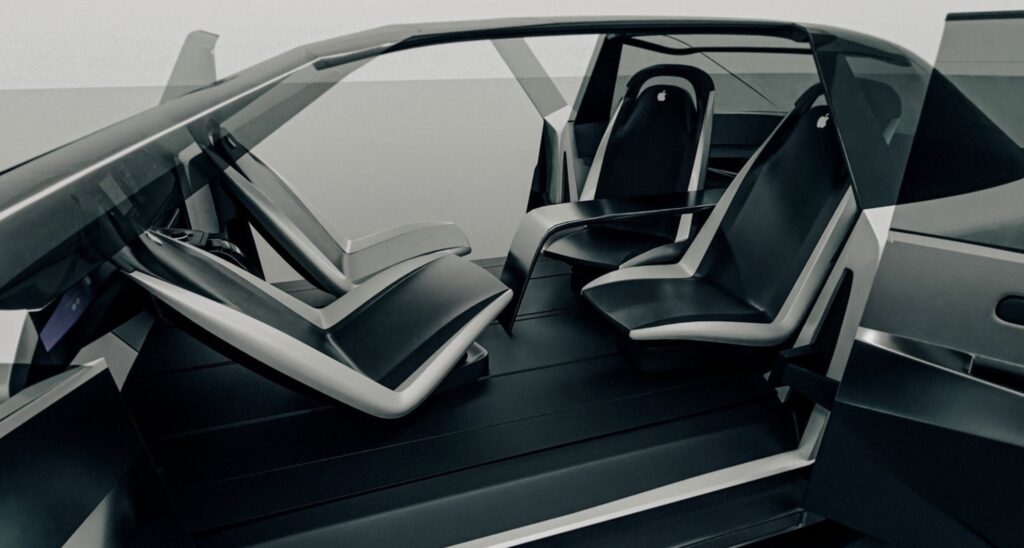 The compact SUV silhouette also means that the Apple Car will be a roomy family vehicle. It has also been hinted at in the previous renders of the vehicle. The format should also give Apple enough space to play around with revolving seats, presenting big and bold displays, and fitting larger batteries for the long haul.
Aside from this, Vanarama also has a rough sketch of Google and Samsung's car patents and what the interiors may look like in those vehicles. You can check out all of these on Vanarama's website.
What do you think of this futuristic design? Let us know your thoughts in the comments.