I
f your social media feeds are filled with the selfies of your friends next to some famous painting, and they have some similarity, blame Google. The tech company's "Google Arts & Culture" app has gone viral, thanks to its newly acquired ability to match your faces with portraits in museums.
Google Arts and Culture app was launched long back in 2016, and it served as a way to learn about places and events that shaped and formed the world as we know it. It also has collections from the most famous museums. In the latest update of the app, a new face-matching feature has been added.
Note: The feature is currently limited to the United States. I had to use a VPN service to access this feature on the app. In case you wish to grab a top-rated VPN for unlocking features and websites, read our top 10 VPN list.
How to use Google Arts & Culture face matching app?
1. Download the app
As per your smartphone platform visit Google Play and iTunes and download the app on your Android or iOS device.
2. Find this thumbnail on home screen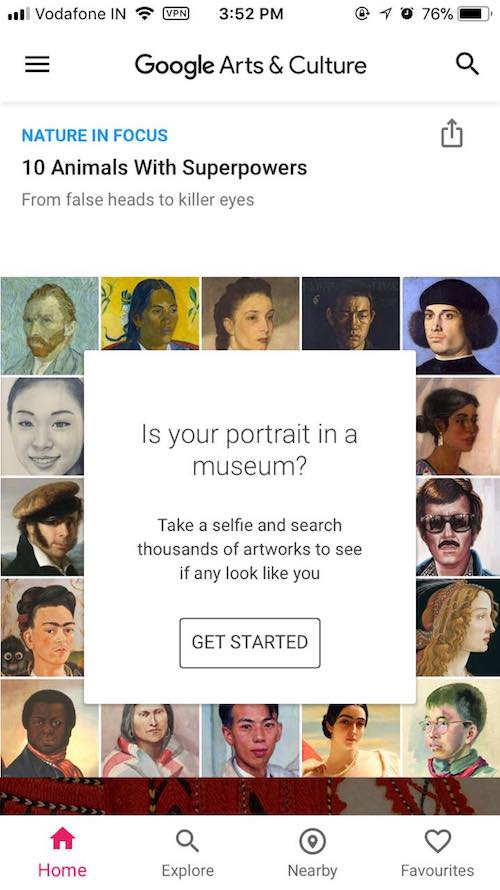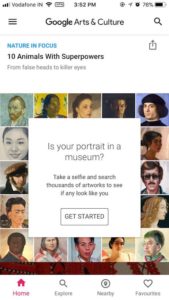 Google Arts and Culture app has been designed as a collection of different artworks, and it's not just dedicated to the face match feature. So, you have to scroll down on the home screen until you see "Is your portrait in a museum" section. Now click on Get Started.
3. Take a photo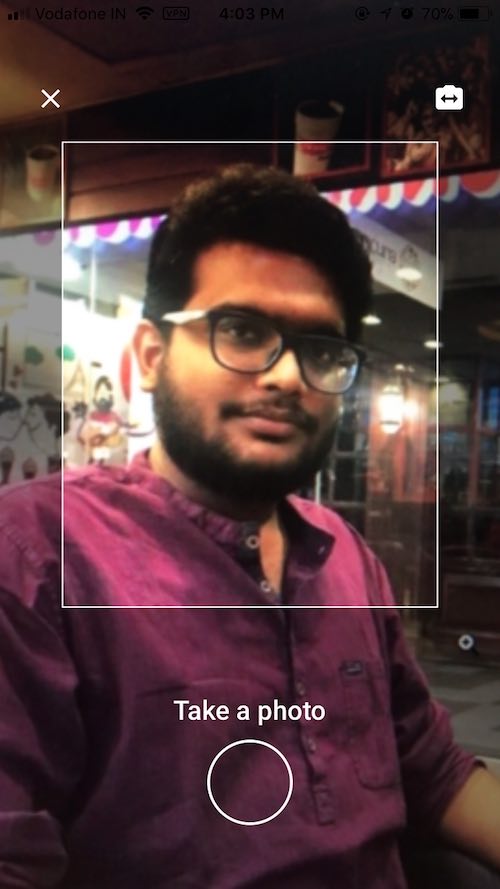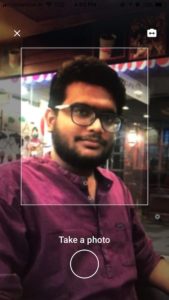 After clicking the Get Started button, the app will ask for camera permissions, and you're ready to shoot. You are also told that the photos will be sent to Google for finding artworks and Google won't use this data for any other purpose. If you're comfortable with this explanation, take the photos and let Google do rest of the work.
4. Google matches your pictures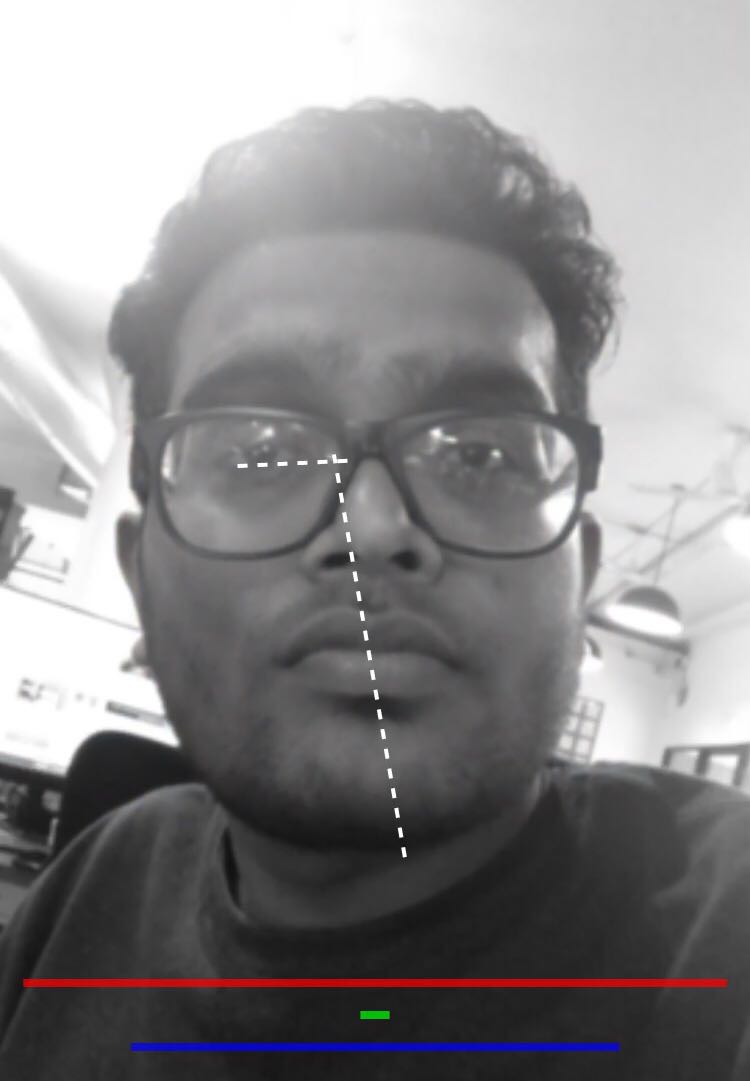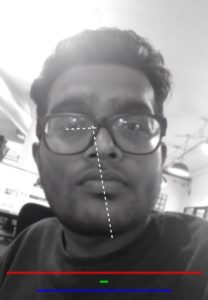 After you click the picture, the app analyses your face, and you can see colored lines over the black and white image.
5. You get the results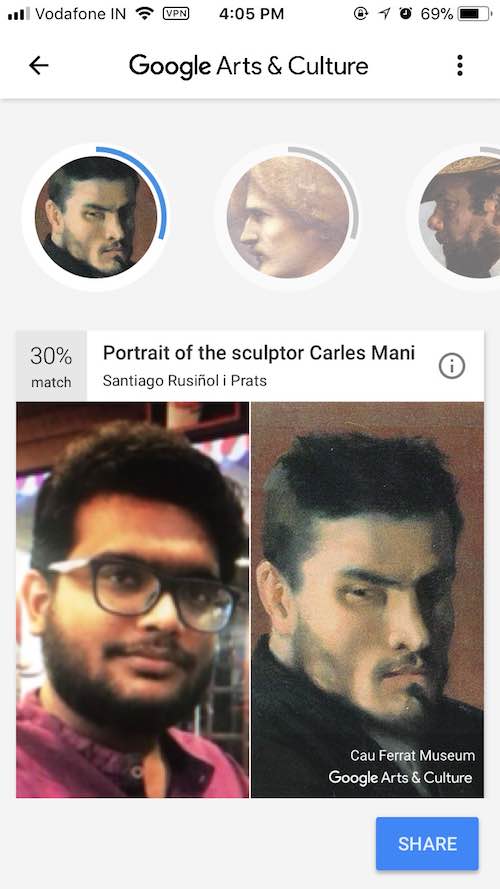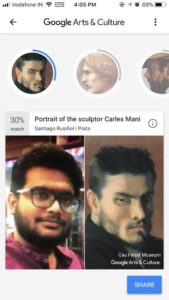 After matching is complete, which takes 1-2 seconds, the app shows different paintings that it assumes resemble you. It also shows a percentage with each picture.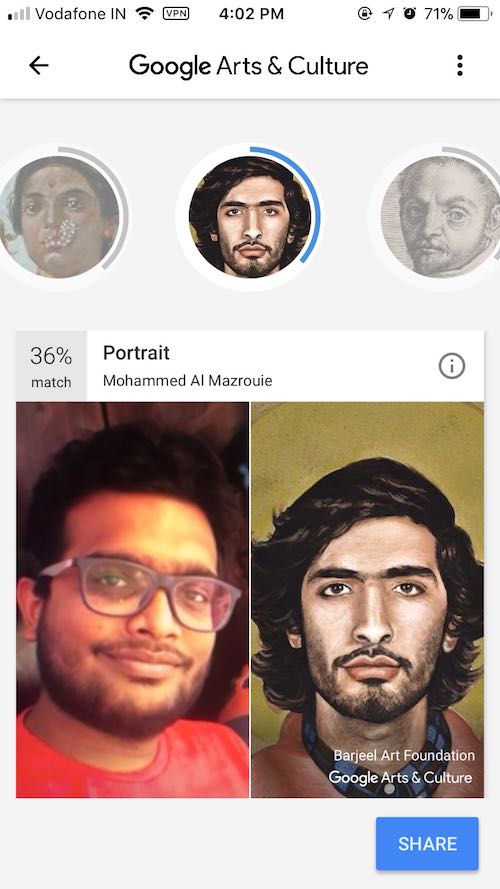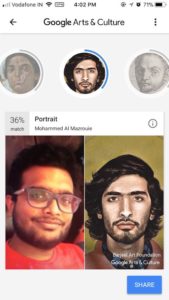 Go ahead, give Google Arts and Culture app a try. Given the increasing popularity of this feature, I guess it'll be soon made available to other parts of the world pretty soon.