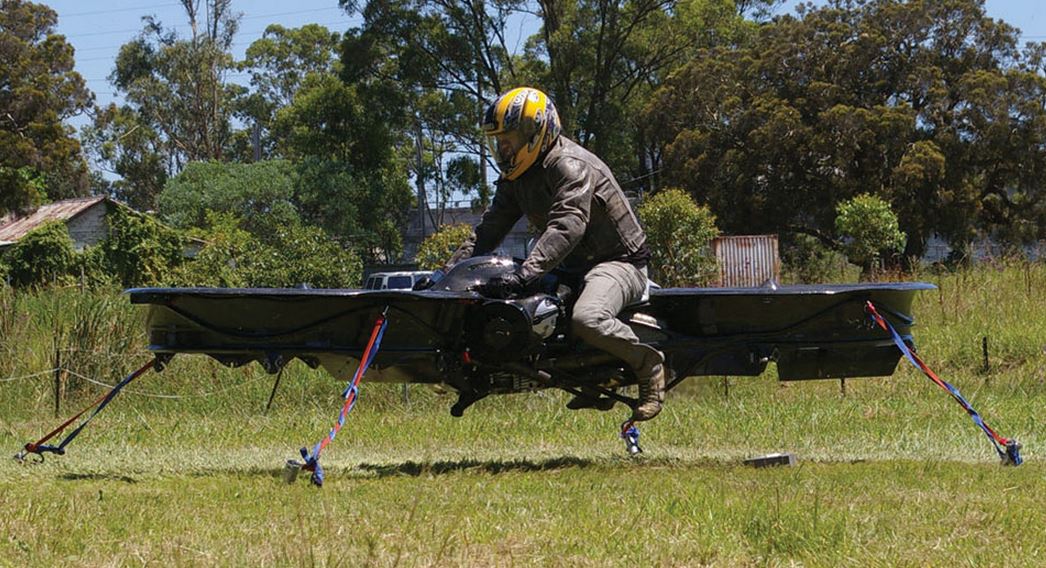 Already a military superpower, the USA army yearns for more. And getting more advanced than the other countries and laying hands on sophisticated gizmos is the key to stay at the top.
T
he US Army has demonstrated its clairvoyance by signing a deal with two tech giants Malloy Aeronautics (MA) and Survice Engineering to develop hoverbike technology for the US Department of Defense. The Army has set the requirement for a new class of Tactical Reconnaissance Vehicle (TRV).
Malloy Aeronautics is a UK based private limited engineering company that focuses on designing and building the best aero engineered design solutions money can buy, at an affordable cost whereas Survice Engineering Company provides unparalleled services, particularly in the areas of combat system safety and survivability to the United States Department of Defence. Both the companies announced their deals with the US Military last Tuesday at the International Paris Air Show that includes building a rugged Hoverbike for its soldiers, giving them leverage at the battlefield.
Lt. Governor Rutherford said
I am pleased to join with SURVICE Engineering and Malloy Aeronautics to announce their partnership on the Hoverbike, which represents a new frontier in aviation
Chris Malloy, founder of Malloy Aeronautics had started working on the hoverbike project as a hobby, which later turned into a fruitful business due to its tremendous future prospects. In its latest development, Malloy has showcased the Hybrid Hoverbike that weighs about 270 kgs. The company claims that its cutting-edge prototype  can travel over 90 miles, for about 45 minutes, with its tank full of gas. The Hoverbike project with the addition of extra features,  could cost more than £45,000.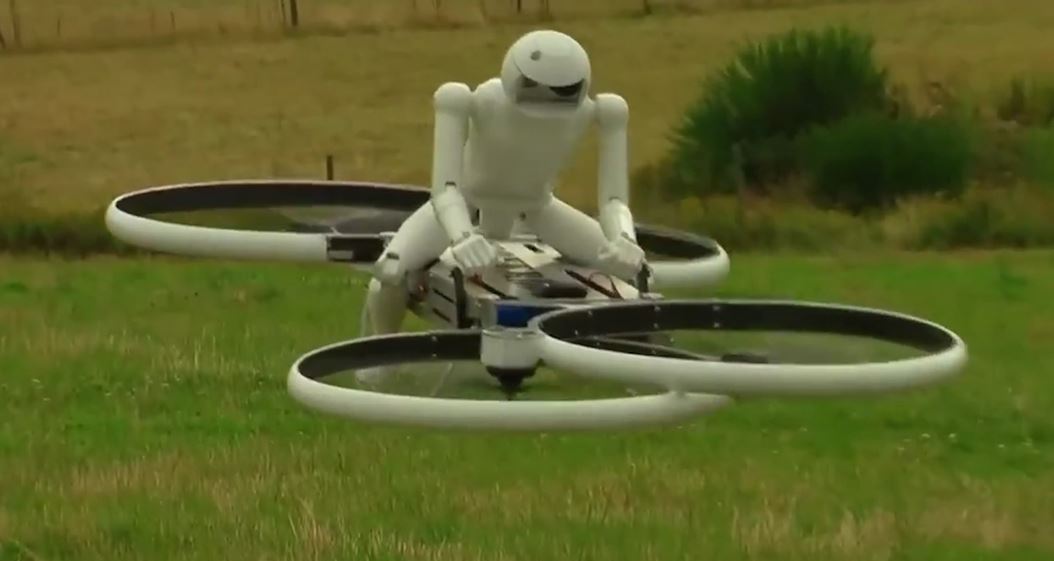 For now, however, the company is producing a  1/3 sized version drone of its proposed design to raise fund for the full sized prototype.
According to the drone inventor Chris Malloy
This drone was originally built as a proof of concept for our latest full-sized Hoverbike prototype. After testing the 1/3rd Hoverbike, we realized that it had lots of features that made it a fantastic drone, not only this – selling this scale Hoverbike to the public would allow us to raise funds to continue the development of the manned version
MA confirmed that once developed, the final design would be a great ride for the commuters. It would have a powerful engine to give it a lift and propel forward and also a light carbon fiber body.
The bike is being developed both for the Military purposes as well as civilians. So it will be cost effective, 'relatively' and more rugged.
If all goes as planned, then US would soon be having an army of StormTroopers..
Also See: Meet Hendo Hoverboards – World's First Real Hoverboard