Apple's iOS 15 update is slated to be the most advanced mobile operating system released by Apple's team of developers thus far. Among the exciting and cutting-edge new features include Live Text to recognize text in images, Focus to help users concentrate on specific activities, richer Spotlight search results, extended iCloud+, Visual Look Up for object recognition, and so much more. Updates are often highly anticipated, as developers try to improve on the user experience and add-on features that not only look better but help users more easily navigate their gadgets. However, sometimes, early adopters may stumble upon bugs that may hinder their user experience.
New releases of iOS can be buggy, but if you're concerned about iPhone update problems and potential issues, there's no need to worry. These issues are usually easily rectified, and the best fix for problems related to upgrading to iOS 15 is simply having the right software to deal with anything that crops up during or after an update.
Possible iPhone update problems when upgrading to iOS 15 – and solutions
Issues such as being stuck in an iPhone boot loop, losing data, and performance problems are some of the problems that users may face. These issues might be major, preventing you from using your device normally; or, they may be minor, in which case, you'd still be able to use your phone, albeit with some annoying errors. Either way, it's not an ideal experience.
There are several other ways in which you can be affected. For instance, the release notes for iOS 15 Beta 8 show that the Find My Network text is not displayed in languages other than English. This can be a major issue for non-English speakers. In other cases, some of your data might be missing because it wasn't restored to your device, or you may not have a recent backup. Some apps may also not work after the upgrade because developers have yet to update their apps. Rarely, you may find that you're unable to upgrade to iOS 15 even though your device is deemed to be eligible.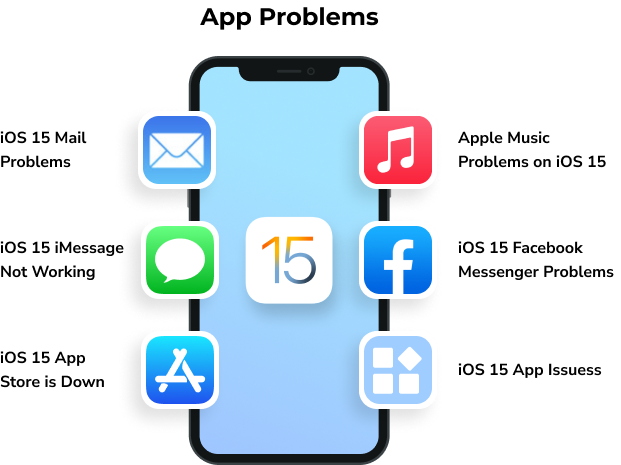 Commonly reported issues
Here are some other issues you may face when attempting to upgrade to iOS 15:
iOS 15 update fails
iOS 15 update stuck
iOS 15 Installation error
Stuck at verification for iOS 15
Update Server for iOS 15 not reachable
Tips and tricks to rectify these problems
Luckily, most of these common issues are easily resolved with basic troubleshooting steps. In general, it is recommended that you begin with the simplest solution and then work your way up the complexity chain. Some of the things that you can try to mitigate these issues are:
Using iTunes to update instead of using local software update options
Restarting your phone sometimes resolves simple errors
Switching to a different Wi-Fi network or turning the Wi-Fi on and off
Factory-resetting the phone
Deleting the older iOS profile before updating
Do an over-the-air update
Downgrade back to iOS 14 and wait for a more stable iOS 15 release
If none of these solutions work, it may be time to turn to a third-party application designed specifically to deal with iOS update issues and other problems related to your smartphone.
Introducing the powerful new Wondershare Dr.Fone Version 12.0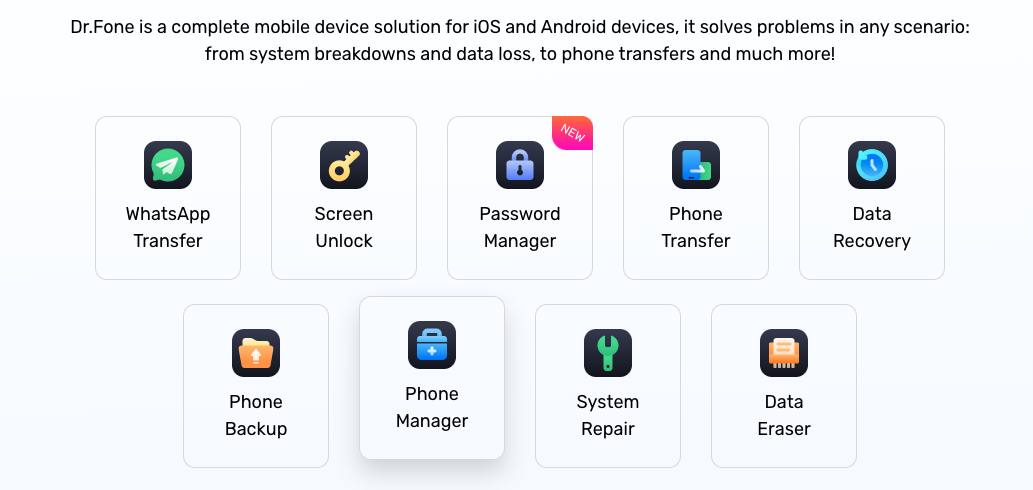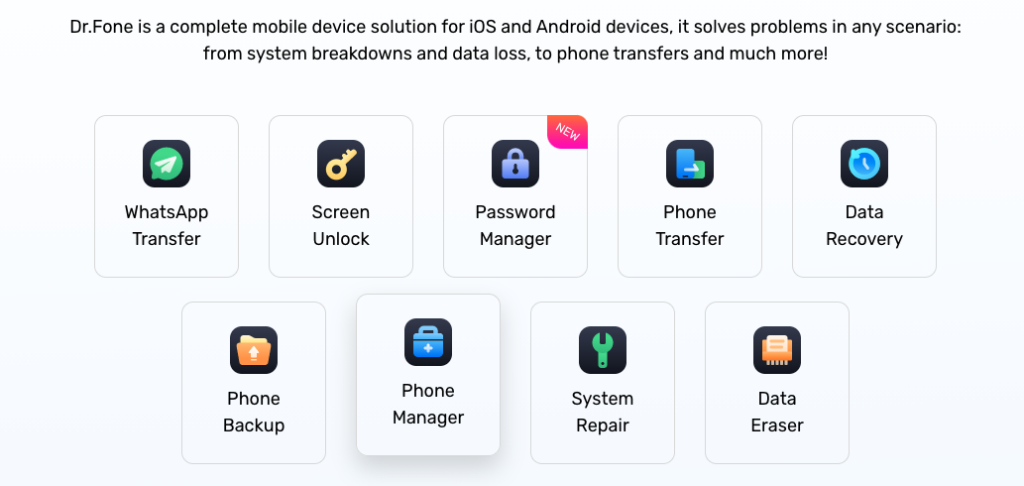 Dr.Fone is a one-click solution for iOS and Android devices, it solves problems in any scenario. It supports fixing all iOS upgrade problems, which are both before and after you upgrade to the new operating system. Dr.Fone iOS tooklit can handle all common problems such as:
iTunes errors for iOS 15
iPhone system repair requirements
Recover lost or deleted data after iOS 15 update
Bricked iPhone
Activation failed – iOS15
Device cannot be restored – iOS 15
Phone stuck on Apple logo, recovery mode, etc.
In addition to tools to resolve these iOS 15 upgrade issues and other general problems, Dr.Fone offers users several other advantages:
Minimalistic UI design for maximum usability and user-friendliness
Clearly laid out modules for various iPhone issues
One-click action for most functions
90% of users prefer using Dr.Fone over traditional methods to fix iOS 15 update issues
Dr.Fone – Not just for iOS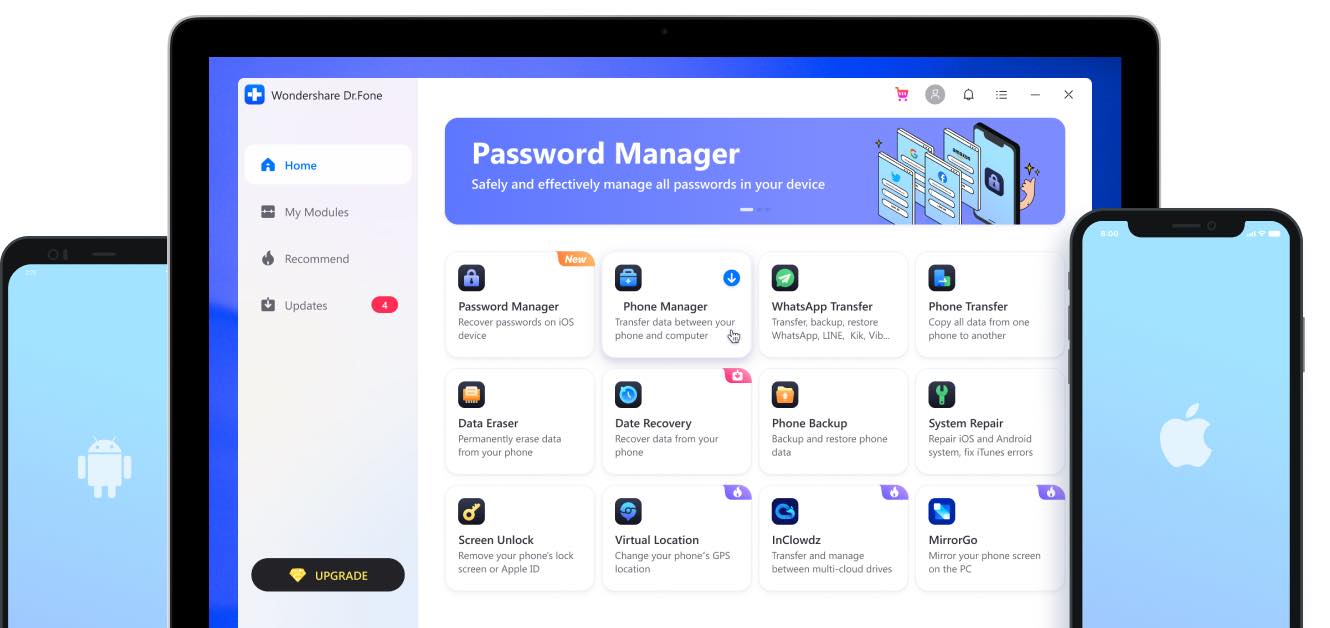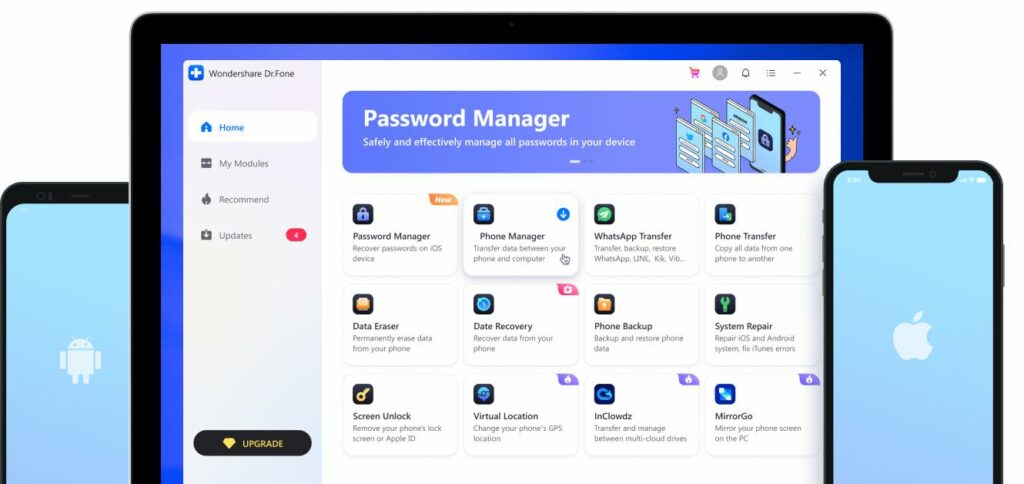 The Dr.Fone Full Toolkit is a powerful collection of useful modules for iOS and Android devices. The core product offers key functions for both types of devices, such as data recovery, phone manager, phone transfer, WhatsApp transfer, screen unlock, system repair, phone backup, data eraser, and iTunes repair. There are also iOS and Android versions of the Dr.Fone Toolkit, which contain OS-specific software modules for different functions. There are also several new additions to the Dr.Fone iOS Toolkit and Dr.Fone Android Toolkit as outlined below:
Dr.Fone Password Manager (iOS) – This new module can recover all accounts and passwords from your iOS device, including Apple ID, email, websites, app logins, screentime passcode, saved Wi-Fi logins, etc.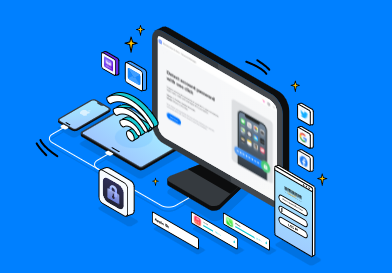 Dr.Fone Data Recovery (Android) – This existing module has a new function to "recover deleted WhatsApp messages" could be utilized to restore to your device or save for later.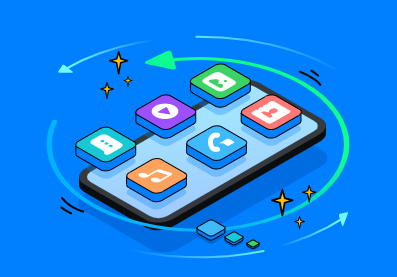 Dr.Fone Phone Manager (iOS and Android) – These modules for iOS and Android now have a "Download resources of social media" feature to save social media content from your phone directly to your desktop. Easy one-click transfer.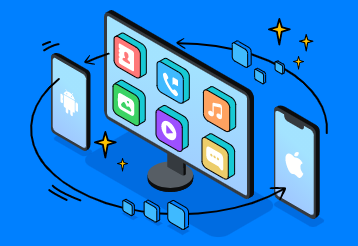 New Interface – The recently released Dr.Fone version 12.0 has a slick new UI that is more intuitive and simpler to navigate. It contains clear iconography and labeling, making it easy to access the plethora of new features.
Wondershare Dr.Fone is available on both Mac and Windows, with support for the latest versions of both operating systems.