If you own an iPhone 5, head over to the Settings of your device and update it right now if you haven't already.
Apple has issued an advisory for all the iPhone 5 owners to update their device before November 3 or else the GPS receiver of the device will become non-functional. There are plenty of services like iCloud, App Store, email, and web that rely on the GPS receiver.
In July, Apple released a GPS Rollover bug update for iPhone 5 in the form of iOS 9.3.6 which ensured that iPhone 5 and older Apple devices still maintain accurate location functionality.
The reason behind the GPS rollover is the fact that the current GPS system is tuned to broadcast week numbers in 10-bits, therefore, week numbers are limited to 1023. Now, when the week number 1024 arrives this November 3rd, the systems that aren't configured to handle the rollover to 0, will malfunction.
Most iPhone 5 owners have received a rather tall dialog box on their device warning them to update their device or face the repercussions. The Cupertino giant has also released a support document to further clarify the severity of the issue.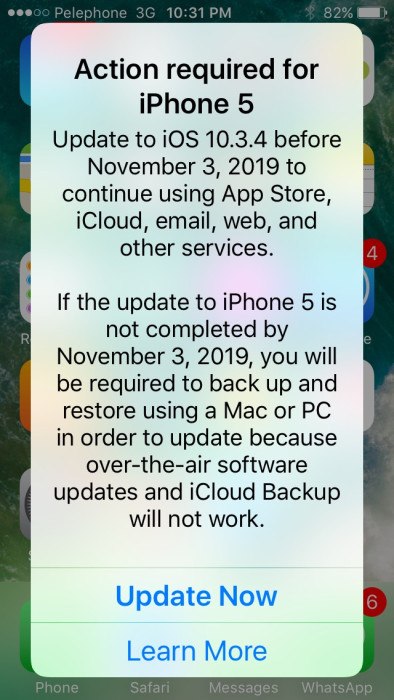 If you fail to update your iPhone 5 by November 3, you will no longer receive over-the-air (OTA) updates and the iCloud backup will also not work as the device won't be able to connect to a network. In such a situation, you will be left with the only option to backup and restore your device using a Mac or PC.
To update your iPhone 5, go to Settings, tap on General and then choose Software Update option.