The upcoming Jeep Compass and Renegade will soon become electric, more specifically hybrid vehicles in the near future. The new Jeep electric SUVs promise to be a cut above their current avatar.
In an interview with Autocar, the global president of FCA group Christian Meunier laid bare his ambitions to go all-in on electrification. This is why the upcoming Jeep Compass and Renegade will be PHEVs or Plug-in Hybrid Vehicles. There is a difference between these and hybrid vehicles; you can read more about that here.
But does the intention of Jeep's boss really translate into a usable PHEV? Here's what we know?
Jeep Compass Electric Car To Adopt Plug-in Hybrid Vehicle Avatar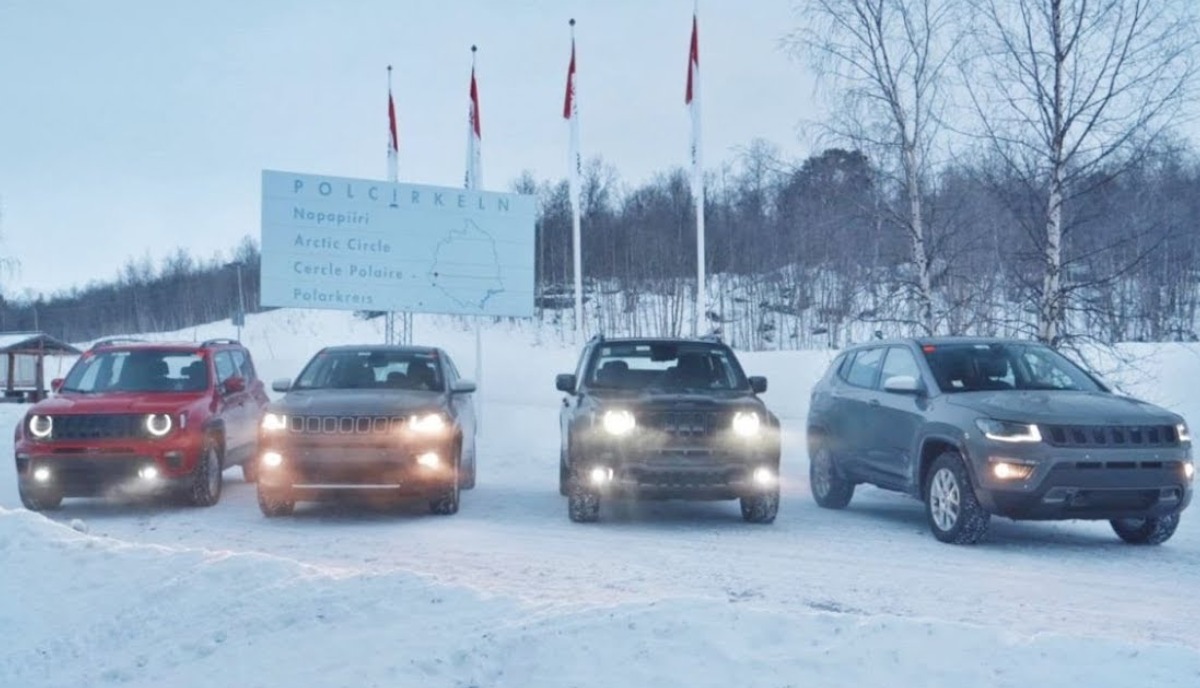 Both the Jeep Compass and the Renegade PHEV will come with a 50 km full-electric range and a top speed of 130 km/h in electric mode.
What's really interesting is Jeep will restrict the CO2 emissions from its Plug-in hybrid vehicles to around 50g per km.
The Jeep Renegade will feature a 1.3-liter Turbo engine producing 240 HP, along with an electric All-Wheel Drive (AWD) setup.
Speaking of All Wheel Drive, the 2020 Jeep Compass is based on Fiat Small-Wide architecture, which it shares with the Fiat 500L. Meaning the 2020 Jeep Compass is a Front Wheel Drive car that can send up to 50% of the power to the rear wheels.
Therefore, it'd be interesting to see how Jeep manages to implement an electric All Wheel Drive.
Where Are The Upcoming Jeep Hybrid Vehicles?
Recently, both plug-in hybrid SUVs, the Jeep Compass and Renegade, finished a 3,800 km or 2,361-mile ride from Turin in Italy to Arjeplog in Sweden.
One of the purposes of this multi-objective journey was to simulate real-world driving conditions for these vehicles.
Since these vehicles will have an all-electric range of 50 km, the efficiency of the battery and powertrain at different temperatures and weather conditions was also tested.
We received a glimpse of these vehicles in March 2019. Jeff Hines, head of Jeep EMEA, informed us that we'd see these vehicles at the start of 2020.
In early 2021, Jeep also plans to roll out a Wrangler Plug-in Hybrid vehicle, according to Hines.
Will the new Jeep hybrid vehicle lineup be able to attract the EV enthusiast crowd? Well, not exactly. A good reason is the low 50 km electric range. A range of at least 220 km or 136 miles should be offered with PHEVs to effectively use them in electric mode for daily driving.
However, I am no market expert and would like to see how the public reacts to the upcoming Jeep plug-in hybrid vehicles.