Adding to the uncanny gadgets category, an obscure manufacturer named "Craob X" is advertising an ultraslim laptop without any ports.
This forthcoming laptop takes the trade-off between slimmer design and connectivity ports to the extreme. Usually, we see the thinnest notebooks sport a USB Type-C port at the least. But this kind of chassis, which has no ports whatsoever, is outlandish in every sense.
My Laptop Guide first leaked the news about this freak of technology earlier in the week. Furthermore, the report stated that Craob X's ultrabook is "the world's first portless laptop." As per the company's website, it is also the first laptop to use a wireless charger that snaps right onto the back of the screen.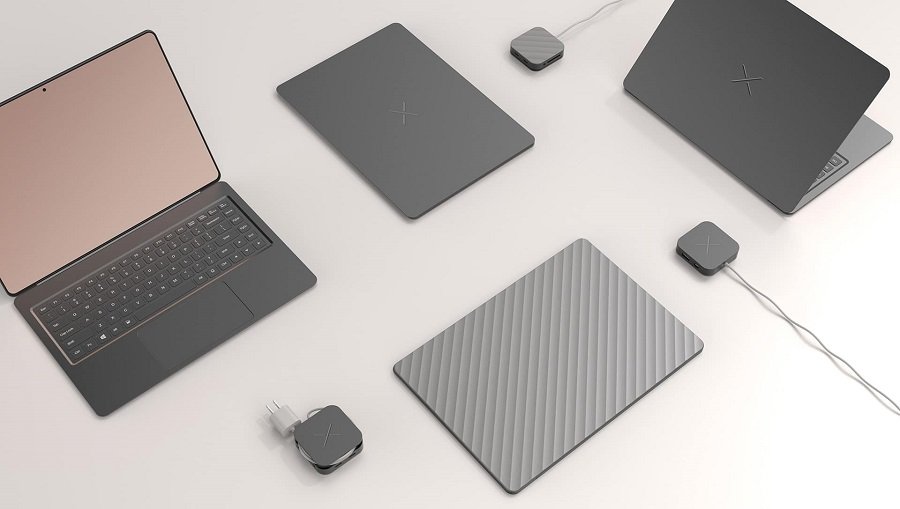 Craob X Ultrabook Specifications
Understandably, Craob X's design, dimensions, and weight are its most striking aspects. The official site mentions it as just 7mm or 0.28 inches thick and weighing in at 1.9lbs or 0.86kg. Additionally, it features a bezel-less, edge-to-edge screen along with a dot-notch for the camera.
As mentioned before, another highlight of this laptop is that it comes without any ports at all. This means all connectivity will rely on wireless options such as Bluetooth and WiFi. However, the product page only mentions support for Intel WiFi 6E at this point.
Also, there is no charging port either as the device is solely dependent on wireless charging. The manufacturer's page also reveals a proprietary magnetic wireless charger that features connectivity ports such as USB-C, USB-A, Thunderbolt, an SD card slot, and a headphone jack slot.
Moving on to the key specs, the ultrabook flaunts a 13.3-inch 4K UHD+ display and packs the power of a 12th Gen Intel Core i7-1280P chip. Adding to that, the graphics are powered by the onboard Intel Iris Xe GPU. It also supports up to 32GB LPDDR5 RAM and up to 2TB PCIe 4.0 x4 SSD.
It is important to note that Craob X's laptop doesn't have a release date yet, and the website vaguely says "coming soon." Given this manufacturer's unknown history, these specs could be taken with a pinch of salt. Nevertheless, this "portless laptop" gives us a glimpse of what laptops might look like in a truly wireless future.
Anyway, what's your opinion on this? Would you ditch physical ports to go completely wireless? Do you think portless laptops will become mainstream in the near future? Sound off in the comments section below.