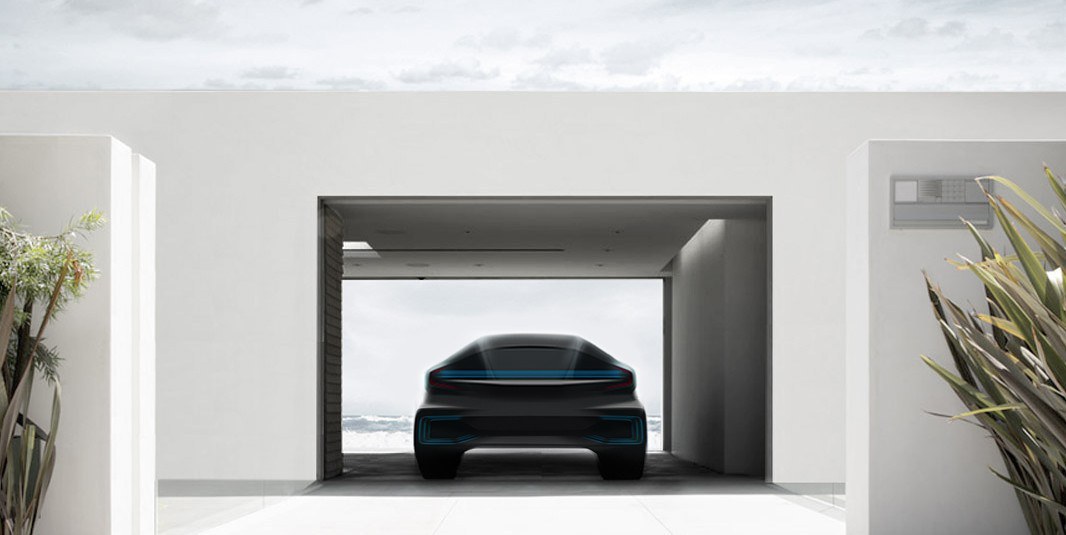 Short Bytes: Faraday Future, a new company, resembling traits with our Dark Night, has been found after almost a year and a half of the secret operations they were performing at their facility in Los Angeles, is speculated as a direct competitor to the game-changer Tesla Motors. But the minds at Faraday Future don't think so, they want to re-imagine the way use cars, allowing you to "subscribe" them and interact with them.
W
e all have fascinated about the beasts offered by Ferrari, Lamborghini, Porsche, and many other big names in the list of horse powered automotive. Then came Tesla Motors, with their Roadster and the futuristic fully electric Model S and Model X, with a potential to change how we harness our transportation needs with a sense of eco-friendliness, being the protector of our mother nature.
Tesla did mark a revolutionary milestone in the history of automobiles, as they have been quite successful representing the future of our vehicles. And now there is another entrant in the race to revolutionize the automobile industry, named Faraday Future, quite strange as their name suggests, have been working since 18 months on their "highly secret" project, assumed to be a fully electric, probably to give a tough competition to the current pioneer Tesla Motors.
No one knows who they are, where they came from, and what they are up to, but it was born out of simple conversation between three office guys.
"Three people sitting around in an office, discussing the future of the car and what people's mobility would be in the future. Eighteen months later, we've got over 400 people working from all over the world", said Nick Sampson, head of Faraday Future's engineering and R&D. Well, some speculations do point toward some Chinese investments being the sole financial power behind this work of secrecy. As per their intentions are concerned, not much of them have been divulged, but only their hankering to be different from the traditional companies, to present your car as a subscription, not as a product.
The Tesla Vs Faraday Future is well obvious considering the notion of Future being on the similar path as Tesla in 2003, started by two guys Martin Eberhard and Marc Tarpenning, and then Elon Musk become the chairman and the CEO from being a backstage investor to Tesla. Sampson said,
Many people look at Tesla and think they've done it differently than the traditional auto industry — and they have. But there's other ways and other things we can capitalize on, and Future doesn't want to be recognized as another Tesla. "We're creating an environment that's even more creative, even more innovative for people.
Faraday Future wants you interact with your car rather than just being an owner, with a whole set of knowledge they'll be putting in their car, you'll tell your car where you're heading towards and it should be able to think where you may probably take a break, based on the previous trips on that route.
Inside a suburban Los Angeles industrial building that once served as an R&D facility for Japanese automotive giant Nissan, natural midday light spills through the windows. Today, a very different company occupies this space. I arrive at lunchtime. It's catered, in true startup fashion — there's no time to have your employees actually leaving the building for lunch, of course. By 1 o'clock, the cafeteria cleared out; there isn't much time for kicking back, even on a Friday afternoon.
writes Tamara Warren for The Verge
Also, they want to build a $1 billion production facility where they'll manufacture cars based on their devised unconventional methods, and you'll able to temporarily "subscribe" the car as per your need, but they're currently focusing to launch their secret at CES 2016, and finally hit the roads by 2017, as they say, but the time span does contradicts their futuristic ambitions.
Also Read: Elon Musk Uses Twitter To Hire Tesla Engineers For "Super High Priority" Project
Have a look at this amazing video:
Write your thoughts in the comments section below.