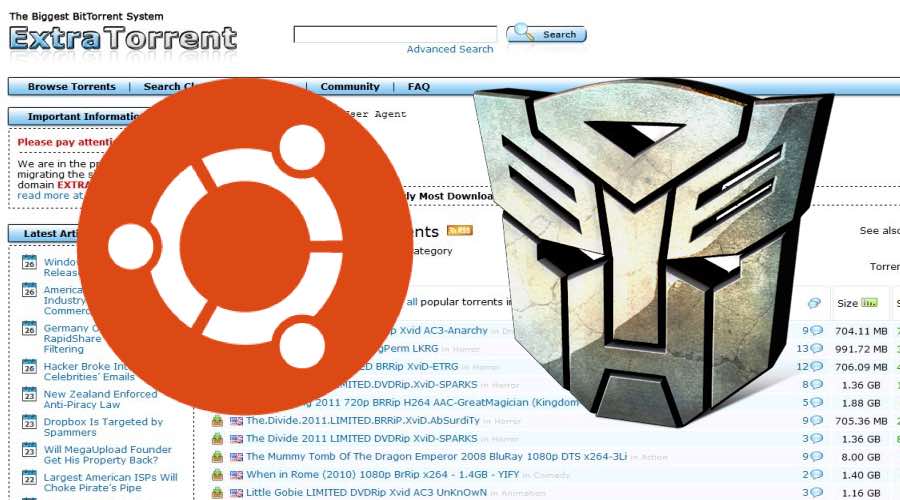 Short Bytes: Google processes about 3 million pirate links every day. While it uses the most advanced automated filters, mishap keeps happening every other day. Recently, Paramount Pictures sent a DMCA takedown notice to Google that resulted in the removal of a Ubuntu Linux torrent from ExtraTorrent website.
T
o fight piracy, the copyright holders regularly send DMCA takedown notices to Google. As a result, the search engine keeps deleting millions of pirated links from its search results. Due to these numerous takedowns, it isn't surprising if, on some occasions, an error is made.
TorrentFreak recently spotted a similar takedown request that affected Ubuntu Linux, one of the most popular open source operating systems.
Being a free and open source software, Ubuntu releases are made under the free software license. Therefore, people are encouraged to share and download these torrent. In fact, Ubuntu-parent Canonical itself offers BitTorrent as a download option.
Surprisingly, in a notice sent by Paramount Pictures, Google has been asked to remove an Ubuntu torrent page on ExtraTorrent. The notice says that, believe it or not, the Ubuntu torrent infringes the copyrights of movie Transformers: Age of Extinction.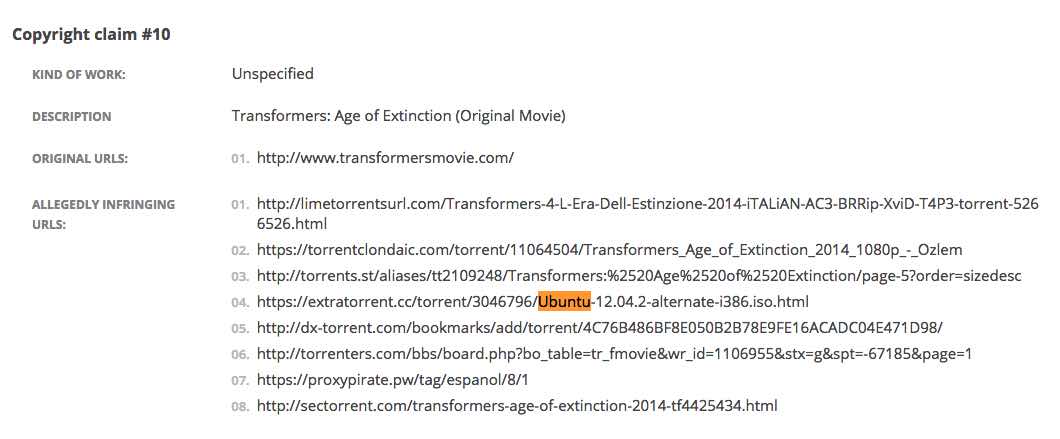 Moreover, Google even removed the search page from its search index. This happened, probably, because the search engine uses some automated method to scan the submissions and such mistakes are unavoidable.
If there's a thick frown rolling over your face, you should calm down because Google has to process about 3 million pirate URLs per day. Talking to TorrentFreak, a Google spokesperson said that the company uses best possible methods so it doesn't "mistakenly disable access to non-infringing material".
You'll be glad to know that a single Ubuntu download URL was affected by this step. You can go ahead and search (and find) many working Ubuntu Linux torrent links.
Did you find this article interesting? Don't forget to drop your feedback in the comments section below.
Also Read: New Piracy Kings And KickassTorrents Alternatives — The Pirate Bay And ExtraTorrent