A day after the Ubuntu 20.04 release, the Ubuntu development team is gearing up to make the next Ubuntu 20.10 groovier with "Gorilla."
Following the traditional method of codenaming each version, 'Groovy Gorilla' is now the codename for the Ubuntu 20.10. Well, others also suggested other name ideas as well — for instance, Gentle Gorilla, Gaudy Gaur, and Gallant Gazelle.
Groovy Gorilla To Succeed Focal Fossa
If you truly follow Ubuntu, you may know the process of choosing the codenames. Mark Shuttleworth, the founder and CEO of Canonical (maker of Ubuntu), is the person who finalizes the name. But before deciding, he browses the wiki and also goes through all Ubuntu community suggestions.
Then he comes up with an appropriate adjective and animal name starting with the same alphabet. Similarly, as a successor to 20.04 with the 'F-series' for 'Focal Fossa,' here comes 20.10 with 'G' for 'Groovy Gorilla.'
As per Oxford's dictionary, Groovy typically means fashionable, exciting, and excellent, which, of course, 20.10 is going to be. And what about Gorilla? I guess you surely know what a Gorilla looks like.
Ubuntu 20.10 Will Release On October 22
Iain Lane, Ubuntu core developer and desktop release team member, has also revealed the Groovy Gorilla release schedule. As usual, the development cycle is 26-week long with major event milestones such as feature freezes, UI freezes, kernel freezes, final freezes, and eventually the final release on October 22, 2020.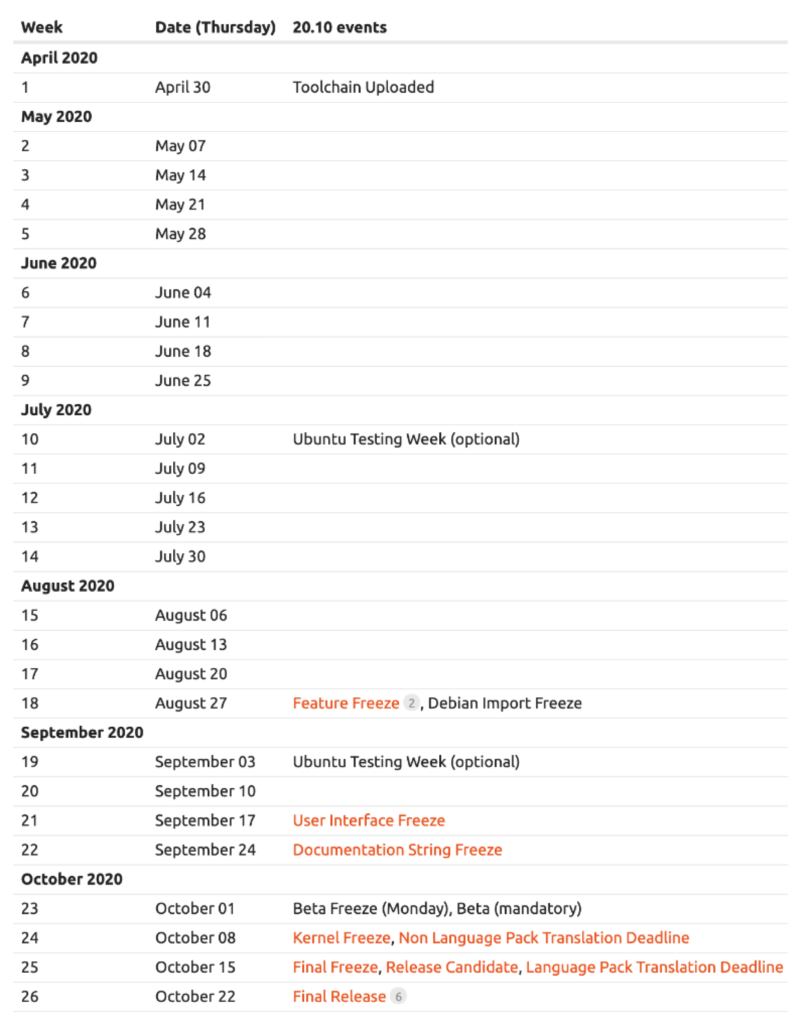 Now I guess you must be as curious as I am to know about the new feature addition. Truly speaking, it's still unknown, but Martin Wimpres, who works to make Ubuntu and Snapcraft, has put together a draft of release notes for Ubuntu 20.10 'Groovy Gorilla.'
The notes do not specify the exact enhancements, but most of the Ubuntu components are marked as 'To Be Continued.' In other words, we can expect the continuation of the same work where it was left in 20.04.
Photo Credit: Emmanuél Appiah