As we reported last month that Canonical will introduce a new theme variant in the upcoming Ubuntu 20.04 LTS, subsequently, the Ubuntu team has now added the new desktop theme to their daily builds updates.
The 19th week of the Ubuntu development cycle is about to end with a feature freeze. But before the end of new features and packages addition, Ubuntu 20.04 has included various new features.
Below you can see that there is a third option available in the appearance setting named "Window colors." The new variation combines a light background and a dark header theme.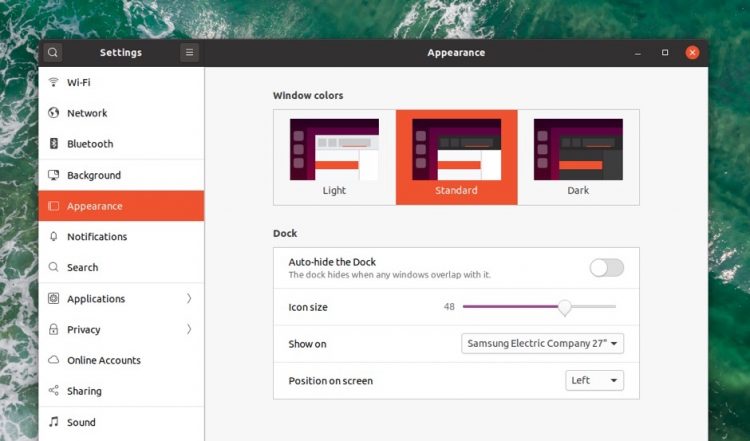 If you're a new Ubuntu user, you must know that you require to install gnome-tweak-tool as Ubuntu still doesn't provide an option to switch between the themes in the default settings.
You can install the gnome tweak tool by running the command:
sudo apt update
sudo apt install gnome-tweak-tool
For all other new features, you can read our continuously updated article covering the roadmap of Ubuntu 20.04 with new features and release date.
If you want to try out the latest new dark mode setting, you can download the daily build ISO from the official site.
Note: It is highly recommended to use daily build only for testing.
[button color="" size="" type="round" target="_blank" link="https://cdimage.ubuntu.com/daily-live/current/focal-desktop-amd64.iso"] Download Ubuntu 20.04 Daily build[/button]
Source: OMGUbuntu!