Following the tradition of a regular Long Term Support (LTS) release after every two years, the Canonical team is about to finish the development of the next LTS release, Ubuntu 20.04.
After Ubuntu 19.10, whose life support will end on July 2020, Ubuntu 20.04 is the much-awaited LTS with major updates and improvements with the end of life until 2030.
Ubuntu 20.04 LTS: Release schedule
If you don't know, Canonical follows a 25-week schedule for October releases and a 27-week schedule for April. Hence, the development lifecycle of Ubuntu 20.04 includes the 27-week release schedule.
As listed in the Ubuntu wiki, here are the key events with the release schedule:
Feb 27, 2020: Feature freeze
In the 19th week, the Ubuntu team stops introducing new features, packages, and APIs.
They start focussing on fixing bugs in the development release.
Mar 19, 2020: User Interface freeze
At this point, no other updates occur in the user interface. Subsequently, the documentation process also starts, including the latest screenshots.
Mar 26, 2020: Documentation string freeze
Following all features and user interface updates, creating and modifying strings ceases in the documentation.
Although, if string change is needed at the later stage, it would be added exceptionally with team approval.
April 2, 2020: Beta Freeze
It is the closing point for developers to experience Ubuntu before its final release and suggest any bug fixes or error.
April 9, 2020: Kernel freeze
The kernel freeze is a deadline for kernel updates.
April 16 – Final freeze
Final freeze is the penultimate stage of the final release. The team confirms all fixes.
April 23 – Final stable release
Finally, the finished product launches for everyone at the end of the development cycle.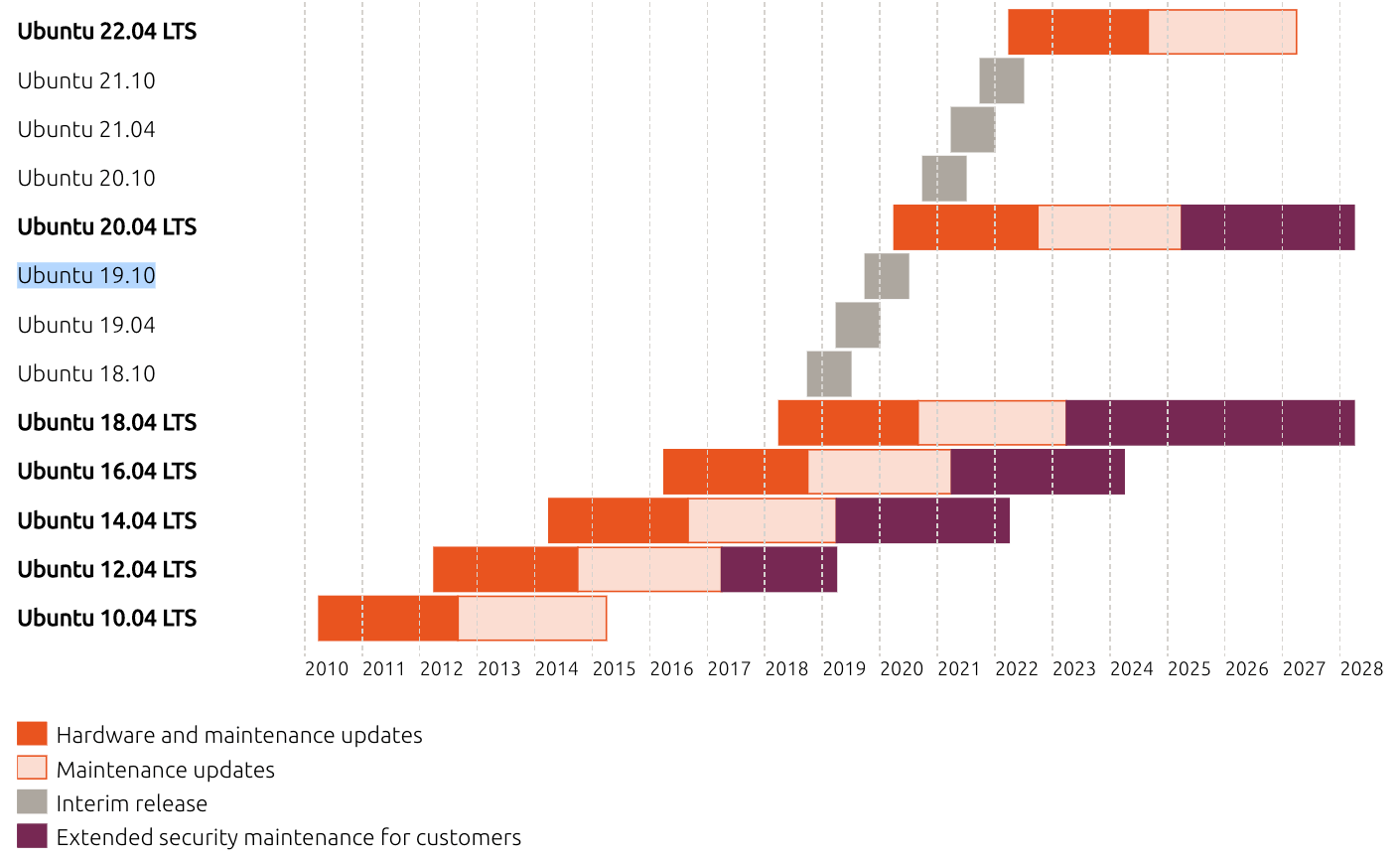 What's new in 20.04
With the release date scheduled on April 23, 2020, the Canonical team has already revealed various changes that will be included in the upcoming Ubuntu 20.04.
As 19.10 came up with a dark variant in the default Yaru theme, 20.10 will avail a third variation choice with light controls and dark headers.

Another long-awaited demand from the Ubuntu community will now be fulfilled as Ubuntu will drop the pre-installed Amazon app from the launcher dock.
Ubuntu 20.04 will feature Linux kernel 5.4 to provide the latest kernel features, such as lockdown mode and exFAT support.
As ZFS support as root was introduced with 19.10 release, it will be improved. However, it will remain experimental.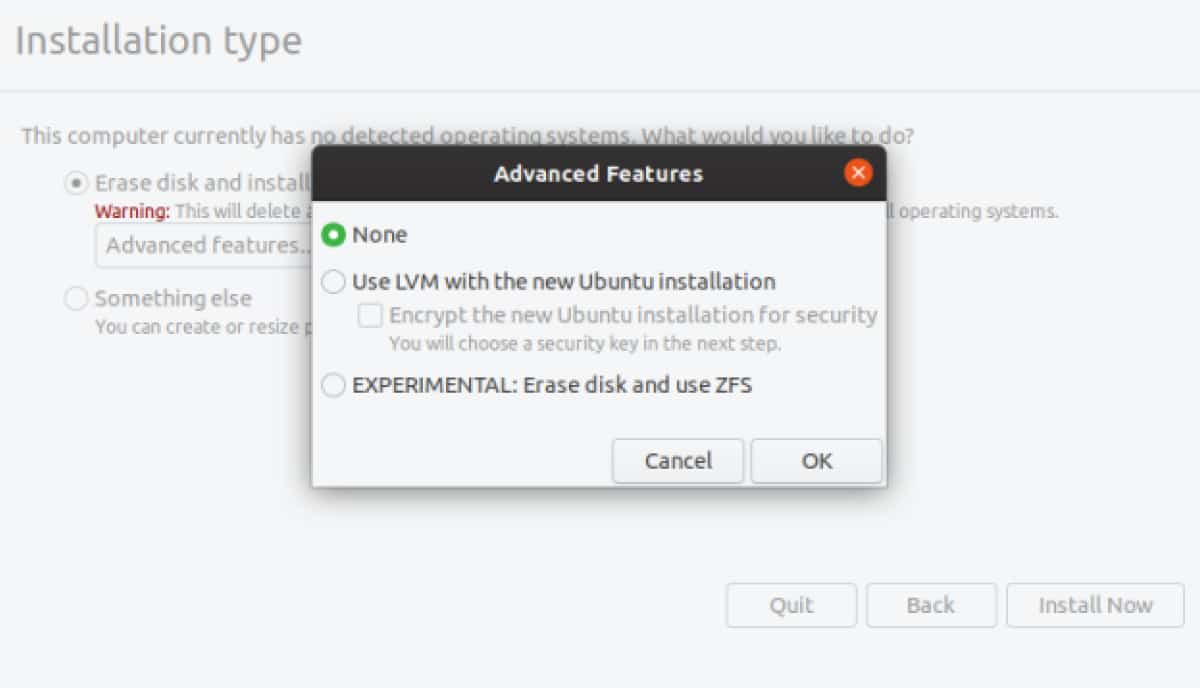 Other enhancements include:
GNOME upgrade from v3.34 to v3.36
Gaming-related improvements
Fractional scaling in Xorg sessions
Interesting facts about "Focal Fossa"
Ubuntu 20.04 is named Focal Fossa, do you know why?
The codename comprises of two words, "Focal" and "Fossa." Here, Focal relates to the center or the most important part, and Fossa is a cat-like animal closely related to the mongoose family. You must have seen Fossa in Madagascar movie.
Do you know the support lifespan of Ubuntu 20.04?
As usual, every LTS release is supported for five years, which is further extendable up to 5 years for enterprise clients.
It means, as Ubuntu 20.04 is the next long-term support (LTS) release following 18.04 LTS, it will be supported for ten years as an 'extended maintenance release' (ESM).
How to upgrade to Ubuntu 20.04?
If you're using Ubuntu 18.04 or 19.10, you can directly upgrade following the procedure given here. And if you're still on the 16.04, you need to upgrade to 18.04 first and then upgrade to 20.04.
Additionally, the daily build of Ubuntu 20.04 CD image server is also available for download. But it is highly recommended to use it only for testing as it is currently under the development phase and you must not use it on a production system.
Click here to download the daily build.
Note: This is a continuously updated article about the Ubuntu 20.04 LTS. We'll be updating it to add new features that are going to be a part of the final Ubuntu 20.04 LTS release. Keep reading.