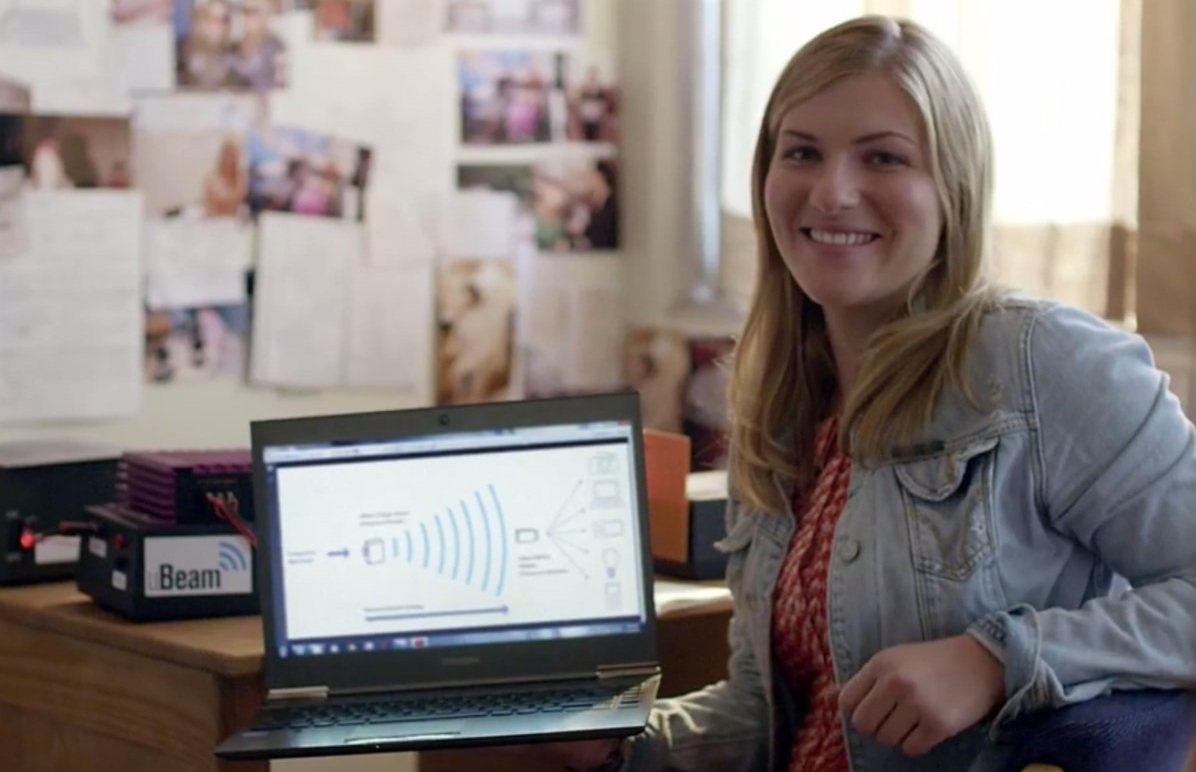 Short Bytes: Meredith Perry is the co-founder and CEO of uBeam who wants to change the world by introducing the real wireless charging at a distance. Her billion-dollar idea has earned her the status of the next possible Elon Musk.
E
lon Musk is famous for his revolutionary ideas that have the power to change the world. He has been a long-time
clean energy advocate
and his Tesla cars have broken all the records by scoring
103 out of 100 on Consumer Report Rating
. Today, I'm going to tell you about another innovator whose idea is being called the "billion-dollar idea." I'm talking about Meredith Perry, the co-founder and CEO of uBeam wants to change the world with real wireless charging at a distance.
With the new technology, you can charge the battery of your electronic device anywhere in the room without any wires. The company uBeam is based in Santa Monica and lead by Meredith Perry. Perry insists that uBeam will be in bars, industrial warehouse and libraries. "Just think of my grandpa, who could have his pacemaker powered remotely, or my other grandpa, who can't hear if he forgets to change his hearing-aid battery," she says about uBeam's potential.
Perry says: "There may be people on the Internet who don't believe it's true. But those who see it are converted instantly."
In late 2014, uBeam raised about $10 million from investors and then finalized a working prototype. Critics of Meredith Perry call her billion-dollar idea impossible. On the other side, Fortune writes: "Mark Cuban calls it a "zillion-dollar idea." He invested without ever seeing a prototype. Marc Andreessen, Shawn Fanning, and Tony Hsieh invested too. Marissa Mayer chose to invest after spending 15 minutes with the inventor."
After demonstrating the concept along with the co-founder Nora Dweck at a 2011 conference, she grabbed the world attention. Using ultrasound waves, a small amount of power was beamed between  2 toaster-size boxes positioned some distance apart. "For us, the goal is to have control over the entire charging experience for the entire Internet of Things," she says.
We'll keep you updated with the developments related to uBeam's technology. Stay tuned.
With inputs from Fortune and Entrepreneur.