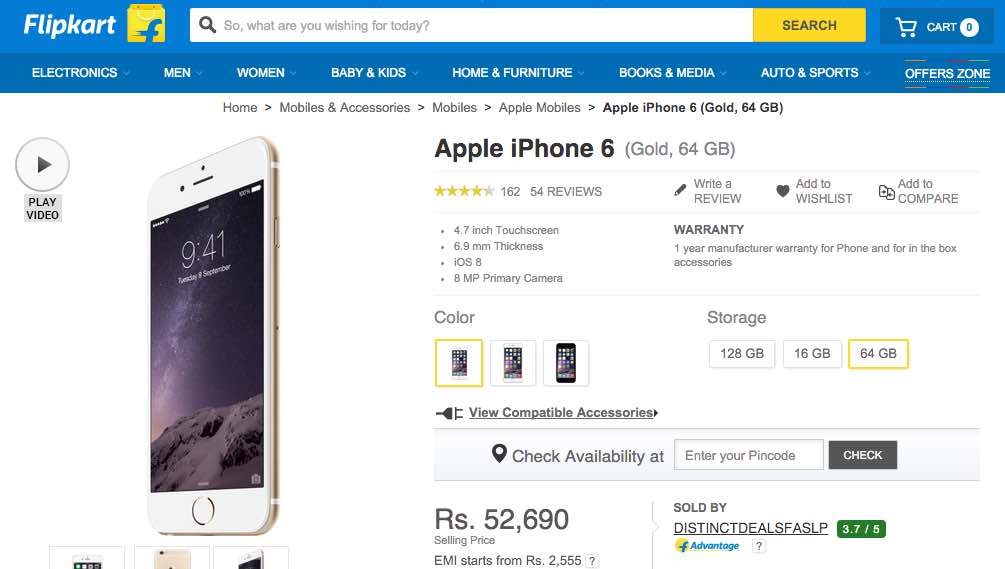 Short Bytes: The cases of e-commerce companies being duped has increased in the past at an alarming rate in India. This Friday, two techies were arrested by the police in Hyderabad for cheating the Indian e-commerce portal Flipkart and claiming the refund even after receiving the iPhone they ordered.
I
n his
best news of 2015 list
, Bill Gates listed the growth of mobile commerce at 5th position. This could be directly attributed to an unprecedented growth observed in developing nations. As a result, we are witnessing a similar
rise in the business of online retailers in India
. Websites like Flipkart, Amazon, Snapdeal, and eBay are competing with each other to capture a larger chunk of the nascent user base.
In the past, we have read multiple reports about these websites getting duped by Indian e-commerce buyers. Recently, two techies were arrested by the police in Hyderabad for cheating the e-commerce portal Flipkart as they tried to steal an iPhone worth Rs. 51,590 ( about $800).
The accused Naveen Kumar earlier worked with Amazon India, while his partner in crime Atul Sharma is still working with the company.
The duo ordered an iPhone 6 and it was delivered to them within 2-3 days. However, even after receiving the handset, they claimed that the package contained garbage. By showing the faith in their customers, Flipkart immediately refunded the entire amount back to Atul Sharma.
"On January 21, Naveen called up Flipkart and complained that when he opened the parcel, instead of an iPhone, he found paper and rubber inside the box. The company refunded the entire amount and the duo shared it among themselves," Detective Inspector Chikkadpally P. Balvanthaih said.
But they didn't know that Flipkart had lodged a police complaint to find the phone. Bad luck on their part, police acted swiftly and traced the phone back to a person named Manish Sharma, a friend of the fraudster duo.
"The present case is case in a point to show that several customers are taking advantage of the return and refund policy of e-commerce companies to indulge in theft and cheating," Flipkart issued a statement, after the arrest.
The number of such instances has grown at a rapid pace in recent times in India. Abusing the faith of e-commerce companies and making fake claims could harm the Indian industry by blurring this trust.
Have something to add about this story from Indian e-commerce scene? Tell us in the comments below.
Also read: Crazy Amazon Deal: Indian Man Got Brick Instead of OnePlus One