Ever thought, "Maybe Twitter should have more reaction emoji like on Facebook and LinkedIn?" Well, that's about to become a reality as Twitter is testing four new emoji.
The social media giant tested emoji 😂, 🤔, 👏 and 😢 in Turkey for a limited time. For non-emoji fans, these emoji represent Tears of joy, Curious, Clapping hands, and a Sobbing face. The Curious and Clapping hands emoji are found on LinkedIn, whereas the Tears of joy and Sobbing face (Sad react) are found on Facebook.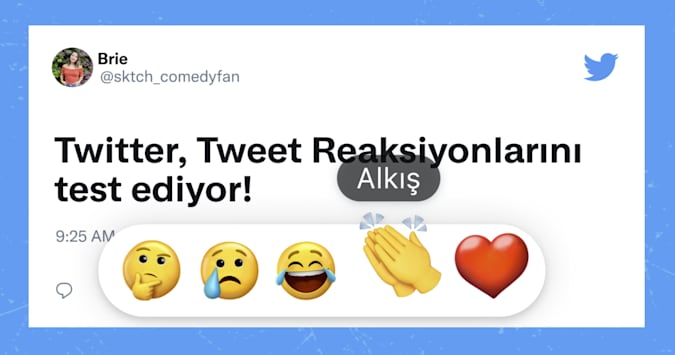 Twitter has tried implementing other emoji such as "100" and "heart eyes" in 2015. The giant stated that this time it wanted to "find emoji that are universally recognizable and represent what people want to express about Tweets."
In a survey conducted by the giant, the results were narrowed down to these common emojis, with the laughing emoji being the most popular. It was also found that people's expressions revolved around Sad react, Curious, Cheering (Clapping), and awesome (heart).
The survey also found that "frustration" and "anger" are more common emotions. There was also a dislike button dilemma that even Twitter had to go through, which we have covered more about in this article.
What are you think of emojis on Twitter? Do you see it as a means of transforming Twitter into yet another monotonous social platform? Let us know your thoughts and opinions in the comments section below.