Twitter started testing the "remove a follower" feature in September and is now rolling it out for everyone. You can now go to your follower's list and remove followers without blocking them from your Twitter account. The platform won't notify the follower(s) that you removed them. It means they can visit your profile in the future and follow you again.
The feature is rolling out for everyone on Twitter website. On the platform's part, this is just a polite way of removing unwanted followers without the need to block them. Here's how to remove Twitter followers without blocking them.
Remove Twitter Followers Without Blocking Them
You'll need to access Twitter's web version from a laptop or desktop to remove Twitter followers without blocking them. The feature may roll out for Android or iOS apps later but for now, it is limited to the desktop site. Here's how to remove Twitter followers without blocking them.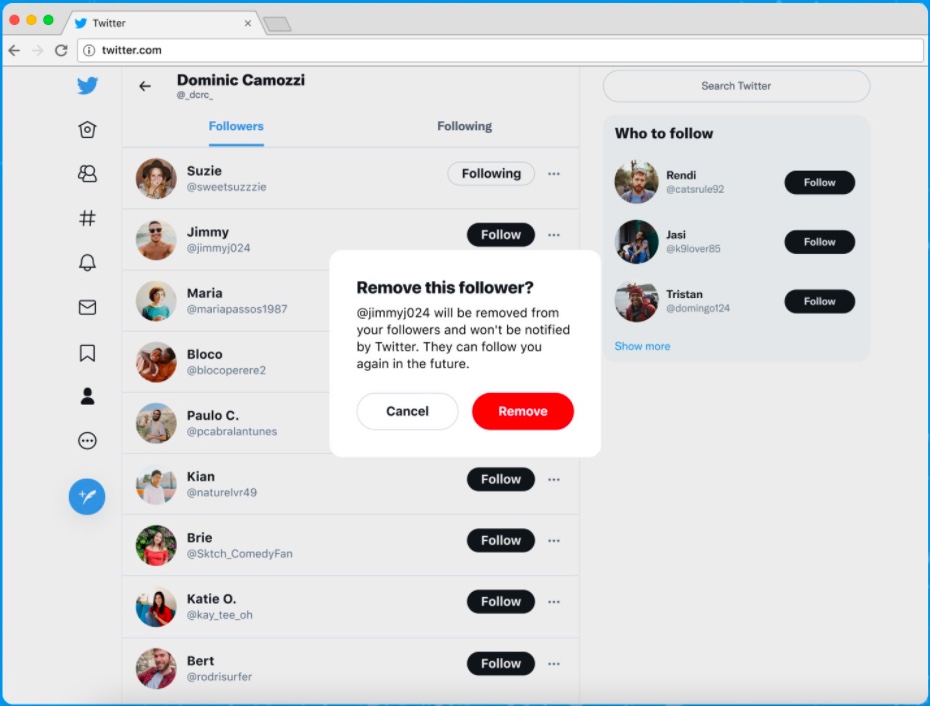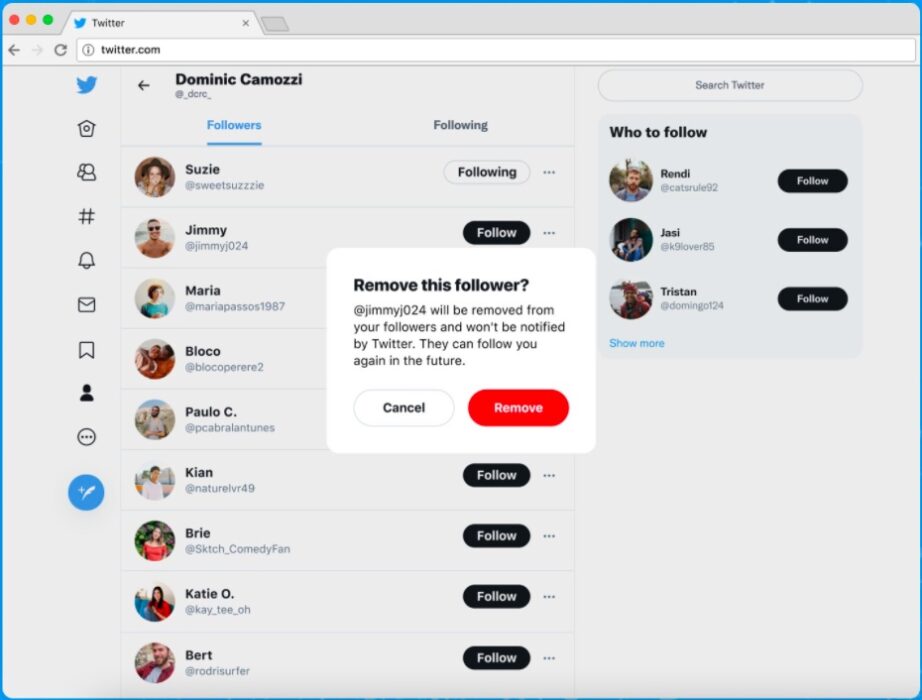 1. Go to your Twitter profile by clicking from the website.
2. Click on Followers to see a list of your followers.
3. Click on the three-dot menu next to the follower you want to remove and select "Remove This Follower."
4. Confirm the removal by selecting "Remove."
Twitterati Want To Edit
Announcements from the Twitter Support account usually end up with a number of account-reinstatement requests in the comments. However, another pattern is starting to emerge. Twitterati is now asking the platform to consider adding an "edit tweet" button. While we've been spotting these requests every now and then, they're getting louder every passing day.
People are also suggesting a clickable icon that shows if a tweet has been edited. And if a user clicks it, they should see the original unedited tweet. Others want the ability to be able to make edits within 5-10 minutes of tweeting. This should let users correct and spelling mistakes or give it a quick revision.
This is the second Twitter feature to roll out this month, right after the Twitter heads up before a keyboard fight prompts. While Twitter's remove a follower feature is a welcome addition, would you use it or still prefer blocking people? Also, let us know what you think about the "edit Tweet" button in the comments.