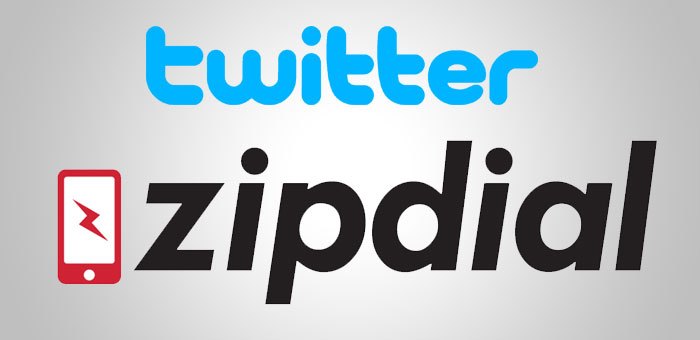 Last week, many technology websites reported that Twitter was in talks to acquire ZipDial and complete its first acquisition from India. Yesterday Twitter announced that the deal has been finalized. ZipDial is based in Bangalore and this Indian company uses missed calls to connect the brands with audience.
The financial terms were not officially disclosed but it was reported that the acquisition took place between $39 to $40 million (approximately Rs. 185 crore to Rs. 247). Twitter said that with the help of this acquisition, they want to make Twitter more accessible to different parts of the world. The majority of ZipDial's team will join Twitter.
First Indigenously Built Tejas Light Combat Aircraft Handed Over to IAF
The idea behind ZipDial is an innovative one and unique. The marketing strategy developed by ZipDial helps people to get information for free. As I've written earlier, it uses missed calls to operate. People call a dedicated number for a business and they hand up before the call is picked up, and they receive information about that business via SMS or a phone call from the business.
The "missed call" marketing can be a future marketing tool in developing countries where all people can't afford data plans to get information.
Twitter said: "For many, their first online experience will be on a mobile device- but the cost of data may prevent them from experiencing the true power of internet. Twitter, in partnership with ZipDial, can make great content more accessible to everyone."
ZipDial CEO    has enrolled many Fortune 500 companies as their clients. ZipDial was founded back in 2010 and has received noteworthy amount of funding from 500 Startups, Mumbai Angels, Jungle Ventures and Times Internet.
Twitter explains that it will use the ZipDial platform to deliver information like cricket scores, tweets from their favorite Bollywood stars, audio programming and a lot more on a person's mobile phones. Marketers can also use ZipDial as a marketing measurement tool.
Twitter has acquired ZipDial to increase its reach to the feature phones with rough data connections. Facebook and Google has been trying to provide their services to feature phones without internet and now it's Twitter's turn.
---