TVS has recently announced to break into the electric vehicle industry with the launch of its first-ever electric scooter. It will be first sold in Bangalore with a base price of rupees 1.15 lakh (on-road). The Electric Scooter has been launched on Monday, 27th January 2020, in Bangalore.
TVS iQube Specifications
The TVS iQube electric vehicle is powered with a silent hub motor that could generate a power up to 4.4kW, which is nearly about 6 HP and delivers an impressive peak torque of 140 Nm. There is a 4.5 kWh lithium-ion battery that could be charged fully in 5 hours. This Electric Scooter can go 0-40 kmph in just 4.1 seconds and can achieve a top speed of 78 kmph, which is as good as offered by gasoline scooters and has a maximum range of 75 km under economic mode.
If we compare TVS iQube with the previously launched TVS Ntorq, then we can see that Ntorq weighs around 116 kg, then for the nerds, it is an achievement that TVS managed to limit the weight of iQube under 118 kgs as we know that usually Electric Vehicles are heavier than our IC engine vehicles.
Rivalries and Competition
With the launch of TVS iQube electric scooter, there will be a tension for sure in the teams of Bajaj as well as Ather Energy along with other counterparts as TVS iQube is definitely going to be a hard competition for both of them and vice-versa. TVS says that its focus is on "Green and Connected youth of India," therefore they have come up with this fusion of electric scooter loaded with features like next-gen TVS SmartXonnect, which includes features like Bluetooth and much more.
One of the foreign competitors of this product is Xiaomi electric scooter. You can read more about it here.
Where to buy?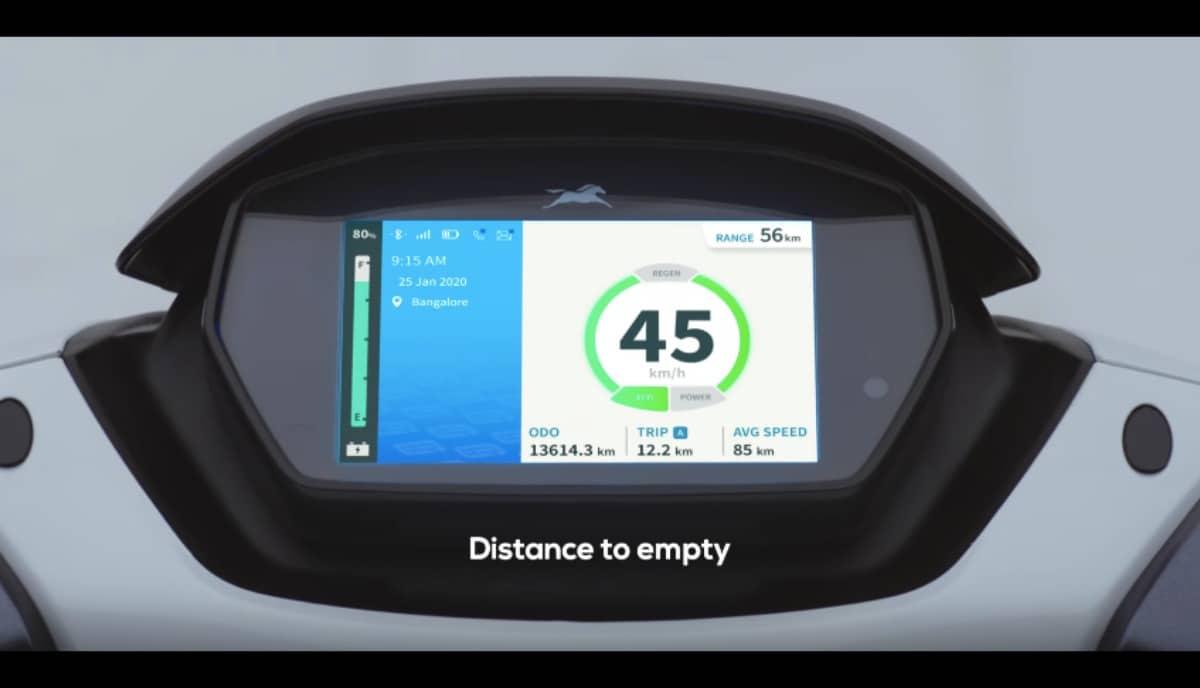 The Electric Scooter has already been launched and anyone can easily book this Electric Scooter simply from the website, or you can also book it directly from the authorized dealers with token money of amount Rs. 5000. As per the sources, the company has set its goal to manufacture 1000 units of Electric Scooters per month and initially expects to sell 100 units in the starting days.