Almost a month ago, German Linux PC vendor TUXEDO Computers launched Pulse 15, a 15-inch Ultrabook powered by high-end AMD Ryzen 4000 series processor.
Now, it has brought the brand new TUXEDO Pulse 14, a 14-inch ultra-light Linux laptop featuring AMD's latest high-end mobile processor to deliver similar power and performance.
TUXEDO Pulse 14 Specifications
Pulse 14 is super thin with a 16.8 mm chassis made of magnesium alloy and this lightweight laptop that weighs only 1.1kg. With a compact design, it also offers excellent battery runtimes of over 11 hours (in an energy-saving idle state) using a 47 Wh Lithium-Polymer battery.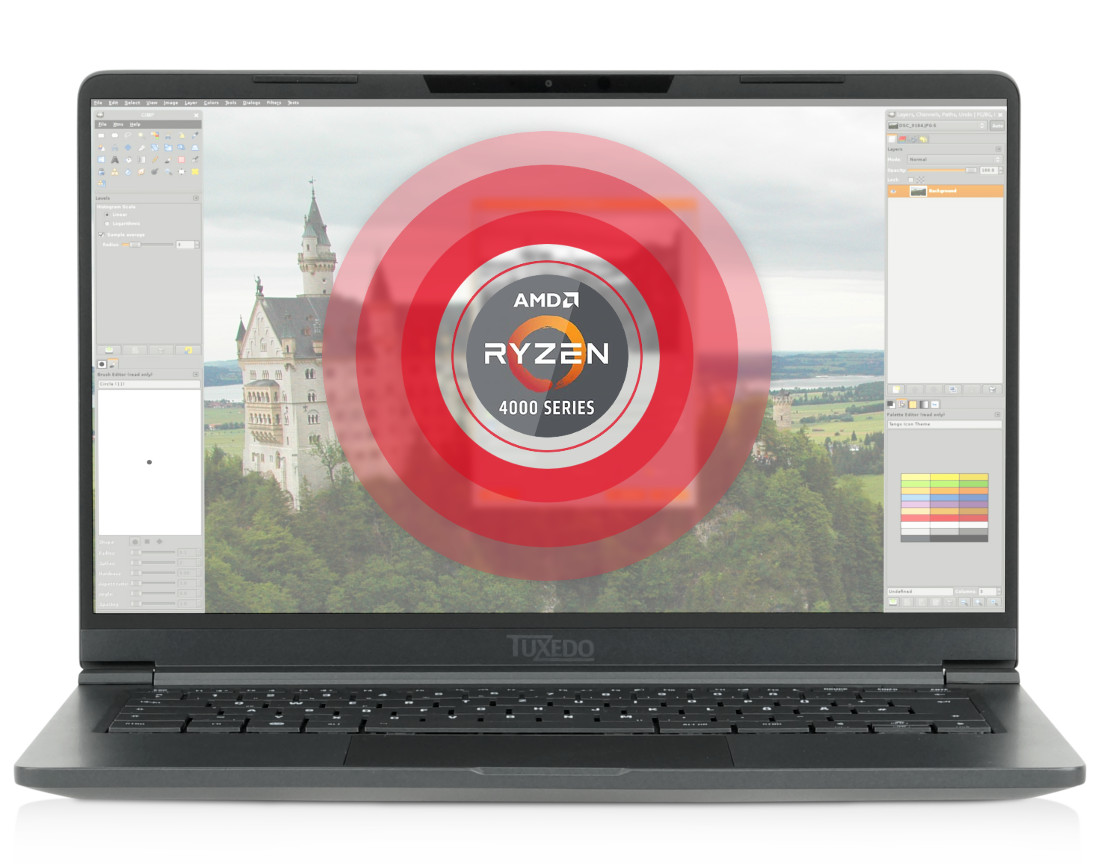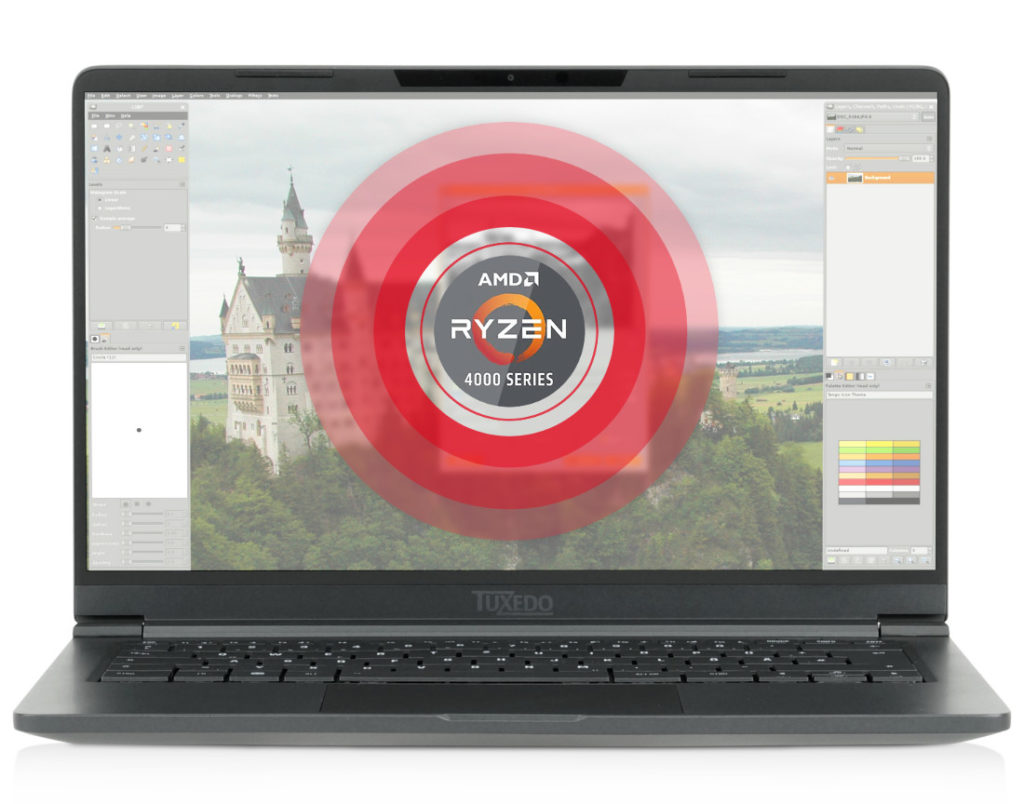 To deliver performance similar to Pulse 15, TUXEDO Pulse 14 features the same high-end AMD Ryzen 4000 series processors: Ryzen 7 4800H or Ryzen 5 4600H. Ryzen 5 4600H is a six-core processor with 12 threads and a base clock of 3.0GHz, while Ryzen 7 4800H is an octa-core processor with 16 threads and has a base clock of 2.9GHz.
On the graphics side, Pulse 14 packs the energy-efficient AMD Radeon RX Vega 7 (Ryzen 7 4800H) and RX Vega 6 (Ryzen 5 4600H) GPUs. For the display, it gives you a 14.0-inch Full HD LED-backlight display with IPS panel. The 1920×1080 screen comes with an 89° viewing angle and a display opening angle of 145° approx.
Coming to memory, the base model offers 8GB of DDR4 3200 MHz dual-channel RAM and 250GB M.2 SSD. However, you can also configure its dual-channel RAM up to 64GB and storage up to 2TB at the cost of money.
To sum up, here's a brief specification of TUXEDO Pulse 14:
Display: 14.0″ Full-HD IPS (1920×1080)
CPU: AMD Ryzen 5 4600H or Ryzen 7 4800H
Graphics: AMD Radeon RX Vega 6 or Vega 7
RAM: Up to 64GB
Storage: Up to 2TB
Weight: 1.1kg
Ports: 1x microSD, 1x Kensington Lock, 1x 2-in-1 Headphone/Headset, 1x USB 3.2 Gen Type-C, 2x USB 3.2 Gen1 Type-A, 1x USB 2.0 Type-A, 1x HDMI, 1x RJ45
OS: Ubuntu, TUXEDO_OS, openSUSE
So, if you want a lighter version of TUXEDO Pulse 15, Pulse 14 is now available for pre-order from the official online shop. The price starts at €825, excluding the shipping charges.
Additionally, you will also get a 2-year warranty, which you can extend up to 5 years by paying extra money.