There's no denying the fact that iOS is one of the most popular mobile operating systems out there. However, no operating system is perfect, and like Android, iOS can have problems, but troubleshooting them could be more challenging than any operating system out there. But what if we told you that you only need one tool to recover your iOS device?
Enter TunesKit iOS System Recovery, an application that can help you recover your iOS and tvOS without any data loss. Apart from bigger issues, you can also fix common issues like boot loops, black screen of death, phones stuck at the Apple logo, etc., making it one of the most versatile tools to solve all your iOS-related issues. In this article, let's look at how TunesKit iOS system recovery can set you free from all iOS-related issues.
Here are the problems TunesKit iOS Recovery can solve –
Phone stuck on the Apple logo
Bootloop screen
Frozen screen
Locked iPhone
White lines on the display
Blue, Green, and White screen of death
Restoration failures
Stuck in recovery mode
Bricked iPhone
Failed updates
iTunes errors
DFU mode
Headphone mode
The cherry on top is that you don't have to worry about losing your data, as the tool can fix most problems without erasing them.
Out of all the issues listed above, the "iPhone stuck on Apple logo" is the most common. Here are some of the most common fixes to the problem. Before we begin, the TunesKit YouTube channel houses solutions for a lot of iOS-related problems. You can try searching for a fix on their channel.
1. Force Restart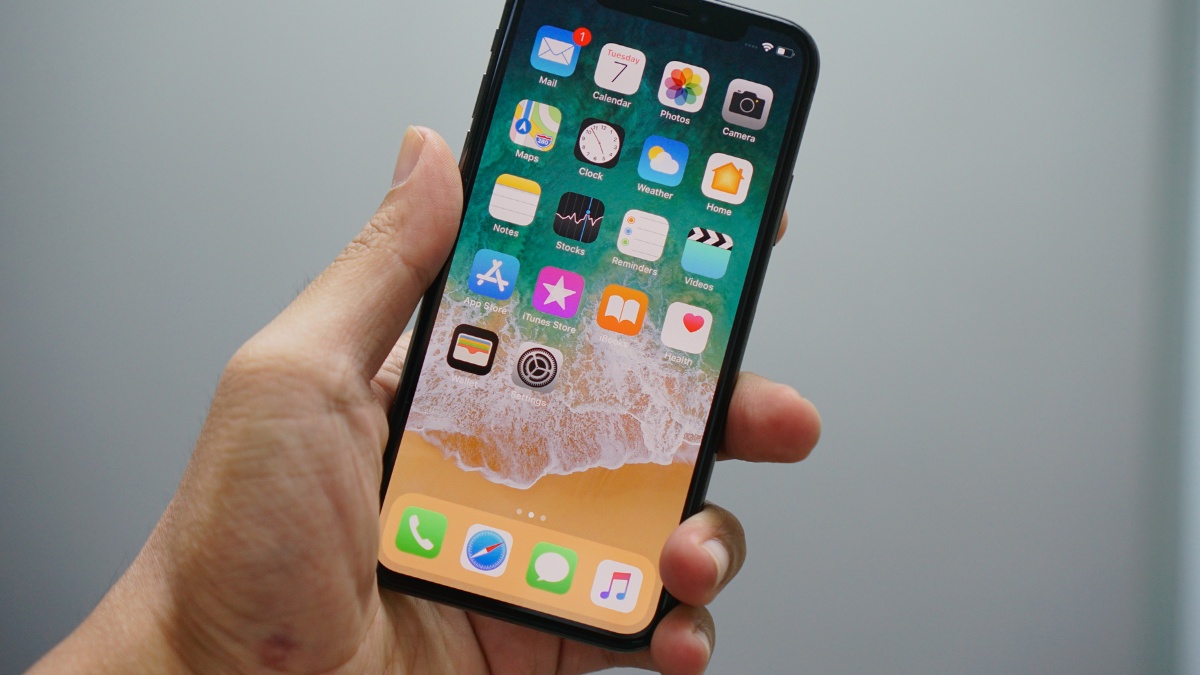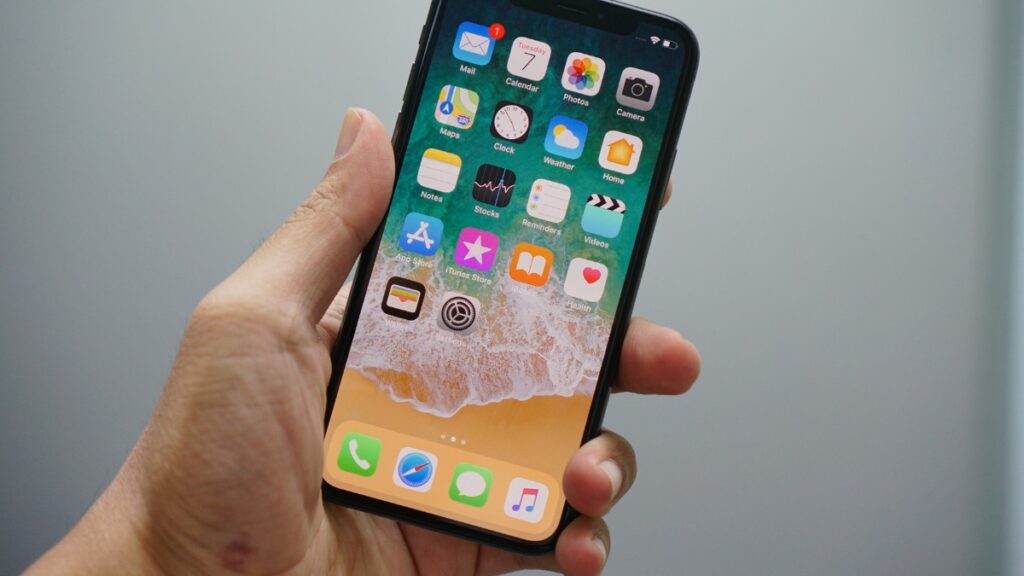 There are many reasons why your phone might be stuck at the Apple logo, and a forced restart is one of the most common fixes to this problem. However, the process of force restarting an iPhone varies from device to device.
For iPhone 7 or 7 Plus, you must press and hold the Side and Volume Down buttons simultaneously until your device's screen goes off and the logo reappears. Similarly, for iPhone 8 or later devices, press and let go of the Volume Up button. Do the same to the Volume Down button. Now press and hold the Side button until you see the Apple logo.
2. Send it to an Apple technician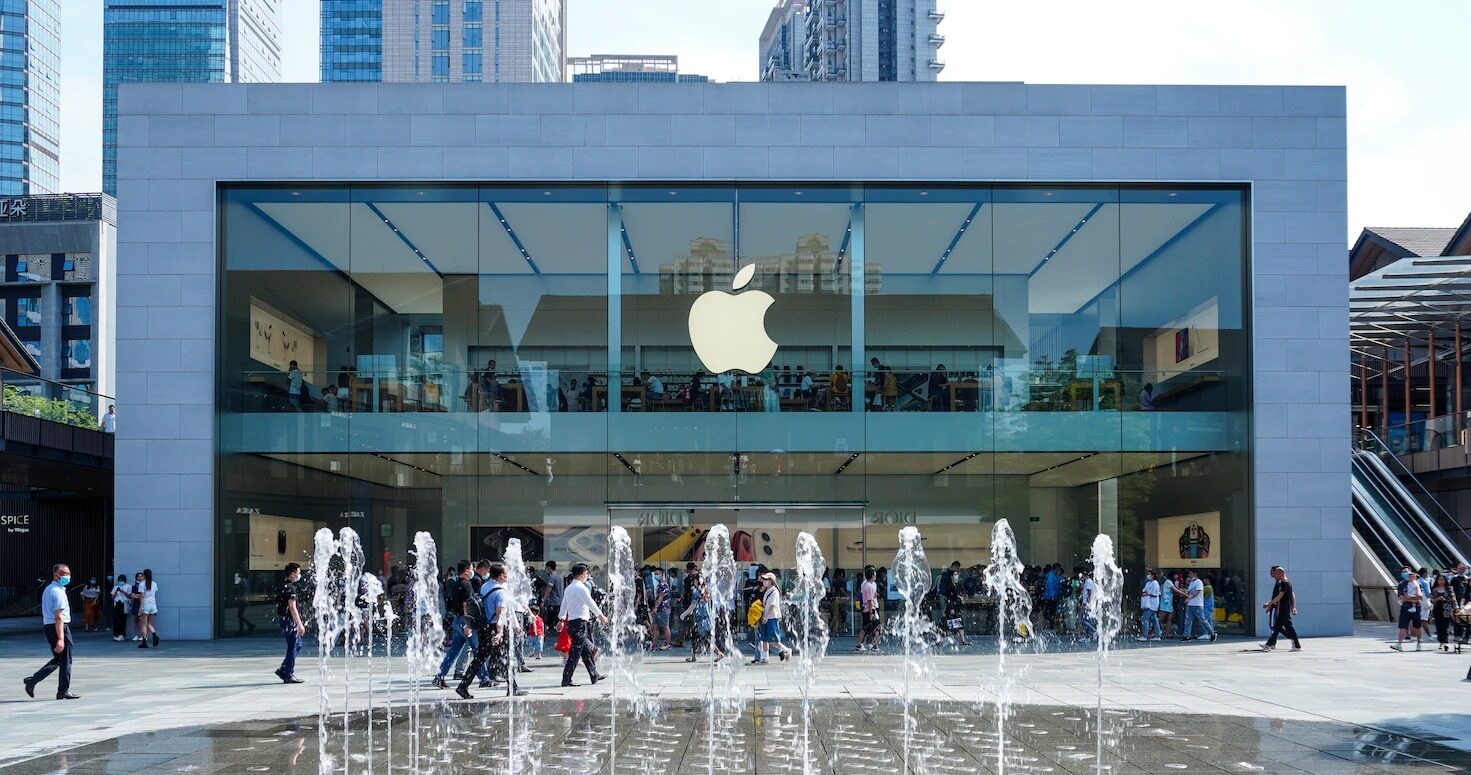 If you're afraid that you'll worsen the problem, you may want to send your iPhone to an Apple technician and get feedback from them. However, Apple doesn't have a good track record when it comes to being transparent. Lots of folks have previously been told to "Get a new device" if their iPhone wasn't working, which isn't a good thing for people's wallets and the environment.
3. Install iOS yourself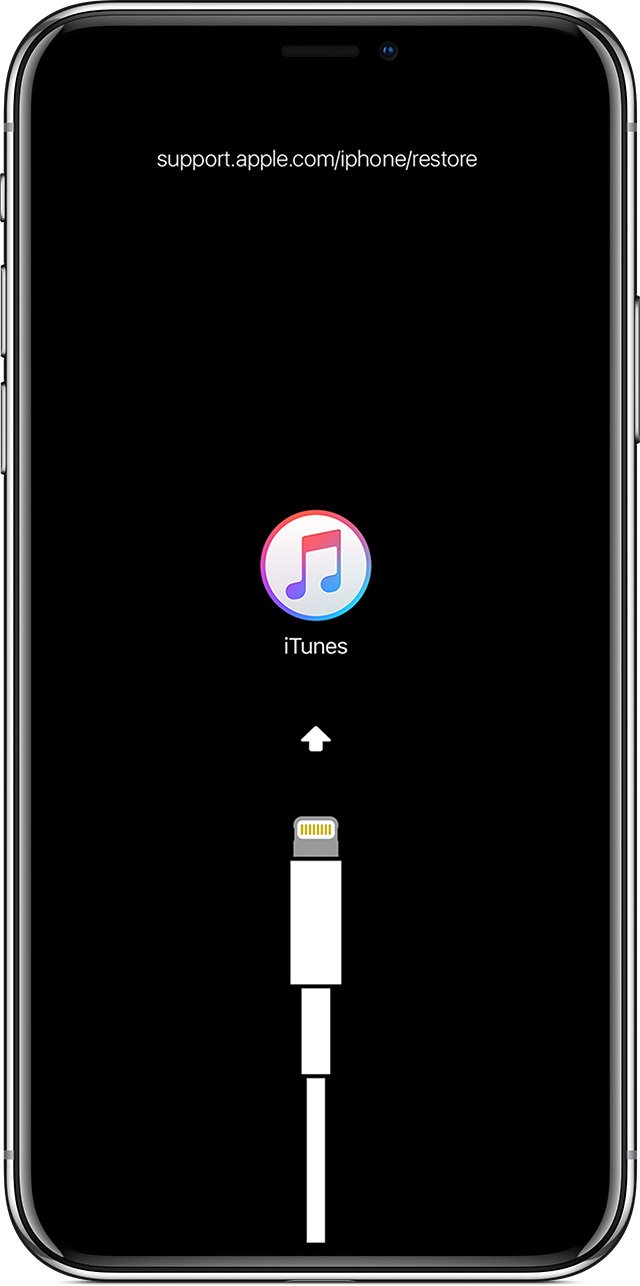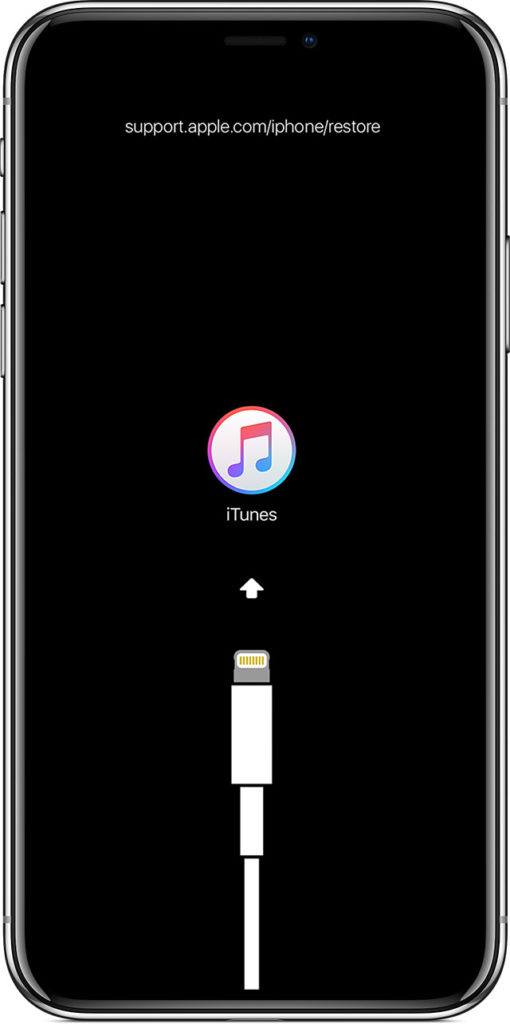 One solution that works almost every time is reinstalling iOS. All you need to do is download iTunes on your PC, connect your iPhone, and locate your iPhone in iTunes.
Now, force your iPhone into recovery mode by following and holding the button combinations that you used to force restart. Once a computer icon appears on your iPhone screen, click on the Update option to begin reinstallation.
Two modes to rule them all
There are two modes in the software—Standard and Advanced. In standard mode, the tool can fix common issues without wiping the data. However, in the advanced mode, the tool can solve severe issues at the expense of erasing the data. Here's how to recover your iOS/tvOS with Standard and Advanced modes.
Recover iOS using Standard and Advanced mode
Some of the problems that come under "common" problems are iPhones stuck in recovery mode, frozen, or boot looping. Fixing these problems using the tools won't erase your iPhone data.
1. Launch TunesKit and connect your iOS/tvOS device to your computer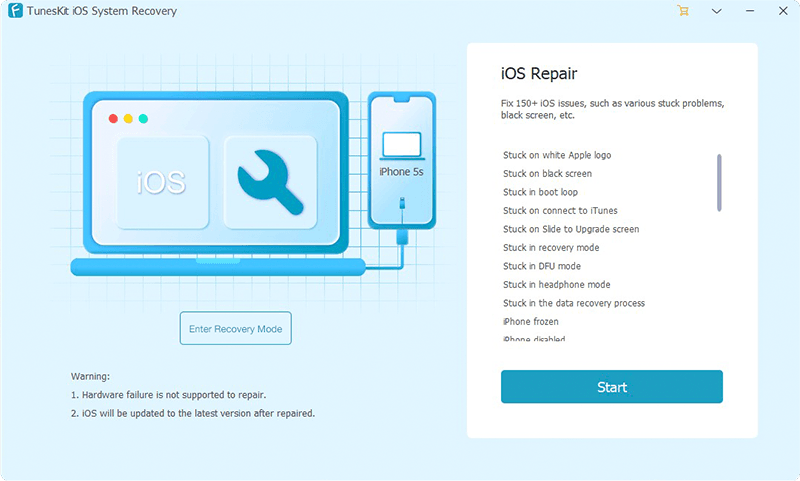 2. TunesKit will detect your device and ask you to select the device model.
3. Once done. You'll be asked to choose between Standard and Advanced modes. Select one of them and click next.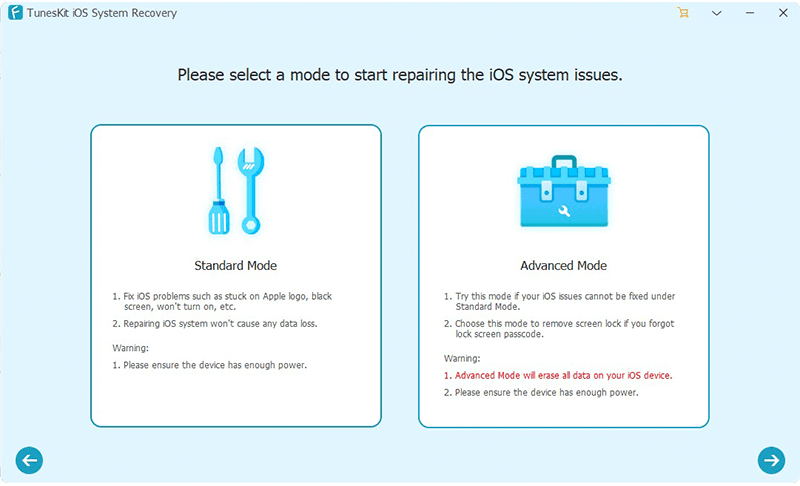 4. As soon as you start the process, your device will enter DFU mode.
5. The tool will start downloading the firmware package for your device.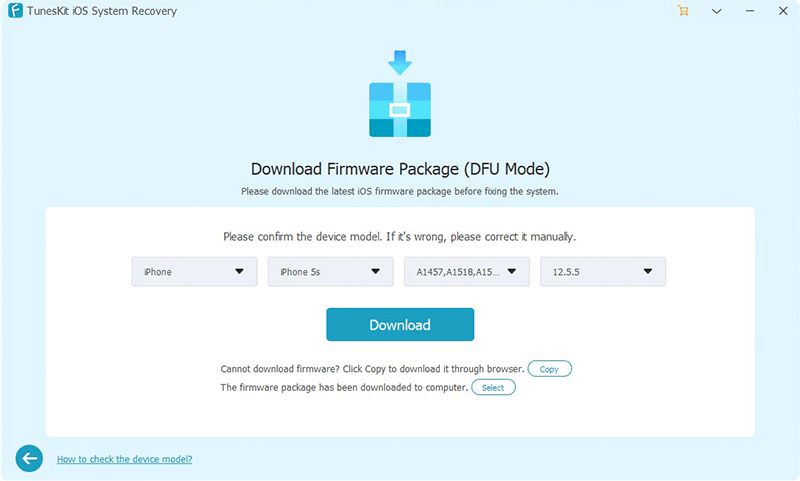 6. Once the firmware is downloaded, click "Repair," and TunesKit will start fixing your device.
TunesKit iOS System Recovery: Price
Good software comes at a cost, and TunesKit is no different. The good news is that it's pretty affordable for a comprehensive tool.
The 1-year license will set you at $40 and covers 5 devices on a single PC. The 1-month option gives you the same perks but lasts for a month only. However, you can also get a lifetime license for $50, which covers 5 devices and one computer.
Wrapping up!
Overall, TunesKit iOS System Recovery tool is a multi-purpose software that can solve your different iPhone-related problems. iPhone boot getting stuck, failed backup, system recovery, etc., are some of the key areas where TunesKit can act as a lifesaver. As mentioned above, the multi-device model further makes this tool accessible and a must-have for power users.